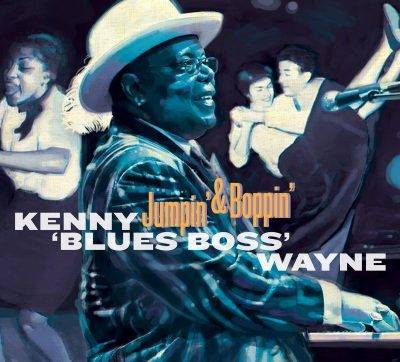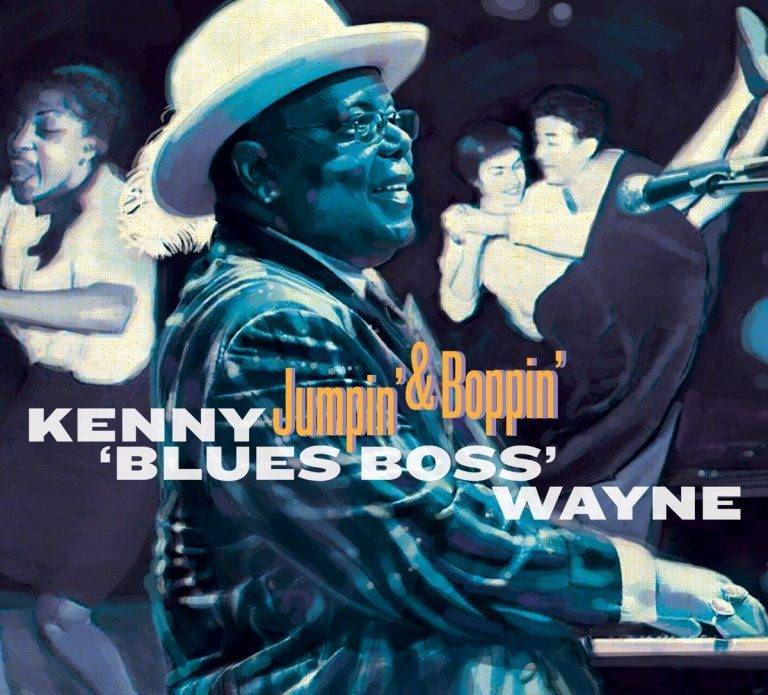 Kenny "Blues Boss" Wayne is back with his third album for Stony Plain Records, Jumpin' and Boppin' and it is pure joy from start to finish. Wayne started his career as a child prodigy over 60 years ago, and yet his verve and enthusiasm comes through in every note like this is his first album.
Wayne is an award-winning piano player and an expert at boogie-woogie and jump blues. The music is like that of Louis Jordan back in the 50;s and it's meant to make you feel good !With Duke Robillard on guitar and BB King's long-time bassist Russell Jackson on board, Wayne's piano gets ample support. Charlie Jacobson Joey DiMarco, Sherman Doucette & Dave Babcock round out the group.
Of course, Wayne proves he can take on pure blues with the Ray Charles classic, "You Don't Know Me," where his phrasing is so perfect and the feeling is so authentic that he actually equals the master on it. "Back to Square One" also shows that Wayne can slow it down and handle a ballad.
But for the mmost part these songs are meant to get you dancing and jumping and bopping, starting with the first song, the instrumental "Blues Boss Shuffle." It is followed by "Bankrupt Blues," where Wayne actually makes going bankrupt sound like it could be fun. Then, "Jumpin' and Boppin' For Joy" is just what it says it is, ,an invitation to move happily. "Blues Stew" is a tasty celebration of jump blues and "Blackmail Blues" laughs at the very idea that someone could get the better of the Blues Boss.
"Look Out! There's a Train Comin' " feaures great sax from Dave Babcock and "I Need Your Lovin'" really lets Wayne rattle those keys! "Ciao Biao Baby" will transport you back to the jazz clubs of an earlier time You can picture the dance floor crowded with zoot suited men and girls in swirly skirts. What a trip!
"I'm Comin' Home" is guaranteed to make you feel good , a jubilant song with that masterful boogie-woogie piano and marvelous harmonica from Sherman Doucette. It is followed by "Rock Rock Little Girl," a raw and uninhibited bit of rock 'n roll that could have been done by Little Richard.
Everything wraps up with "Boogie To Gloryland," a rollicking instrumental that again features Wayne's incredible infectious, irresistible piano.
They don't call him the boss for nothing! Jimpin' and Boppin' wil be good for whatever ails you! Get it and get ready to have some fun!