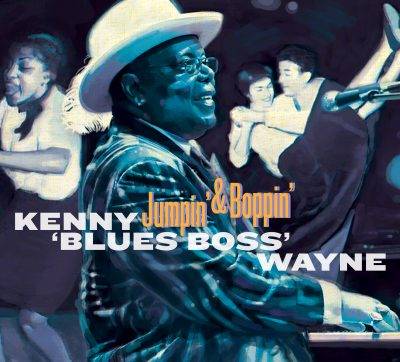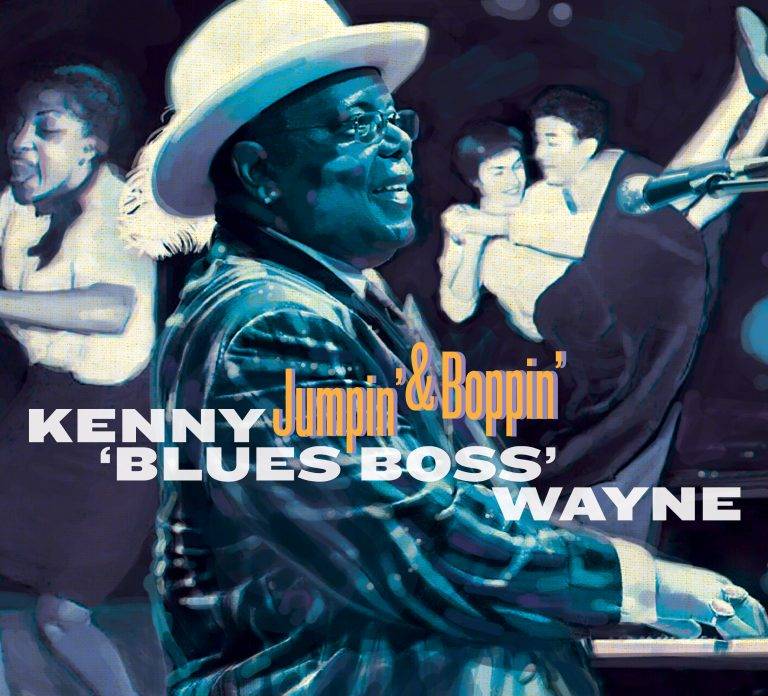 Kenny "Blues Boss" Wayne
Jumpin' & Boppin'
Stony Plain Records
Kenneth Wayne Spruell a.k.a. Kenny "Blues Boss" Wayne was born in Spokane, Washington in 1944. He is a blues and boogie-woogie pianist, singer and songwriter. Wayne recorded his debut album "Blues Boss Boogie" in 1988. Wayne won a Juno award, the Canadian equivalent of our Blues Music Awards, in 2006 for "Let It Loose" on The Electro-Fi Records label. In 2011 he signed with Stony Plain Records and released 2011's "An Old Rock on a Roll". He followed up in 2014 with "Rollin' with the Blues Boss". This is Wayne's third album for Stony Plain and tenth overall.
The band on this recording includes Wayne, piano, organ and vocals; Duke Robillard, guitar; Charlie Jacobson, rhythm & lead guitar; Russell Jackson (formerly with B.B. King), bass; Joey DiMarco, drums and percussion; Dave Babcock, tenor and baritone sax; and Sherman Doucette, harmonica.
Wayne has written twelve of the thirteen tracks included. The opener "Blues Boss Shuffle" is an instrumental reminiscent of "The Hucklebuck" and we get a dose of what Wayne can do on the keys. His solo is followed by Babcock on sax and Jacobson on guitar.
"Bankrupted Blues" reminds me of "It Shoulda' Been Me". It contains the lyric "I'm going bankrupt baby it's the only way to win". Robillard takes a fine guitar solo. Jackson shines on bass. Babcock on sax is like a complete horn section. Terrific!
The title track "Jumpin & Boppin with Joy" is a jump styled blues. "Blackmail Blues" is a Jimmy Reed styled song. "Look Out! There's A Train Coming" is a Louis Jordan styled tune. On "Rock, Rock Little Girl" Wayne's playing on the 88's reminds me of Johnny Johnson.
Besides being a great keyboard player Wayne has a soulful voice. His clarity and easiness make him extremely enjoyable especially on "Blues Stew". His vocal style reminds me of Charles Brown.
The only cover on the album is "You Don't Know Me" a country music song written by Cindy Walker and Eddy Arnold. It was a hit for Arnold and an even bigger hit for Ray Charles and although Wayne's voice is not as rich as Charles' his is a fabulous version. Babcock's sax solo is the icing on the cake.
Wayne's influences include Ray Charles, Nat King Cole, Fats Domino, Champion Jack Dupree, Little Willie John, Louis Jordan, Amos Milburn, Charles Brown, Big Joe Turner, Jimmy Reed, Johnnie Johnson, and Floyd Dixon. Wayne has so completely absorbed this genre that he can write songs that sound vaguely familiar but are also uniquely his own.
In 2015 Wayne was named "Most Outstanding Musician (Keyboards)" by Living Music Magazine. When it comes to boogie-woogie he is the real deal.
Richard Ludmerer