Making a Scene Presents a Guide to Keeping Your Voice Healthy
If you are a singer, you know that keeping your voice healthy is vital to keep your career intact. Hoping to see live music come back by the end of this year, this is especially important for those who are eager to get back on stage. Your voice is your instrument, and just like tuning a guitar is essential, so is the well-being of your vocal cords, and there are many ways that you can damage them.
Overusing Your Voice
Many singers make the mistake of overusing their voice, and while practicing is essential to becoming a better singer, rest is important if you don't want to strain yourself. Behaviors such as screaming or singing too loudly can hurt your voice. A good set of in ear monitors can help significantly, preventing you from having to sing to loud to hear yourself.
If you are working on your range, don't take it too far in one sitting; little steps will go a long way and cause less harm. However, It is recommended that you practice singing every day for a minimum of 15-30 minutes, but no more than 45-60 minutes at a time to avoid strain. Your voice is a muscle; just like any workout routine, working out the same body part every day will do more harm than good. Building stamina over time will allow you to increase your practice times without causing tension.
Smoking
Smoking has many negative health effects, from heart disease to lung cancer, COPD, and more. Your lungs are an important asset as a singer, so causing any kind of damage to them will reduce their function. Smoke dries out and irritates your vocal cords, leading to improper lubrication. Besides the impacts smoking can have on your life, it can also hurt the range and stamina of your voice. Remember, even second-hand smoke can cause damage. Quitting while you are ahead is definitely worth keeping your voice healthy.
There is a movement among many musicians to create a smoke-free workplace for musicians called "Smoke Free Music Cities" which has made some significant strides in providing a healthy environment for Musicians and service staff at restaurants and bars. Atlanta, New York, New Orleans, Baton Rouge, Austin are among some of the cities who have passed laws to restrict smoking in performance areas. Staying out of areas where there is second hand smoke will go a long way to preserving your vocal instrument.
Warming Up and Cooling Down
While it can seem tedious at times, warming up before singing and cooling down afterward are needed to keep your voice from straining. Once you become comfortable with these simple exercises, it will become easy to do these even on the go. Simple stretching and breathing exercises are very beneficial to your voice, so practicing good posture and meditating are great ways to integrate this into your daily life. When warming up, remember not to overexert – especially before a show. Just simply projecting your voice and doing a simple scale will help your performance, so don't overdo it during sound check.
Warm Ups Exercises to Try
1. YAWN-SIGH
Simply yawn (take in air) with your mouth closed. Then, exhale through your nose as if you are sighing. This will help relax your voice and improve its range.
2. HUMMING WARM-UPS
Humming is one of the best vocal warm-ups because it doesn't put a lot of strain on your vocal cords. Place the tip of your tongue behind your bottom front teeth and hum up and down the major scale while keeping your mouth closed. Each note should sound like "hmmm", including the "h" sound is less taxing on your voice.
3. VOCAL STRAW
To perform the vocal straw exercise (also known as straw phonation), take a straw and hum through it. Start at the bottom of your range and slide up to the top slowly and evenly. Then, hum your favorite song through the straw. You can also place the straw in a partially full glass of liquid and blow controlled bubbles in the glass.
4. LIP BUZZ
As far as vocal warm-ups go, lip buzz (or lip trill, as it is sometimes called) is very simple. The goal is to make a motorboat sound by making your lips vibrate as you blow air through your mouth and nose. You can incorporate pitch slides as well.
5. TONGUE TRILL
The tongue trill vocal exercise is difficult for some singers. It involves curling your tongue and rolling your R's as you go through your range from low to high.
6. JAW LOOSENING EXERCISES
When singing, you want to drop your jaw lower than when you are just talking. With your finger, trace back along your jawline from your chin to your ear. That curved space between your jaw and your ear is where you want to drop your jaw. Pretend you are yawning with your mouth closed and feel where your jaw drops. Avoid just dropping your chin.
7. TWO-OCTAVE PITCH GLIDE WARM-UP
For this easy vocal warm-up, make an "eeee" or "ohhhh" sound and gradually glide through the chromatic notes of a two-octave range. Glide up and then back down. This will transition from your chest voice to your head voice.
8. VOCAL SIRENS
Much like the pitch glide, the siren exercise takes an "oooo" sound and gradually goes from the lowest note of your range to the highest and back down, like a siren for an emergency vehicle. The sound is continuous and covers the tones between the notes.
9. VOCAL SLIDES
This technique is also known as a portamento, which is Italian for "the act of carrying." Much like the siren exercise, you slide from one note to the next in your range, but you don't sing the in-between notes.
Vocal Cooldown
It is just as important to perform some vocal cooldown exercises after you perform and before you go out and talk to your fans to protect your vocal cords.
Other Lifestyle Choices
Not staying hydrated enough can result in your vocal cords not being well lubricated. Room-temperature water is the best choice of liquid to prevent this from happening. If you're tired of water, skip the coffee and choose an herbal tea that isn't too hot (many singers like to use Throat Coat!)
Always have water nearby during rehearsals and performances because your body needs to be hydrated to be at its full potential. There are plenty of foods to help keep you hydrated as well, such as watermelon, apples, grapes, bell peppers, and more. While celebrating after a show is fun, remember that drinking alcohol will result in dehydration, so be sure to drink plenty of water throughout the night.
Adequate sleep is essential for performers and will give those vocal cords a rest. Try to keep your area from becoming too dry; investing in a humidifier is always a good idea to keep your home moist!
That Being Said…
Keeping your precious vocal cords strong and healthy is sure to enrich your performance as a musician. Listen to your body for signs that it needs to rest, and don't push yourself past the limits your voice can take. If you begin to feel sick, take it easy before you damage your vocal cords even longer. Taking vitamins, having a healthy diet, saying no to smoking, exercising, and getting plenty of sleep will help you in all areas of life. Remember – your voice is your instrument and needs to be treated as such!
Jess Adelina L'Hommedieu
The University of Georgia | Class of 2022
Entertainment and Media Studies (A.B.J.)
Music Business Certificate | New Media Certificate
Help Support Making a Scene
Your Support helps us pay for our server and allows us to continue to bring you the best coverage for the Indie Artists and the fans that Love them!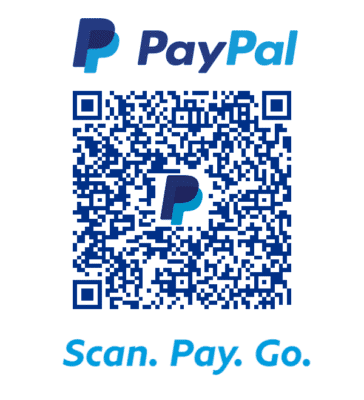 FOLLOW US ON INSTAGRAM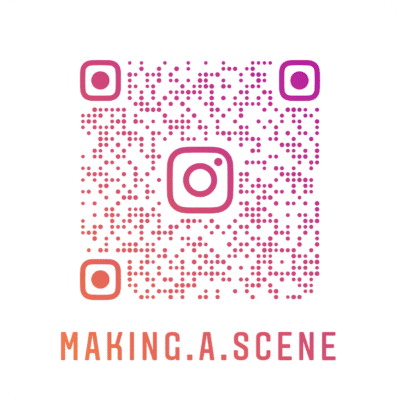 Subscribe to Our Newsletter