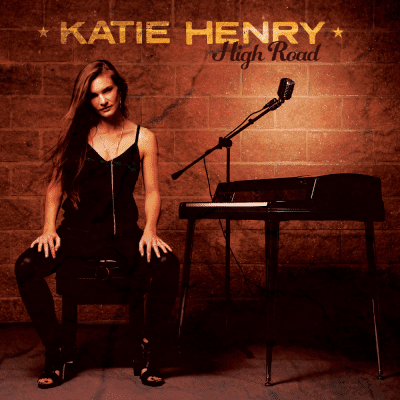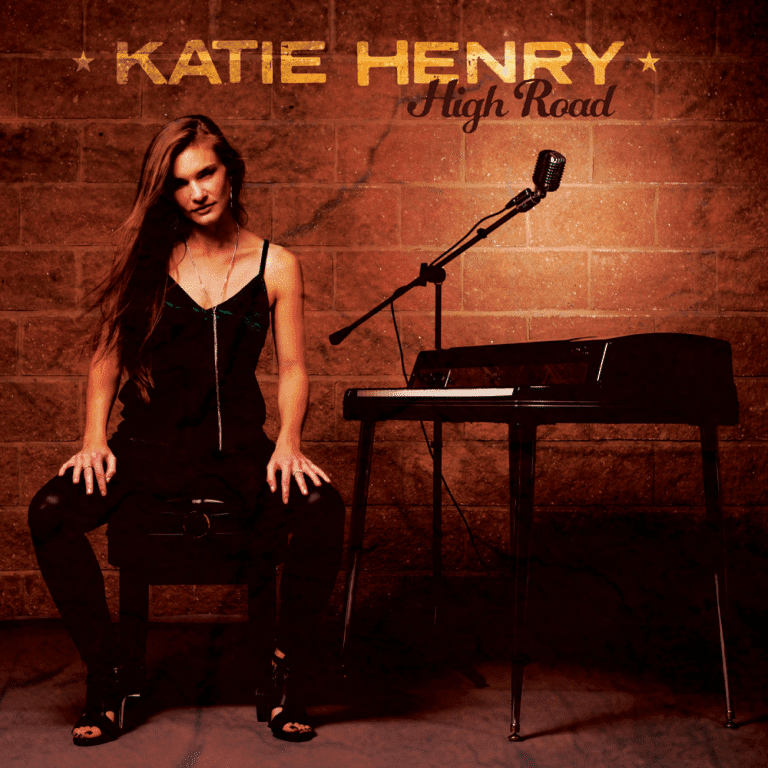 Katie Henry
High Road
Independent
Katie Henry, until now, has been one of New Jersey's many musical treasures. This is her debut recording which will let others hear her vocal and instrumental talents. Henry plays several instruments including the locally made Vintage Vibe piano, acoustic piano, guitar, and clavinet. If that sounds "keyboard heavy," she's joined by one the best Hammond B3 players in music, producer John Ginty, who also plays melodica and handles percussion and drums in places. We'll have more on Ginty later, but he's surrounded Henry with a complete band of highly touted Jersey players as well as guests that include: Marcus Randolph (Family Band) on pedal steel for "Chapels," Anthony Krizan (Spin Doctors) on guitar and Billy Harvey (Patty Griffin) on guitar and vocals.
Blues seems to be a convenient but a bit misleading label for Henry who doesn't have the gut-wrenching vocal approach of most blues singers yet has a flair for songwriting that exceeds many blues artists. It's a wide arc, one that encompasses roots, R&B, funk, pop, and rock. "She reminds me of Jewel when I played with her in the late '90s," says Ginty, "Her voice is sweet, with a blues edge. Songs are excellent. She has a song called 'High Road' that's just stunning. She has a great energy on stage and kills it on both electric guitar and keys." While she might sound more smooth than gritty, she has terrific phrasing, akin to a jazz vocalist at times, and capable of being emotive, when the tune calls for it. These are her songs and, as such, she delivers them convincingly.
Henry grew up in in a family of music lovers who, she says, raised her on The Beatles and The Allman Brothers Band. She took piano lessons as a youngster and played in her high school band. By her junior year at Manhattan College, she was going to open mics and accompanying herself on piano. At that time, she began to find her place as a vocalist." After singing 'Hurts Me Too' at an open mic one night, I was asked to join a local blues band in the Bronx," she says. "It was a great experience that planted the seed and taught me that I could take my music farther than the Bronx if I continued to work hard. So I just kept plugging away at it."
Henry has been performing in the New Jersey/New York area for the past few years in high profile gigs like the Crawfish Fest and the Black Potatoe Music Festival and at The Bitter End, among other clubs in New York City. While those appearances offered a mix of covers and originals, this debut is her work in collaboration with bassist Antar Goodwin for the songwriting. Henry composes her songs on both piano and guitar. Among the highlights, besides the title track with Harvey's harmonies, are "Chapels" with Randolph's piercing pedal steel, the deep blues of "Dead Man's Hands" which features terrific guitar from Jonathan Fritz and organ swells from Ginty, "Someday" with the slide guitar of Krizan, and the funky closer "Takes a Lot."
Oh and yes, if you're not familiar with Ginty, he's played with the Allman Brothers, The Dixie Chicks, Slam Allen, Sean Chambers and countless others. He was a founding member of Robert Randolph's Family Band and has guested with Santana, Govt. Mule, Bob Weir and Ratdog. While Ginty has spent a large portion of his career working with many top artists as a session musician, he does have a solo album and a collaborative one with singer Aster Phoenix. Just this past week, Ginty became a full-fledged member of the Allman Betts Band, helmed by Devon Allman and Duane Betts.
Lest we digress, understand that Henry is in good hands with this debut, shepherded by Ginty. She is clearly the star, seemingly a natural bandleader with an animated, lively set of songs, harbingering a bright future.
[amazon_link asins='B07KMN97W6,B07KMQF1F4,B07KMN85XT,B07KMP97YG,B07KMNZ2VL,B07KMNWSBW,B07KMNW3SR,B07KMNJBBZ,B07KMNBVV2′ template='ProductCarousel' store='maasc-20′ marketplace='US' link_id='8c960137-fc89-11e8-9ce8-ab78efc54e95′]