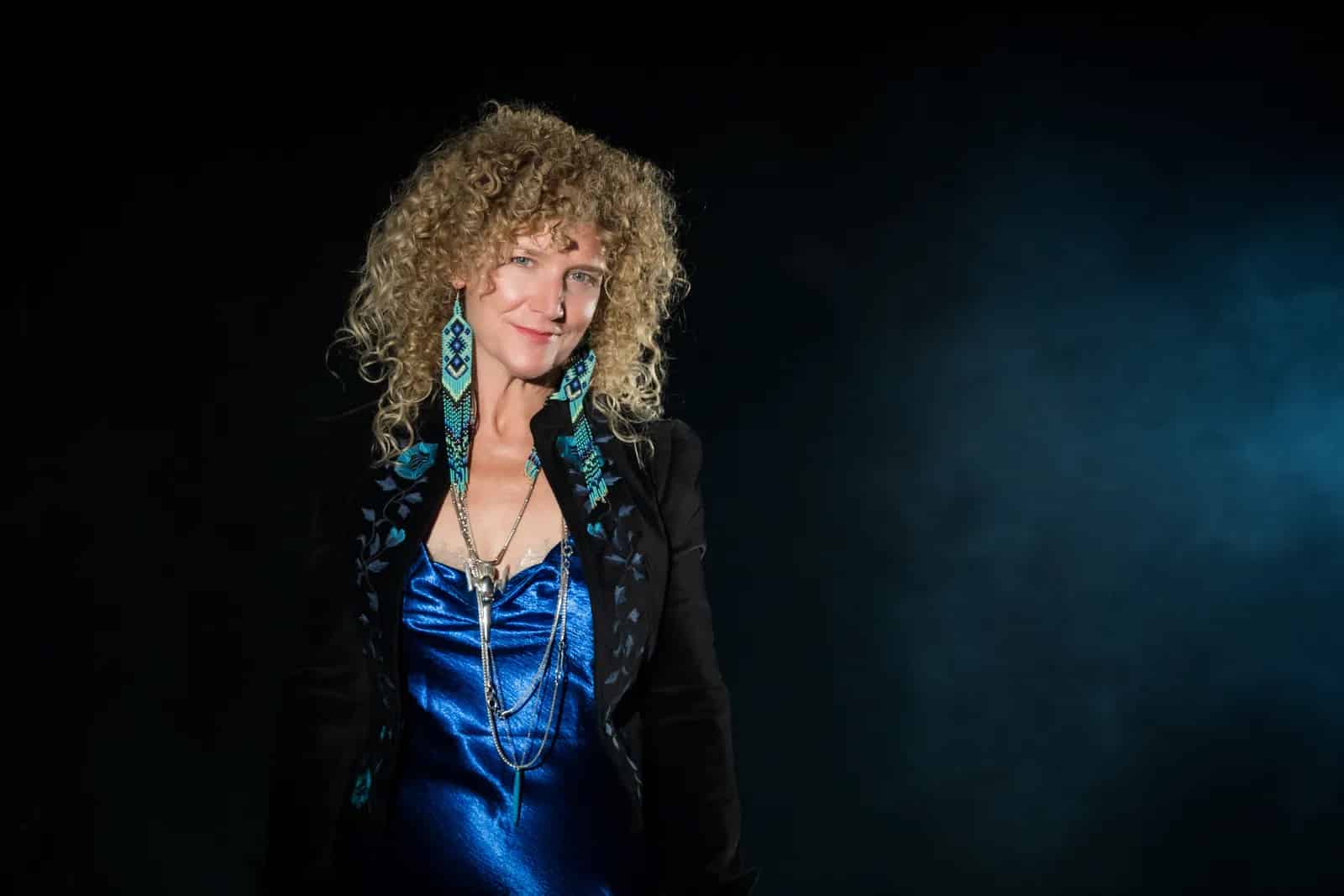 ---
---
---
---
---
---
---
---
---
---
Making a Scene Presents an Interview with Karyn Oliver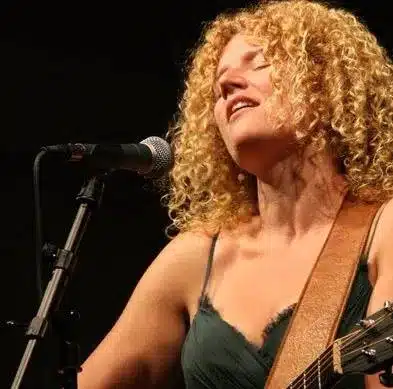 2020 South Florida Folk Festival Songwriters' Competition winner Karyn Oliver is part Joan Osborne, a touch of Janis Joplin and a bit of Emmylou Harris – effortlessly oscillating from bluesy to country and back. Her musical inspirations come primarily from the eclectic mix of music to which she was exposed while growing up in the musically diverse culture of Washington, D.C. Her influences include Duke Ellington, Emmylou Harris, Mary Chapin Carpenter, Eva Cassidy, Marvin Gaye, Roberta Flack among several other DC native artists.
Born and raised in Beltsville, MD, Oliver first picked up the guitar at age 12 and started writing her own songs at age 14. She studied voice and guitar for several years, performing in chamber ensembles, musical theater and a few local rock bands. Living in Baltimore from 1988-2011, Oliver formed her own band in 2001 and began building her fanbase, attracting fans of folk, blues, rock and country with her memorable melodies, sophisticated arrangements, deeply personal lyrics, and vocal fireworks.  She became an active contributor to the acoustic and Americana music scene in the Baltimore-DC area, as a past President and board member of the Baltimore Songwriters Association, and as the host of WLOY radio's "The Mobtown Couch" from 2005 to 2011. Oliver's weekly radio show featured singer-songwriters with a particular emphasis on homegrown Baltimore musicians.
Oliver's music has been featured on radio stations in both the U.S. and Europe, including WLOY, WRYR, Radio Crystal Blue, Moray Firth Radio, The Upper Room with Joe Kelley, and Radio Parkstad. Oliver has also performed live on Maryland Public Television's "MPT Artworks", and Radio Midvliet in Den Haag. Executives from Sennheiser were so impressed with the quality of her voice that they requested permission to use her songs to demonstrate the quality of Neumann recording microphones.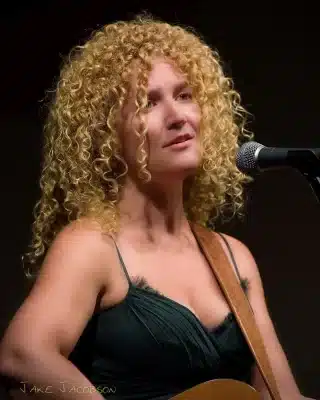 In 2009, Karyn Oliver moved to a town called Boring, MD with a broken heart and a cheap guitar. It was from this place that she created her first solo album, Red Dress, that earned her the accolades Kerrville New Folk Finalist and Falcon Ridge Emerging Artist in 2011, as well as 2010 Mid-Atlantic Song Contest winner. In 2011, Oliver moved to New York City, with a much renewed heart and a much better guitar named "Roxann." It is from this place that she created her latest solo album, Magdalene, and became a Kerrville New Folk Finalist for a second time in 2106. .
John Platt, former Program Director of WFUV in NYC, says "Karyn Oliver has been a key member of the Baltimore and now New York folk music communities, but it's in Nashville that she's found a studio home, with Thomm Jutz supplying tasteful production to a fine collection of songs on Karyn's [latest] album, Magdalene."
Ron Olesko of WFDU calls Magdalene "a gorgeous CD!" and states, "The soulful and seductive voice of Karyn Oliver mesmerizes the listener with an intimate assembly of songs that celebrate the touches of saints and sinners that exist in all of us and examine the rewards that come from taking risks."
Critics also rave about Oliver's vocals. Allan Harrison of Maverick Magazine, says, "Karyn Oliver certainly appears to have the voice and writing skills to ride in their slipstream until the time is right for her to take over." Richard Cucarro of Acoustic Live, describes Oliver's voice as "Janis Joplin without the rasp or perhaps Lucinda Williams on steroids…with that powerful instrument, she could be a star in the rock arena. Her voice has a swagger."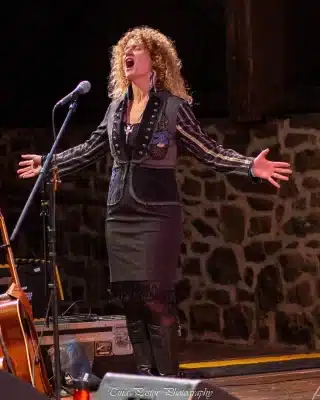 Oliver's Magdalene album reached #5 on the Roots Music Report's Folk Internet Airplay Top 50, #8 on the RMR NY: Roots Radio Airplay Chart, and #18 on the RMR Folk Top 50. Magdalene was also a #21 Top Album and the title track was #17 Top Song for May, 2013. The album was featured on the "New Release Rack" of the Alternate Root in July of 2013. The title track, "Magdalene," has been selected by Lufthansa Airlines Inflight Program for their Country/Americana/Folk Playlist.
In addition to her solo project, Oliver is currently part of the nationally touring Americana/folk group, No Fuss and Feathers. http://www.nofussandfeathers.com
Oliver is deeply dedicated to her folk community, a fact demonstrated by her 6 year term on the board of The North East Regional Folk Alliance.
2017 brought Oliver to North Carolina, where she steeped herself in the great writers of the South, and recorded a new album, "A List Of Names", which charted on both Folk and Americana radio in 2019.
In 2020, Oliver moved to Texas in the middle of a pandemic, and waded into the great Texas songwriting tradition. The fruits of that move are "Cherchez La Femme" a new collection of songs to be released in October of 2023. The first three singles have already gotten critical acclaim and song awards.
Help Support Making a Scene
Your Support helps us pay for our server and allows us to continue to bring you the best coverage for the Indie Artists and the fans that Love them!
Make a one-time donation
Make a monthly donation
Make a yearly donation
Choose an amount
Or enter a custom amount
$
---
Your contribution is appreciated.
Your contribution is appreciated.
Your contribution is appreciated.
Donate
Donate monthly
Donate yearly
You can donate directly through Paypal!
Subscribe to Our Newsletter