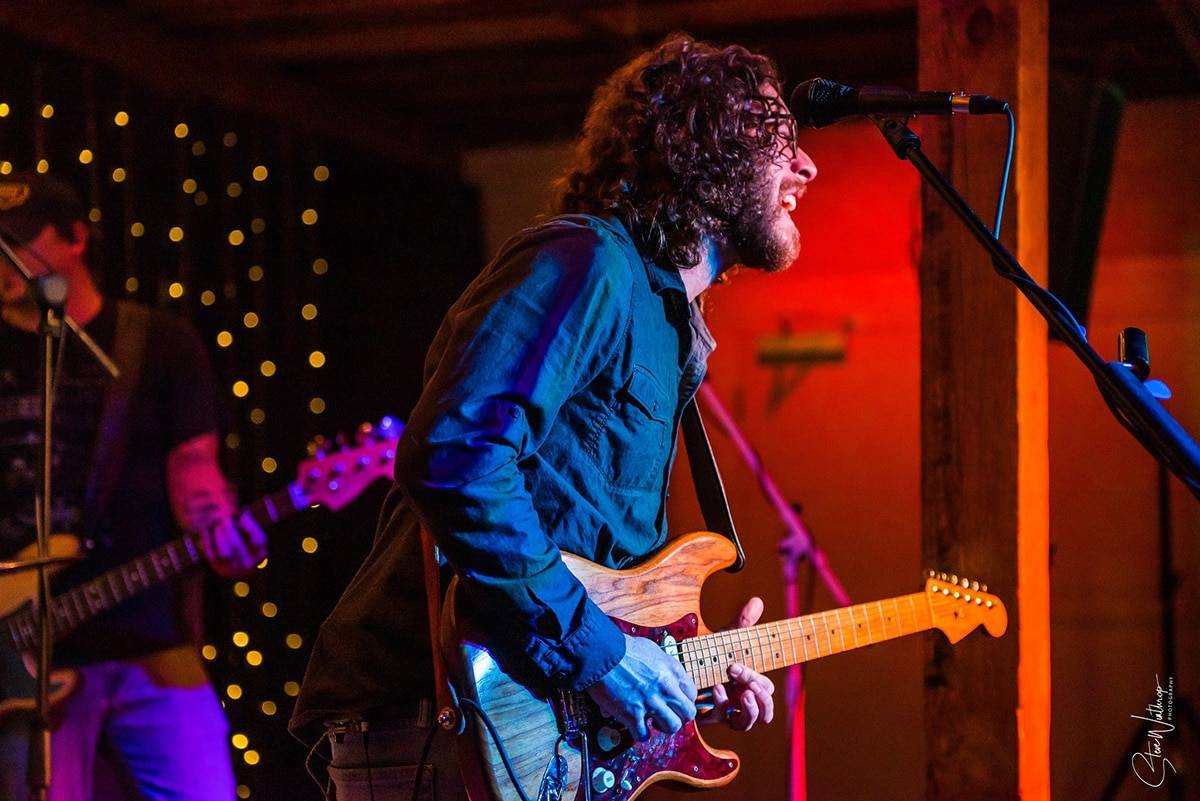 ---
---
---
---
---
---
---
---
---
---
Making a Scene Presents an Interview with Justin Cody Fox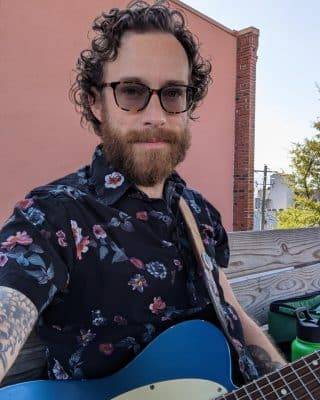 Is a Blues/Rock powerhouse with a double threat vocal and guitar prowess that's been forged in fire since his early jump into the music industry at just 15 years old. Justin began honing his skills at a young age on late night family jams and developed an early appreciation for songwriting exploring his parents record collection. By the time Justin had formed his first band he was already gaining regional attention as one of the premiere performers on the NC coast. Some of Justin's early influences included guitarists Stevie Ray Vaughn and Jimi Hendrix, as well as Rock bands The Black Crowes, Humble Pie, The Faces and Tom Petty. Over the years Justin has written and recorded six albums and toured up and down the East Coast, Southern US and The Virgin Islands, sharing the stage with many great national acts.
Justin has recording experience on multiple albums, making a splash early on in power trio Medusa Stone with 3 albums ( Medusa Stone – 2004, Shaking Hands -2008, Live Your Life – 2012 ) garnering favorable national attention and performing hundreds of shows. Eventually transitioning into a solo career and debut album ( Go Down Swinging ) leading up to this sophomore solo effort " New Southern " which is a term describing Justin's mind set that you can be southern and progressive at the same time. A sort of roughness that can be honed into a sharp edge of expression. New Southern was produced by Justin, Audley Freed (Black Crowes, Sheryl Crow), and Tommy Brother (Medusa Stone.) Their efforts resulted in a potent collection of honest songwriting with the focus on the songs and melodies rather than playing to show off. "I wrote all the songs from real life experiences and really tried to take a looking glass approach to my life and the lives around me. We can only see through our own eyes but that doesn't mean we can't relate those stories to the human condition and curate them onto a sonic canvas."
New Southern is an 11-song journey through the ups and downs of a blue collar musician documenting life as art through song. Justin's debut release ( Go Down Swinging ) was more of an upbeat statement as Brian Tucker of Star News notes: " In a way, this album is like sunshine, especially in the aftermath of good and bad things over the last few years." Tucker is referencing the tragic loss of Justin's younger brother at just 17 years old in 2009, which undoubtedly changed his life and music forever. These events created an outpouring of songs still to this day. For New Southern Justin decided to reach out to long time mentor Audley Freed ( Cry of Love, The Black Crowes, Sheryl Crow )pulling in the polished and professional talents of members of Crow's band as well as musicians in his own outfit, the album features Justin's vocal and guitar work along with tasteful accompaniment from Audley Freed and Tommy Brothers on guitars. Other personnel include Fred Eltringham and Seth Aldridge on drums, David Morse and Robert Kearns on bass, Jen Gunderman and Rhett Huffman on keys and Tarsha Murphy on backing vocals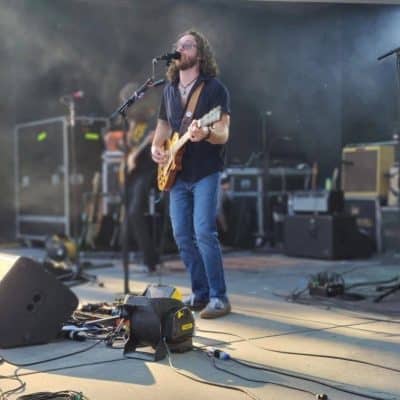 "18 Wheels", is a road anthem tinged with wonderment and angst which represents Justin's desire to keep moving for fear that if he stops the momentum will permanently halt. "I know if I wanted to continue the lifestyle and career that I've built I could never stop moving," declares Justin. The classic Fender Rhodes intro leads into ear catching melodic verses with a wide open chorus, all building up to a guitar soaked lead break that trails all the way to the end. "18 Wheels" seems to hit on all cylinders much like its namesake. It's a powerful song with fun and smart production that dares any listener not to nod along.
"Show Me Your Light " is fun and unabashedly flirtatious. "I really wanted to have fun with this track and keep my inspirations right on my sleeve. The lyrics are sexy and we really tried to keep some tension in the music to bolster that sensuality." Justin's Blues influence is heavy in the vocal melody with an intro that beckons all the way back to Motown. This song is a retro rock n' roll showcase with a focus on modern production, all of which leads to a big climaxing chorus. The lead break is a wonderful call back to 70's rock and takes the song to a headbanging completion.
"Take Me Home Virginia" A song about North Carolina ironically. This ballad is layered thick with vintage tube amp growl and nostalgic grand piano. The lonely slide guitar trailing each lyric. " I love being on the road, but sometimes you get so close to home that you wish you could just call it a day and find your bed. With Take Me Home Virginia I wanted to play with the idea of Virginia being a sister state to North Carolina and helping me along. South bound to Heaven, due east for the coast" Once again the production lends so much to the story of the song and Take Me Home Virginia stays with the listener long after its conclusion.
"Living Ghosts" Was the first song written and recorded for New Southern and its heavy subject matter really spoke to Audley Freed. Freed chose to start with this song and his smart production makes it feel instantly familiar with a very sincere undertone. " Audley made a few arrangement changes that really put this song where I wanted it. I wrote the lyrics and original arrangement all in one session after seeing news about the 2017 Las Vegas shooting. It came out as a flood and I put it away until we stepped in the studio in 2019. " There is a balancing act of tension and grief that's very encapsulating with Living Ghosts.
New Southern is a complete rolodex of honest songwriting, smart production and sonic textures that all lend themselves towards an all in one experience. As always the musicianship is top of the class with Fox's vocal and guitar work reaching a new level of maturity and restraint, choosing integral moments to push the envelope and lift elements of each song. " Recording New Southern was so important to me and I truly enjoyed every moment of the process. Much like I am trying to do in my everyday life. I am beyond thankful to have worked with such a large stable of extremely talented musicians to bring my vision to life. "
Help Support Making a Scene
Your Support helps us pay for our server and allows us to continue to bring you the best coverage for the Indie Artists and the fans that Love them!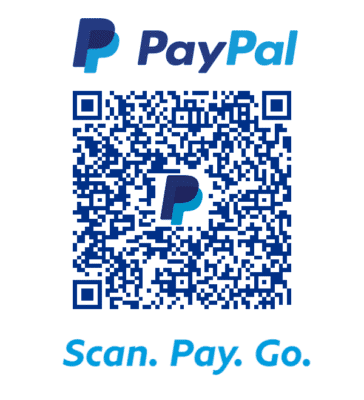 FOLLOW US ON INSTAGRAM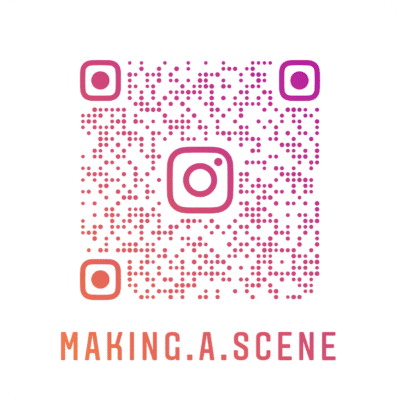 Subscribe to Our Newsletter