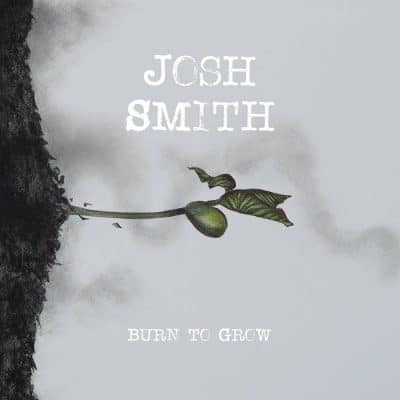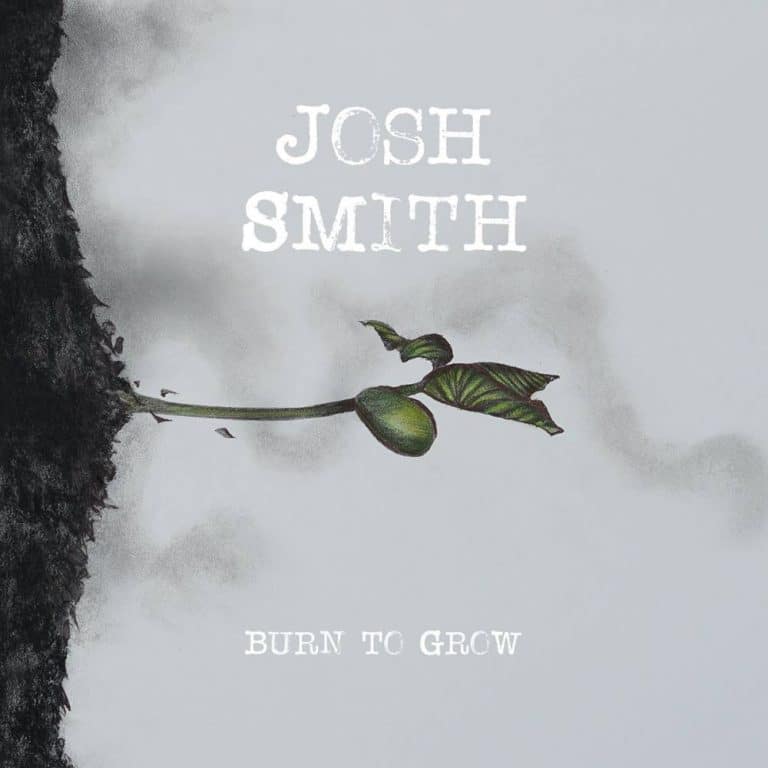 Josh Smith
Burn to Grow
VizzTone
Put versatile southern Californian guitarist Josh Smith together with brilliant players like Davey Faragher and Pete Thomas from Elvis Costello and more recently their band, Jackshit, and other top L.A. musicians and you have the makings of some inventive, genre-crossing blues influenced music. Smith proves to be a quadruple threat by singing, guitar slinging, writing, and producing this outing, Burn to Grow in his own Flat V Studios.
Smith harnesses a full rich sound replete with horns, background singers, and keyboards traversing Texas Blues, some blues-rock, and mostly southern soul rather surprisingly. Those who have witnessed Smith live though are probably not at all surprised as he's adept at jazz and R&B too.
Smith released his first album as a 14-year-old in Florida almost 2 years ago. He's gone on to release ten self-produced albums. Since relocating to L.A. in 2002 he's made his reputation as a session guitarist, sideman, and producer. He collaborates with the biggest names such Joe Bonamassa, Eric Gales, Kirk Fletcher, and Raphael Saadiq.
To be clear the rhythm section of Faragher and Thomas play on four of the 11 tracks, all Smith originals. In total 13 musicians are credited. Travis Carter (bass) and Lamar Carter (drums) play on the others with Carey Frank on organ. Monet Owens takes the lead vocal on "Your love (Is Making Me Whole)" and handles background vocals on the other tracks. A four piece horn section rounds out the lineup.
The opening "Half Blues" is a blues-rock tune accented by Smith's wailing guitar. "Through the Night" moves into Southern Soul territory with Smith and Owens sharing vocals when Smith isn't delivering his guitar lines with terrific tone. "Watching You Go" also has Smith and Owens sharing vocals as the swirling B3, Smith's axe with wah-wah effects, and the baritone sax underneath build some drama. Horns lead into the funky "That For You Too" before Owens takes soulful command of "Your love (Is Making Me Whole)" supported by the blaring horns.
"Look No Further" is the disc's longest track at six and half plus minutes and is the most melodic tune here. It's also in a Southern soul groove as Owens echoes Smith's vocal phrases. From the breezy, we move to the slashing, strongly convicted "Let Me Take Care of You" featuring Smith with a blues-rock tone to his guitar which he continues Stevie Ray Vaughan Texas slow blues style into "What We Need." The horn-drenched "You Never Knew" follows before the shimmery, slightly dreamy "She Survives" provides yet another foray into a Southern soul. We move from the light to heavy guitar-driven title track, perhaps inspired by the California fires, which closes this impressive album which is convincing proof that Smith is far from a one trick pony.
[amazon_link asins='B07GJTGVV1,B000QR0SOK,B000BULTJ0,3935567448,B0098Z63FY,B0032MLMSM,B01N9PFSM8′ template='ProductCarousel' store='maasc-20′ marketplace='US' link_id='9ee8b907-c1ea-11e8-bef8-990eb37d4bbe']