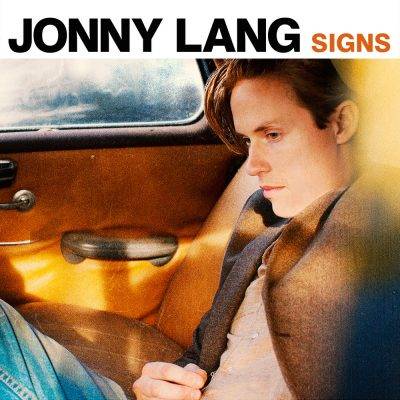 Jonny Lang
Signs
Concord Music Group
Jon Gordon Langseth, Jr. a.k.a. Jonny Lang was born in Fargo, North Dakota in 1981. He started playing guitar at the age of twelve. His father took him to see the Fargo based "Bad Medicine Blues Band" and Lang was hooked. He started taking lessons from the bands guitar player and soon joined the band which was renamed "Kid Jonny Lang & The Big Bang". In 1995 when Lang was fourteen the band released the album "Smokin'".
Lang was fifteen when he released his solo debut 1997's "Lie To Me" and the album reached number one on Billboard's New Artist Chart. The album went platinum as sales reached over 1,000,000 copies.
"Wander This World" Lang's 1998 recording received a Grammy nomination. Lang followed up with 2003's "Long Time Coming" but 2006's "Turn Around" won that elusive Grammy. Lang's last studio recording was 2013's "Fight For My Soul".
"Signs" is Lang's sixth major label recording and eighth album overall. While Lang started as a blues guitarist like Albert Collins his style evolved into gospel influenced R n' B. The band includes Lang, guitars and vocals; Dwan Hill, keyboards; Jim Anton, bass; and Barry Alexander, drums. The album is produced by Lang, Drew Ramsey and Shannon Sanders. Ramsey also adds some guitar and Sanders some keys. Background vocalists include Ramsey, Sanders, Jason Eskridge, Nickie Conley and Debi Selby.
"Make It Move" is "about doing your part to get things moving". The finishing touches are added by the gospel inspired background singers.
"Snakes" deals with distracting temptations. Lang starts off playing rhythm guitar before coming in with his solo; the production reminds me of a Buddy Guy song. "Last Man Standing" is a rockin' anthem; Ramsey joins Lang on guitar. The title track, "Signs", is a slow blues featuring Lang's spacey guitar solo and the rhythm section's drone type beat.
"Stronger Together" delivers a positive message and is receiving the most airplay. "Into The Light" rocks the hardest. "Bring Me Back Home" is a sentimental tune with beautiful guitar phrasing.
"Wisdom" is stripped down as it features Lang on both guitar and drums, and Ramsey on percussion. Lang takes a fabulous guitar solo. "Singing Songs" includes a string arrangement by David Davidson and the gospel styled background vocalists.
Lang's passionate R n' B styled songwriting and guitar driven blues are unseemingly woven together on this fine album.
Richard Ludmerer
[amazon_link asins='B071VPCVM6,B000002G6A,B00DJAUP3U,B0037RBW2S,B00000DBXX,B000H7JDVS,B0000AXHUM,B000VT56XQ,B000V6A3AA' template='ProductCarousel' store='maasc-20′ marketplace='US' link_id='90b8819d-9271-11e7-9309-931306d9fabc']