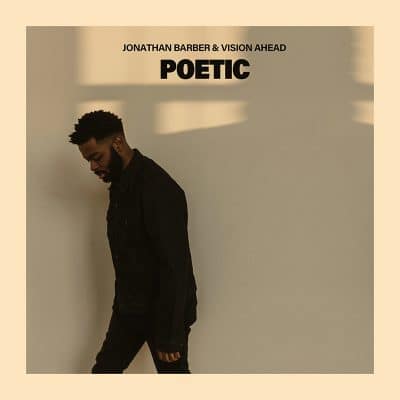 Jonathan Barber & Vision Ahead
Poetic
Vision Ahead Music
Jonathan Barber & Vision Ahead are releasing their third album, Poetic, as this group of five musicians that have played together for over a decade, many of whom are band leaders themselves, forge a dynamic, fresh sound. Maintaining the original lineup, the cast features acclaimed drummer Jonathan Barber at the helm alongside pianist Taber Gable (playing exclusively Fender Rhodes) and bassist Matt Dwonszyk with celebrated alto saxophonist Godwin Louis and visionary guitarist Andrew Renfroe forming the front line. Their live, in-the-moment sessions with the quintet gathered in one room yielded recordings of original compositions by Barber, Renfroe, Louis and Gable.
The opening track "Poetic" begins with Barber's drums wrapped playfully around Gable's electric piano chords as Louis and Renfroe state the melody in layers, pushed by Dwonszyk's bass line. Renfroe, who seems to pop up on lots of recordings these days, unleashes sheets of sound with his distinctive tone. When he hands off to Louis, the saxophonist plays with intense controlled fire, the melody somehow always lingering, even when distant. The aptly named "Gathering," composed by Renfroe, is a democratic piece, with space for each member to stretch out. Gable has a remarkably facile touch on the Fender Rhodes, eliciting lush chords and bright notes. After one chorus, Gable passes the to Louis who further brightens the feel of the piece. Dwonszyk and Barber contribute with their own individual statements and although this one has a different composer, like its predecessor it never loses sight of its theme or pulse.
The brief Louis composition "Give Us This Day" features melody and countermelody played by Louis and Renfroe respectively, creating intensely colorful harmonics as they build the tune form a calm beginning to an explosive climax. Gable steps in with his "Acceptance," one that begins with somber chords and an air of mystery before gathering momentum behind Barber's skilled kit work, after which Gable launches a series of rapid runs that eventually become more deliberate when inviting the other members to join. True to form, Louis takes a spirited turn.
Louis' fiery "Lead Us Not Into Temptation" is bursting all over with kinetic energy from the leader's drums to Louis' rapid runs while Barber's groove-centric "Denim" begins in more deliberate fashion with strains of neo-soul, R&B and modern jazz before Renfroe unleashes his blazing solo. Louis' third composition "Now and Forever" is another that features colorful harmonics from the two front-liners as the rhythm section percolates underneath.
The finale, Taber Gable's "South" begins with Gable's skittering notes before Renfroe expresses the melody. The guitarist and pianist solo and then repeat the melodic motif of the head in ensemble fashion as Barber's rhythmic variation intensifies, expanding the piece and bringing it to a conclusion. Note that this is the only tune where Louis is absent. Every solo on this album is concise with the clear emphasis on group dynamics. Yet, if you were to play for an unknowing listener and asked that same listener to identify the leader, he/she would likely point to the drummer who is actively prominent and explorative in all eight pieces. Barber comments, "You're not going to find a traditional drum solo from me on this album. I didn't want to be featured in an isolated moment. Part of my artistry is creating with other musicians. To me every song on Poetic feels like one big drum solo."
The chemistry of these players is palpable. Their playing together as a unit for almost a decade now has forged a sound that is relatively unique with the harmonics painted by the alto sax, guitar, and Rhodes riding above the creative rhythms. It's close to fusion in places but can't easily be labeled as such. It's a distinct and infectious stew.
Help Support Making a Scene
Your Support helps us pay for our server and allows us to continue to bring you the best coverage for the Indie Artists and the fans that Love them!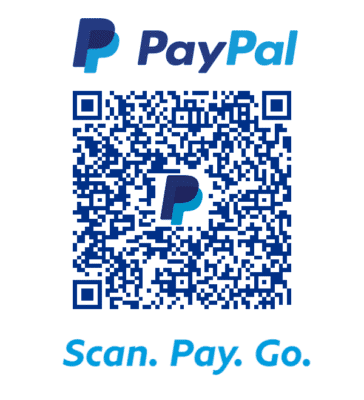 FOLLOW US ON INSTAGRAM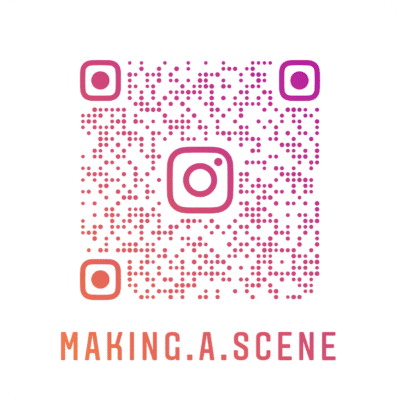 Subscribe to Our Newsletter