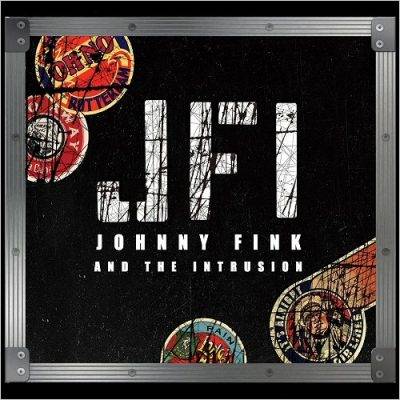 Johnny Fink And The Intrusion
JFI
Independent
Johnny Fink and The Intrusion is a band based out of Cincinnati Ohio. The four piece unit was originally formed in 1992 and called The Blue Intrusions. They jammed on everything from the Allman Brothers to Lonnie Mack. After several years guitarist Fink took over and they became a trio. In 2005 drummer Doug Moore joined the band and two years later they added bassist Matt Newman.
In 2015 JFI won the Cincy Blues Society band challenge and they went to the 2016 Int'l Blues Challenge in Memphis where they finished in the semi-finals. In 2016 Fink won the CBS challenge again this time in the solo duo category. The band also won the 2016 Dayton Blues Society band challenge. At the 2017 IBC the band reached the finals and their song "Let's Hear Some Blues" is included on the Blues Foundation's IBC #33 compilation recording. This full length debut was also the Cincy Blues Society "best self produced cd" and is among the twelve finalists in that category at this year's 2018 IBC which is just now winding down.
All of the songs were written by guitarist Fink. Highlights include the shuffle "Hey, Hey, Hey" with several nice solos from Fink who is also the vocalist. Additional excitement is created by the frat styled backup singers Drew Lanius and Ben Walz.
"The Fall" is a slow blues with the lyric "don't mind me baby, no don't you mind me at all, just that I know what's comin and I'm bracing for the fall". Fink takes another fine solo. The backup singers are featured again on "Let's Hear Some Blues" which incorporates some familiar sounds from Jimmy Reed and Elmore James.
Keyboardist Jimmy Rogers joins in on "Damn Broke", another slow blues, with some nice bass from Newman "why I don't come around no more is because I'm so damn broke". Rogers' plays again on "Knew She Was Looking" which opens with a fierce slide intro from Fink before settlin' down into a rockin' groove.
"I know just what to say, to make you 'Go away" is another very good tune. I like how the band incorporates a familiar riff that leaves you wondering where their inspiration came from.
Whether they win or loose is not as important as knowing that the Intrusion is a band well worth listening to. I'm looking forward to hearing more from this fine unit.
Richard Ludmerer
[amazon_link asins='B075YDX5BM,B075YBMX46,B075YFHDKY,B075YDHZ4J,B075YCLS4K,B075YCLR4Z,B075YBSZX7,B075Y9FKZV,B075Y9C8CH' template='ProductCarousel' store='maasc-20′ marketplace='US' link_id='60ca7939-fe20-11e7-963b-abc7e94b6c37′]