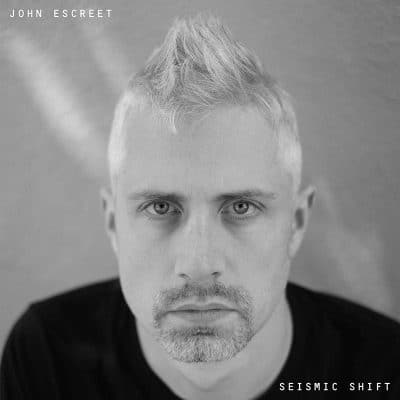 John Escreet
Seismic Shift
Whirlwind
John Escreet's Seismic Shift may well be one of the boldest, adventurous piano outings since Cecil Taylor and Don Pullen burst on the scene in sixties. And yet, for most ears, Escreet's approach is clearly more accessible. Rarely has a album been better titled. Yes, he brings the kind of thunder, tumult and explosiveness captured in those two words. At certain points, it may even sound like he's taking a hammer to the piano or dropping it to the street from the fifth floor. And yet, his mix of the tonal and atonal works surprisingly well. The drama he and his trio of bassist Eric Revis and drummer Damion Reid create make this listening experience truly special. This is a piano trio album that stands apart from the rest. Escreet explains his mix of improvisation with graceful, melodic stretches, the 'shift' if you will, this way, "There needs to be beauty alongside the wild moments, moments of tonality against moment of abstraction. Most of all, any ideas put forward, whether composed or improvised, needs to have clarity and purpose."
There were clues but few saw this coming. Escreet, originally from London, spent 14 years in New York's sprawling jazz scene in numerous configurations, mostly in groups with horns. He had established himself as equally at home in mainstream, electric, avant-garde, and world music frameworks He moved to Los Angeles in 2020 and while this is his ninth album as a leader, it's his first as a trio leader. He found kindred spirits in Revis and Reid, a tandem that brings a compatible sense of exploration and raw power. They don't just support, they help power the forceful energy, accenting it and shifting it down suddenly, when called for. "Study No. 1" kicks off, Escreet all over the keys with his right hand, marking repetitive chords with his left and then building the sonics in waves of polytonal clusters, cascading notes, trills, and just about any other technique as he goes from full throttle to deceleration mode as he brings the piece to its conclusion.
The only cover is Stanley Cowell's "Equipoise," here given a amped-up treatment, building it up carefully from its endearing melody into a raging fire mid-piece. Escreet references Cowell's solo piano version from Musa- Ancestral Streams (Strata-East 1974), which he cites as one of the all-time great solo piano albums. The entirely improvised "Outward and Upward" gives a little more space to his rhythm mates and is a fascinating depiction of how the pianist strings his ideas together from single notes and chords, oft repetitive, to clusters and jagged, angular lines. "RD" is short for Revis/Damion and also begins with loose improvisation but this time drawing from written material. It begins rather innocently until the rolling vamps ensue, leading to more combustible moments.
Escreet has a remarkable ability to play with blinding speed while maintaining clarity in his approach. He says this about developing his pianism during the pandemic – "I came into possession of a really beautiful grand piano, so all of this time practicing on this beautiful instrument in a dedicated workspace meant that I essentially became a much better piano player. Seismic Shift developed within this framework. It's the reason I decided to record with the trio exclusively. I finally felt strong enough to step out front and 'lead' this group."
"Perpetual Love" is a composed piece with gorgeous, graceful passages and a lyrical pizzicato turn from Revis before Escreet goes off into explorative territory. Revis leads us into the alternately rollicking and slithering "Digital Tulips," Reid and Revis deftly steering the pianist through complex shifts in rhythm and tempo, priming us for the title track, which begins minimally and features imaginative arco work from the bassist. About halfway through, rushing cascades of piano notes build to tsunami proportions with Reid going frenetic on the drum set before the fire tampers down to mere embers. "Quick Reset" does just what it implies, as if to grease up and re-oil for the next excursion. The closing "Water Is Tasting Worse" is a composed piece, rife with dense chords, throbbing bass lines and full-out vigorous interplay from each trio member.
The stunning intersection of power and beauty is unlike any other; Escreet's Seismic Shift stands apart.
Help Support Making a Scene
Your Support helps us pay for our server and allows us to continue to bring you the best coverage for the Indie Artists and the fans that Love them!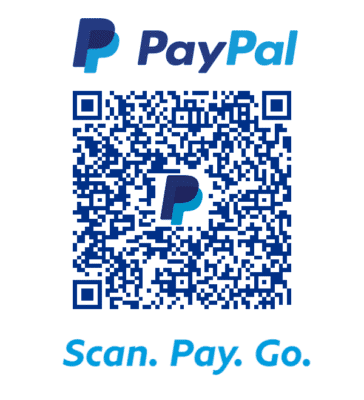 FOLLOW US ON INSTAGRAM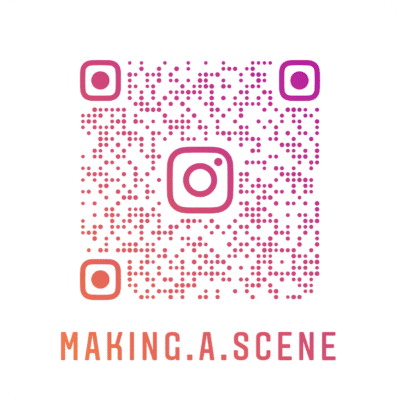 Subscribe to Our Newsletter