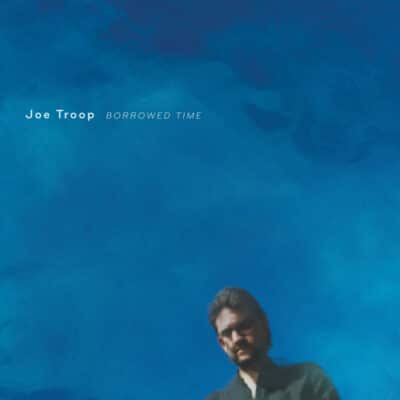 Joe Troop
Borrowed Time
Free Dirt
If the name is not familiar, perhaps the group is. Joe Troop is the bandleader for the Grammy-nominated Che Apalache. He's a bilingual bluegrass multi-instrumentalist who brings the kind of activism we associate with Pete Seeger, early Bob Dylan, and the '60s era folkies. Much of this doesn't sit well with North Carolina bluegrass audiences and Troop, an openly gay man who grew up in the South, has been booted from the stage more than once. He is indefatigable, however, and serves as an organizer when not playing music. He started the "Pickin' for Progress" web series to get the vote out in progressive rural America during the last election and his activism enabled him to meet some influential people, some of whom he writes about on his first solo album, Borrowed Time.
These videos introduced him to important mentors, like Presidente Baldemar Velasquez of the Farm Labor Organizing Committee and Dreama Caldwell, (her story in "The Rise of Dreama Caldwell") an impossibly brave Black woman who ran for county commissioner in Alamance County, North Carolina on a personal mission to reform cash bail. This work also taught Troop that true activism should last longer than the span of one terrible president. "Activism is not a thing you do just during an election cycle," Troop says. "It's a long haul orientation towards trying to envision a brighter future that is far greater than electoral politics."
After a year learning direct action from progressive organizers, he's channeling that energy into this album with direct messaging, assisted by some powerful names such as Bela Fleck, Abigail Washburn, Tim O'Brien, and Charlie Hunter. Having lived in Argentina and South America for a decade, he explored the commonalities of Argentinean music and Southern bluegrass with his band Che Apalache. So again, he weaves these influences in, drawing the rhythm of the bombo legüero into his songs like "Horizon" or "Prisionero" with the help of local Argentinean percussionist Lionel Sanders. "Sevilla" was inspired by Troop's college years in Spain, where he attended flamenco tablaos and was drawn to their polyrhythms. It's perhaps the only banjo composition that uses the flamenco bulería rhythm. Troop's roots in rural North Carolina show through too. "Red, White & Blues" pits the struggling bluegrass life against the well-to-do with humorous verses such as these: "Lord, I wish I had a nickel/For every time my car broke down/It won't pass the emissions test/Tried bribing each shop in town/And now my lungs are brown/I need an ultrasound." "Purdy Little Rainbows" is Troop's ode to fellow queers trying to get by in red state America, which he begins this way, "For all the pawnshop trash like me/The two-cent queers and pork chop queens/This is a song to celebrate the me-s and you-s" Fleck and Washburn join him for "Mercy For Migrants" with its indelible chorus "Who's gonna send for your mother/Longing for her son?/Why aren't we there for each other?/Mercy is for everyone."
The album was recorded with tricky COVID protocols in both in Durham, NC and Nashville that he co-produced with renowned producer Jason Richmond. Troop had been spending time jamming in Louisiana in 2020 with masterful fiddler Nokosee Fields so he paired him with Tim O'Brien, putting together an elite trio for three key songs on the album. Joining this trio for "Hermano Migrante," Troop's Spanish language ode to migrants, is accordionist Rolando Revilla, a member of Baldemar Velazquez's Aguila Negra band. Also joining Troop are childhood friend and powerhouse percussionist Brevan Hampden and the great jazz guitarist Charlie Hunter, all-star bassist Trey Boudreaux, organist Sam Fribush, North Carolina friend Violet Bell, and very special guests the Alamance Justice Choir on Troop's song "The Rise of Dreama Caldwell." The choir is made up of residents of Alamance County, where Dreama Caldwell ran for office in 2020.
It may sound daunting for those opposed to political bents in music, but Troop handles it well, even with a sense of humor in some places. As he says, "music with a good cause is way more fun." Troop is fast becoming a major voice in roots music not only for his musicianship, but for the passion he brings to his work. His courage is admirable.
Help Support Making a Scene
Your Support helps us pay for our server and allows us to continue to bring you the best coverage for the Indie Artists and the fans that Love them!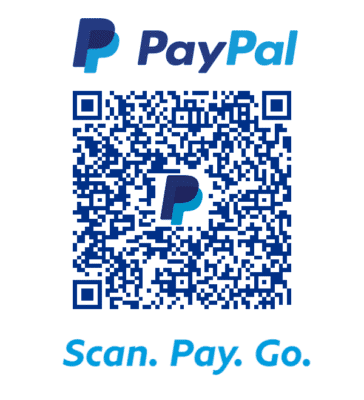 FOLLOW US ON INSTAGRAM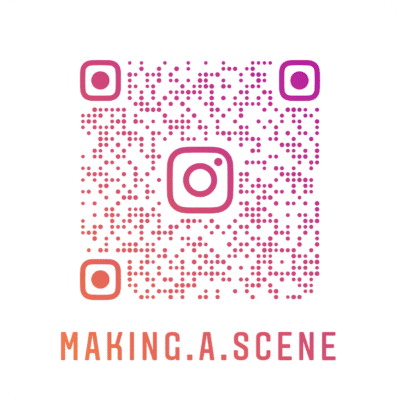 Subscribe to Our Newsletter
Find our Podcasts on these outlets