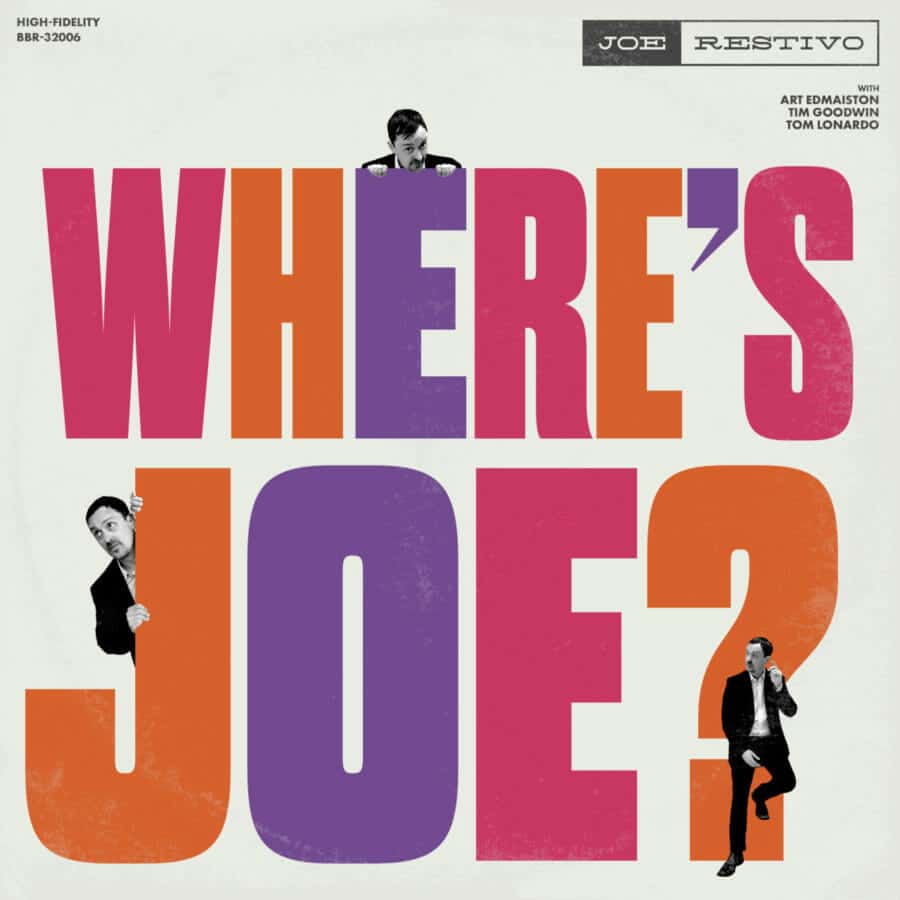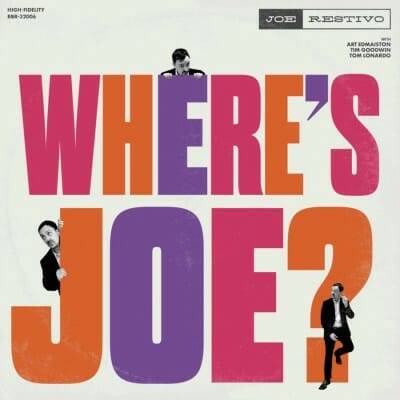 Joe Restivo
Where's Joe?
Blue Barrel Records
Joe Restivo was raised in Memphis, the son of a local mom and Brooklyn born navy veteran.  At the age of twelve he was playing guitar in punk bands, but by the time he graduated high school he was hanging out on Beale watching the legendary blues and jazz guitarist Calvin Newborn; and he became his protégé. Restivo has been a part of the Memphis scene since the 1990's. After a short time at the University of Memphis, Restivo moved to New York City. He graduated, with a degree in performance, from the Jazz and Contemporary Music Program at the New School University before returning to Memphis in 2005.
In 2006 guitarist Restivo joined organist Al Gamble (who currently plays with St. Paul & The Broken Bones), and drummer George Sluppick to form the soul-jazz combo "The City Champs"; eventually releasing three albums with them. The following year he rejoined old friend keyboardist Charlie Wood and he appears on the 2007 album "Charlie Wood and the New Memphis Underground".
Restivo started playing with the R n' B band The Bo-Keys, filling in for guitarist Skip Pitts, and he became a full time member in 2012. He appears with The Bo-Keys on 2016's "Heartaches By The Number" also featuring saxophonist Art Edmaiston; Restivo has toured the world with The Bo-Keys. Restivo also initially envisioned 2017's "The Lovelight Orchestra featuring John Nemeth" and he appears on that album with both Edmaiston and bassist Tim Goodwin.
Restivo formed the Joe Restivo 4 with a rotating cast of local players including Edmaiston; and drummer Tom Lonardo, recipient of a Lifetime Achievement Award from the Memphis Musical Heritage. He has had a weekly residency at downtown Memphis' Lafayette Music Room for the last four years.
Restivo had time to explore these covers and compose some new originals. The all-instrumental "Where's Joe" is guitarist Restivo's solo debut, featuring saxophonist Edmaiston; and a rhythm section that has worked on and off together for the last forty years, bassist Goodwin and drummer Lonardo.
The original compositions include the title track a homage to post war bop/R n' B guitarists Newborn, Tiny Grimes, Bill Jennings and Billy Butler. "Last Starlight Motel" is film noir and a, must be seen, video. "Thelma" is named after Restivo's grandmother as it reminds him of her smoking while in the kitchen. "A Few Questions" is another Restivo original; while the traditional "House of the Rising Sun" is completely re-arranged.
"Bolivar Blues" is from Thelonious Monk. "633 Knock!" written by Bill Doggett and Bill Jennings was first performed by The Bill Jennings Quartet in 1955 with Brother Jack McDuff on organ. "I Hear A Rhapsody" is a 1941 pop tune inspired by the version recorded by pianist Bill Evans and guitarist Jim Hall in 1962. "Tiny's Tempo" is from The Tiny Grimes Quintet with guitarist Grimes and saxophonist Charlie Parker recorded in 1945.  "People Make The World Go 'Round" was first recorded by the Stylistics in 1971.
Restivo is what Memphis jazz is all about as he also plays blues, and soul. He is an eclectic guitarist. This is a thoroughly enjoyable late night session.
Richard Ludmerer