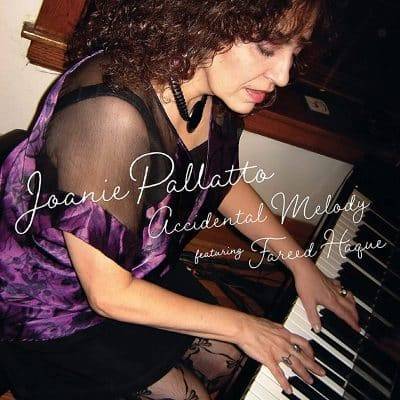 Joannie Pallatto
Accidental Melody
Southport
Readers of these pages may be familiar with Joannie Pallatto by name, if not by music, as she and her husband Bradley Parker-Sparrow are the co-owners of Southport Records, and prime movers behind the recent surge of recordings and support for ninety plus year old blues/jazz guitarist George Freeman, a Chicago institution. Maybe you didn't realize that Pallatto too is considered a Chicago institution, having been on the music scene there for 44 years. As a studio singer and independent recording and performing artist, Accidental Melody is her fourth album of all original material and, of course, it is on her own label. It's her 13th album overall but there are common threads to those on Southport, not only all original material, but all in collaboration with jazz guitarist Fareed Haque, who assembled the backing band co-produced with Pallatto, and is the co-writer on much of the material.
In a rather husky, unpretentious voice that mixes some spoken word with vocals and wordless vocals, (all of which she does on the opening "Surrender.") Pallatto either fronts a backing, mostly acoustic quartet or renders her originals in duets with either Haque or her pianist husband. There's a distinct Latin feel to much of the material due in part to Haque's guitar style but also due to percussionists Eric Hines and Juan Pastor. Also aboard is bassist John Christensen. Haque is the major instrumental force. On "Surrender" for example he plays classical, electric, and steel string guitars, some combination of which he employs on five other tracks while choosing classical or electric on the three others he plays on as there are two vocal-piano duets as well.
The title track, inspired by Eddie Palmieri, is a gentle salsa while "Apart" is a love song penned while Pallatto and her husband were almost stranded in Costa Rica before the pandemic took hold. (There are much worse places to be stranded by the way). There's a bright, celebratory tone to her vocal in "You Think You Know," written after the pandemic subsided ('Yes, we know each other once more.") She penned the standout "Shooting Star' for Haque who demonstrates his rapid picking on classical guitar, flanked by Christensen's acoustic bass solo and great support by Pastor on cajon and Hines on bongos and maracas. As Pallatto navigates the lyrics, her voice rises and falls, revealing a true command of both rhythm and dynamics along with a casual "yeah" acknowledging the strong guitar work.
The piano intro to "The Melody of You" signals an intimate vocal-piano duet, with Pallatto's affecting vocal ranging from a whisper to exuberant expression. Later we hear the other vocal-piano duet, "Sound," a totally improvised tune which she begins a capella, revealing the deep nuances of her voice. Interestingly, Sparrow's accompaniment is more percussive as he only strikes a few low register chords, allowing his partner to stretch out unencumbered. There are also two duets with Haque, "Cuckoo Clock," a metaphor of her childhood where Haque mimics the sound of it on his electric guitar; and "Lafayette," about traveling to Chicago, with the town of Lafayette representing the last leg of the journey.
"In the Middle of Life," penned solely by Pallatto, is the most overtly Latin tune on the album as Pallatto sings about being in the moment. "Keeping Track of Time" is also imbued with an array of Latin percussion but has a distinctive pop feel, likely attributable to Sparrow's influence as the co-writer. Yet, the guitar work with Haque weaving his classical guitar and electric, is among the strongest of any track. The closer, "The Lost Year," is about you know what, but more importantly encouragement to her friend, the aforementioned George Freeman, to keep persevering.
Pallatto not only writes compelling lyrics but has great respect for the lyrics. Her diction is consistently on target and while her range may seem somewhat limited, she more than compensates with her warm and unassuming approach. While this is promoted as a jazz vocal album, Haque's guitar work at times almost steals the show, so there's much to admire instrumentally as well.
Help Support Making a Scene
Your Support helps us pay for our server and allows us to continue to bring you the best coverage for the Indie Artists and the fans that Love them!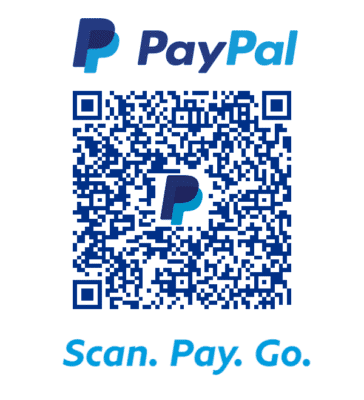 FOLLOW US ON INSTAGRAM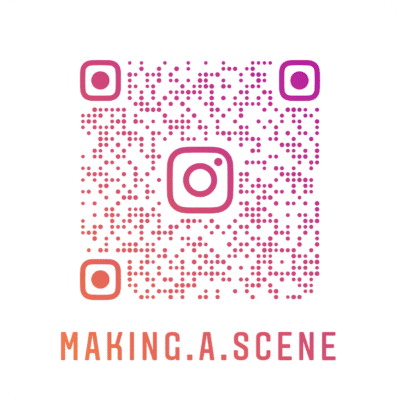 Subscribe to Our Newsletter