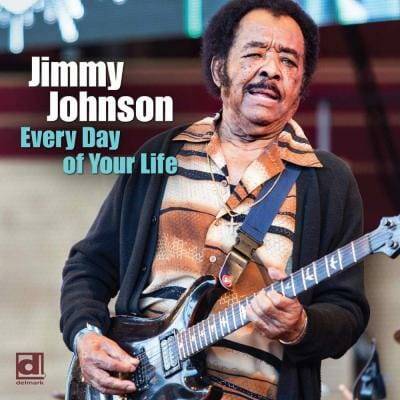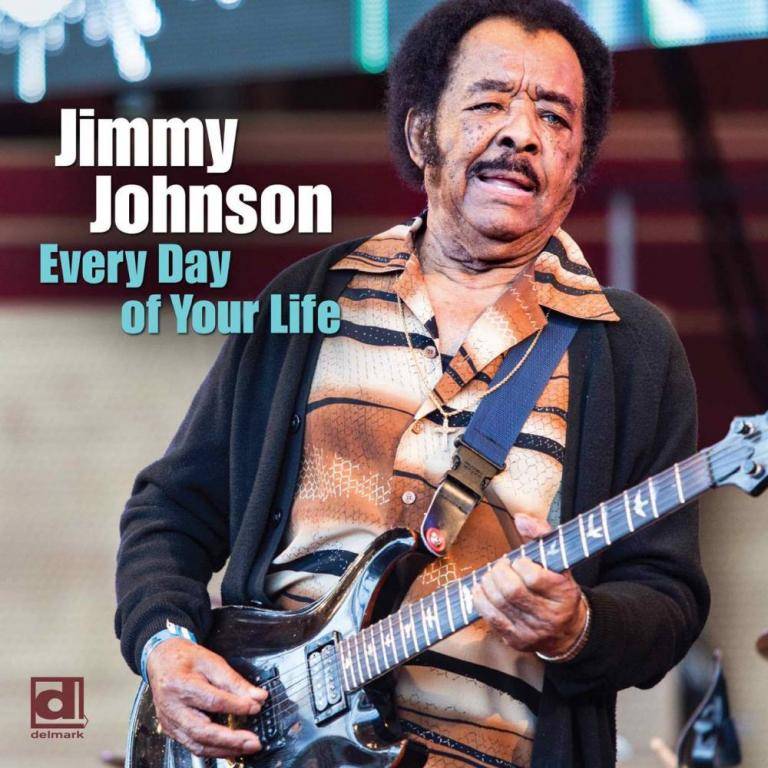 Jimmy Johnson
Every Day of Your Life
Delmark Records
Jimmy Johnson was born James Earl Thompson in Holly Springs, Mississippi in 1928. He played piano and sang gospel before moving to Chicago in 1950. He took a day job as a welder and played guitar at night. Since 1959 Johnson worked with Freddy King, Albert King, Otis Rush, Magic Sam, Otis Clay and Denise LaSalle. Johnson's early albums recorded in 1978 and 1979 included his Delmark debut "Johnson's Whacks". The R n' B styled Johnson is an eight-time Handy or Blues Music Award nominee winning that award four times.
It's been forty years since Johnson first recorded with Delmark. This is Johnson's fourteenth recording overall and fourth for the Delmark label. This is Johnson's first album in fifteen years, recorded by Steve Wagner at Chicago's Riverside Studio in March, April and July 2019.
With a band including Rico McFarland, guitar; Roosevelt Purifoy, piano and B-3; J.R. Fuller, bass; and Pooky Styx, drums; Johnson opens with his original title track featuring his vocal clarity, lead guitar and background vocalist Typhanie Monique. The same ensemble is featured on a second original "Rattlesnake" and on two covers: Percy Mayfield's "Strange Things Happening" from 1950, and B.B. King's "I Need You So Bad" first recorded in 1957.
Another session featuring Johnson with a different band includes Brother John Kattke, piano, B-3 and guitar; Curt Bley, bass; and Ernie Adams, drums. Included is my favorite, the original ska-styled "My Ring" with the help of backing singers Executive Producer Julia A. Miller and Producer Elbio Barilari; and two more originals, "Down in The Valley" and the instrumental "Better When It's Wet" with Johnson's guitar lead and Kattke on keyboards. They also cover Fenton Robinson's "Somebody Loan Me A Dime" from 1974. Johnson plays piano and sings solo on Bobby "Blue" Bland's ballad "Lead Me On" recorded in 1960; Johnson lifts our spirits with this closing performance.
This understated beauty is an album of enormous significance as we are reminded of the deep musical heritage provided by our predecessors. Jimmy Johnson ranks with the very best.
Richard Ludmerer