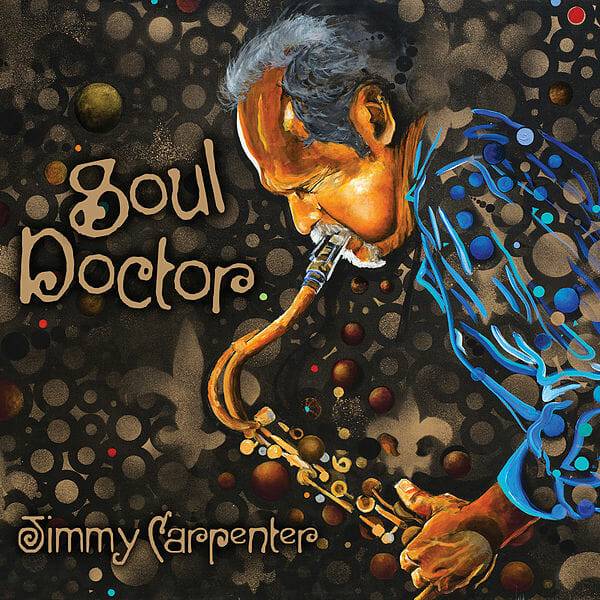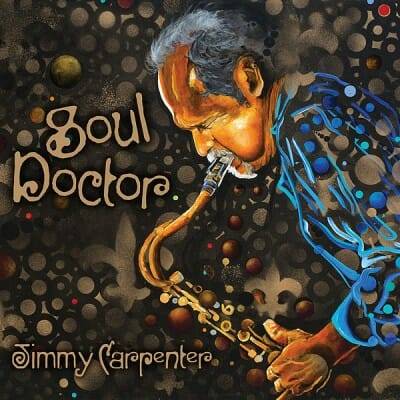 Jimmy Carpenter
Soul Doctor
Gulf Coast Records
Jimmy Carpenter began playing professionally in 1980. The saxophonist toured with both Tinsley Ellis and Jimmy Thackery. In 2004 Carpenter played on "Whiskey Store Live" with Thackery and Tab Benoit. He settled in New Orleans shortly thereafter and found work with Walter "Wolfman" Washington and Eric Lindell. Carpenter released his solo debut "Toiling in Obscurity" in 2008.  Carpenter joined Mike Zito and The Wheel and he appears on 2013's "Gone to Texas"; 2014's "Songs from the Road" and 2015's "Keep Coming Back". Carpenter  released his second solo album "Walk Away" in 2014; and followed up with 2017's "Plays The Blues". Carpenter has received four Blues Music Award nominations for Best Instrumentalist – Horn, the last nomination in 2019.
This is Carpenter's fourth studio album. The band includes Carpenter, lead vocals, saxophone and guitar; the rhythm section of Jason Langley, bass; and Cameron Tyler, drums; Red Young, keyboards; and Trevor Johnson and Chris Tofield, guitars. Guest guitarists include Nick Schnebelen and Mike Zito. The background vocalists include Carrie Stowers, Queen Aries, and Al Ek. The horn section, The Bender Brass, includes Doug Woolverton, trumpet and Mark Earley, baritone sax from Roomful of Blues.
For "Soul Doctor" Carpenter has written five new originals and co-written two more with Gulf Coast Records co-founder Guy Hale. The title track featuring the lyric "the soul doctor will save you everytime", Nick Schnebelen guests on guitar. Also written with Hale is "Wrong Turn", "I went left when I should've gone right", featuring the rhythm section of Tyler and Langley.
"When I Met You" was originally written as a country song but re-arranged and given a Memphis treatment. Carpenter is joined by the Bender Brass and background singer Carrie Stowers before taking several outstanding solos. "Wild Streak" features Young on keyboards and some nice slide guitar. "Love It So Much" features a New Orleans second line beat with Zito on guitar. The Bender Brass is featured again on this great production. "Wanna Be Right" asks the question that is the basis of most lasting relationships; "do you wanna be right or do you wanna be happy".
Also included are three selected covers. "Need Your Love So Bad" was written by Mertis John and first recorded by his younger brother Little Willie John who is also credited as co-writter. It is a perfect vehicle for soul blues saxophonist Carpenter. "One Mint Julip" was written by Rudolph Tooms and recorded by the Clovers in 1951; an instrumental version was recorded by Ray Charles ten years later. "Yeah,Man", is the albums' closer, written by Eddie Hinton, lead guitarist with The Muscle Shoals Rhythm Section, who recorded  it on his own album in 1978.
This is another excellent recording from soul blues saxophonist Jimmy Carpenter.
Richard Ludmerer