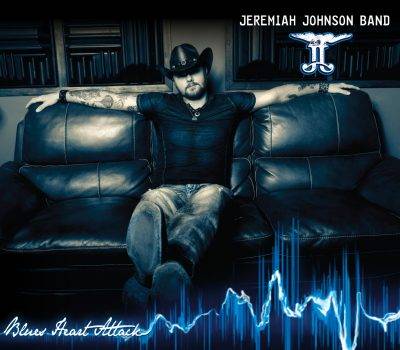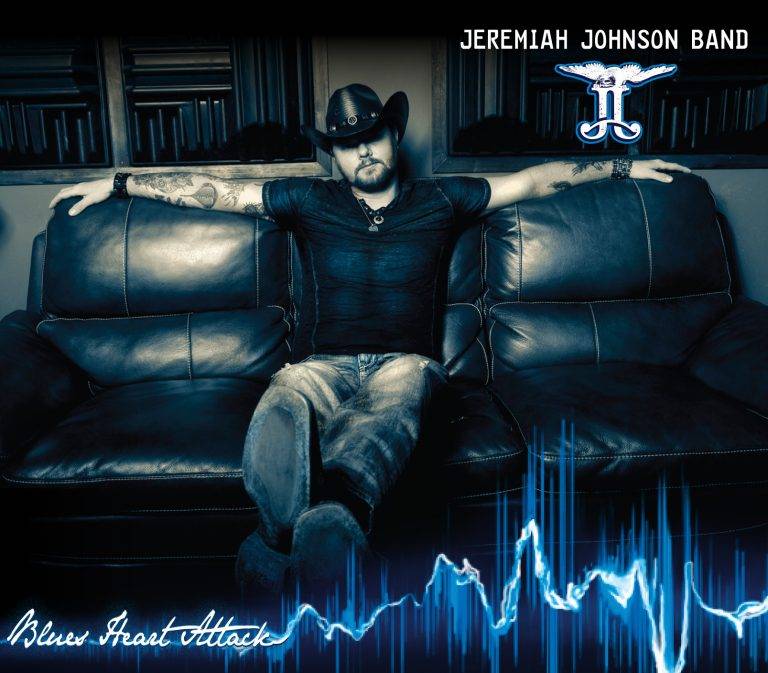 Jeremiah Johnson and his band have released a new album, Blues Heart Attack an appropriate name for this collection of 12 originals which attack with both ferocious blues and lots of heart, while Johnson on vocals and guitar, Jeff Girardier on bass and Benet Schaeffer on drums plus several other talented musicians offer up a variety of styles.
The album opens with "Mind Reader"and 'Room Full of Fools" obviously influenced by Cream-era Clapton, though "Mind Reader" also has more than a touch of Hendrix in the sound and the lyrical style ("Yeah, I've never been a mind reader/ I ain't startin' with ya'll's…")
"Flat Line" then leads the listener into traditional blues with some tasty horns adding a jazzy note. (This song provides the title "blues heart attack.") "Get in the Middle" is pure Southern rock with some exuberant instrumental breaks, a lot of fun.
"Summertime" is a sultry blues ballad made hotter by Frank Bauer's tenor sax, and Johnson's evocative guitar. "Skip That Stone" is clearly inspired by the Allman Brothers, with the steady guitar barrage and the tinkling piano like Gregg Allman's. It's a laid-back, feel-good song
"Talk Too Much" takes on a familiar topic for blues, as Johnson explains to his woman that she needs to hush sometimes. Us females have to maintain a sense of humor about these songs, but the sassy tenor sax underlying the vocals makes that easy to do. The next song , 'Sun Shine Through," is a cheerful blues shouter, with some fantastic organ work from Nathan Hershey.
"Southern Drawl" is going to warm the hearts of anybody who has one. It's more country than blues, reminiscent of the group Alabama in its warm appreciation of the simple joys of Elvis, apple pie and Southern living.
Every blues album needs a good party song, and "Everybody party" swings just right, with Johnson's cheerful vocal, that wailing sax and some happy organ underlying it all. This one will have everyone up and dancing!
"Here We Go Again" slows things down again as we approach the end, with a heartfelt, powerful ballad about starting over. Johnson then winds everything up with a hard-hitting blues-rocker, "It's Been Hard."
Johnson and the band tap into the rich tradition of blues music and Southern rock to create a perfect summer album, fun to hear and to share with friends. Grab yourself your cold drink of choice, sit yourself down in the shade or on the porch, and let the music rip!