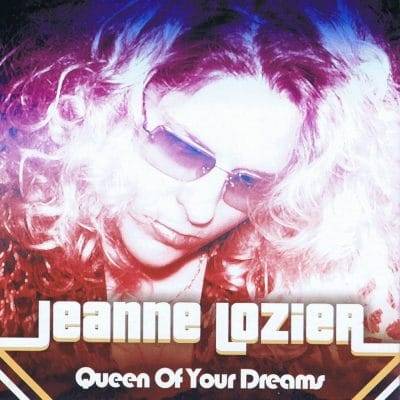 Jeanne Lozier
"Queen of Your Dreams"
The New York area is a mecca of unsigned talent. Among our undiscovered gems is Jeanne Lozier. Possessed of a unique voice and powerful determination Jeanne has succeeded where others have struggled. She has self-produced a remarkable first album "Queen of Your Dreams" which thoroughly displays her talents as a vocalist. Jeanne Lozier's voice is powerful enough so that she can growl with the best, but she always sounds like a woman.
Lozier's band on this re-issue includes some of New Jersey's homegrown legends. Songwriter Gar Francis wrote or co-wrote all the songs; three of them with Lozier. Francis also shares the guitar chores with Mark Bowers (of the Montclair New Jersey based band Lil' Bastad), James "T" Tilson and the late Bernie Brauswetter (of the band Supreme Court).
The band also includes Dan Cipriano, who not only plays saxophone but is credited as being the "horn section". Dan is most noted for his work with Wilson Pickett. Rounding out the band are Tim Lautz, piano; Melvin Davis or Ed Haddad, organ, Gary Oleyar, violin; and the late Big Nancy Swabrick (who toured with Sonny Rhodes), harp. The drums are shared by Tony Storm and Glenn Johnson.
The album starts with Gar Francis's guitar intro, then Jeanne sings, "I am the Queen of Your Dreams, I come to you in your sleep". Other highlights include Cipriano playing multiple saxes, overdubbed and sounding like a full horn section when Jeanne sings "I'm Keeping What I Got". Jeanne Lozier however saves the best for last and closes with the fantastic "Loving a Woman Like Me" which was the track that received the most airplay.
Lozier is rehearsing and gearing up for her long anticipated comeback.
Richard Ludmerer
[amazon_link asins='B000FTB7AS' template='ProductCarousel' store='maasc-20′ marketplace='US' link_id='ad640167-713f-11e7-ae70-73807f5b67bd']