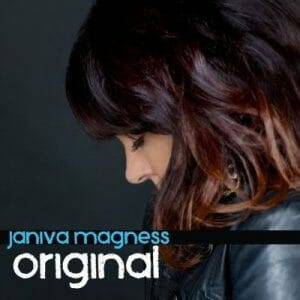 Janiva Magness
Original
Fathead Records
This is Janiva Magness's 11th album. Formerly on the Alligator Records label, her 2012 "Stronger for It" album garnered her two Blues Music Awards. Magness won the "Contemporary Female Blues Artist of the Year" for the fourth time having also won that award in 2006, 2007, and 2009. "Stronger for It" included three original songs and was the first time since 1997 that Magness had recorded an original tune. Magness was proud to win the "Song of The Year" award for "I Won't Cry".
Although Magness won the Blues Music Award for "Entertainer of The Year" in 2009 she covets the songwriting award just as much. Magness had some hard beginnings including a suicide attempt and a childhood pregnancy. She is a survivor. Her self expression has been her life line. Therefore Magness decided to name this album "Original", as it contains seven co-authored compositions. It is a mixture of roots, rock, and soul and released on her Fathead Records label.
Magness's band for this project includes guitarist Zach Zunis; Jim Alfredson, keyboards; Gary Davenport, bass; and Matt Tecu, drums. Dave Darling who produced "Stronger for It" is again producer. He is also Magness's main writing partner and co-winner of the Song of The Year award.
"Let Me Breathe" opens with the sound of a Glokenspiel played by Darling. It is the first of seven songs written by Magness; six of them with Darling. On it we get to hear Magness's two and a half octave range. Her range and vocal clarity help to highlight the emotions within. "Nobody's perfect, no body knows that more than me". Magness's experiences have caused her to become a foster care activist and an Ambassador for Foster Care Alumni of America. She bares her soul on "Twice as Strong", "Everything is Alright", "Who Am I", and "Standing".
Magness has experienced love and love lost. She explores her emotions on "I need a Man", and on "When You Were My King". "The Hard Way" wasn't written by Magness but I know she just had to include this tune from Melissa Collins. "With Love" is a duet with Dan Navarro and written by Tommy Keenan. "Badass" is from Scott Saraniero and Jennifer Levy.
All of Magness's recordings deserve recognition. When it's Blues however, they are always open to comparisons. On "Original" Magness is incomparable. She is one of a kind.
Richard Ludmerer