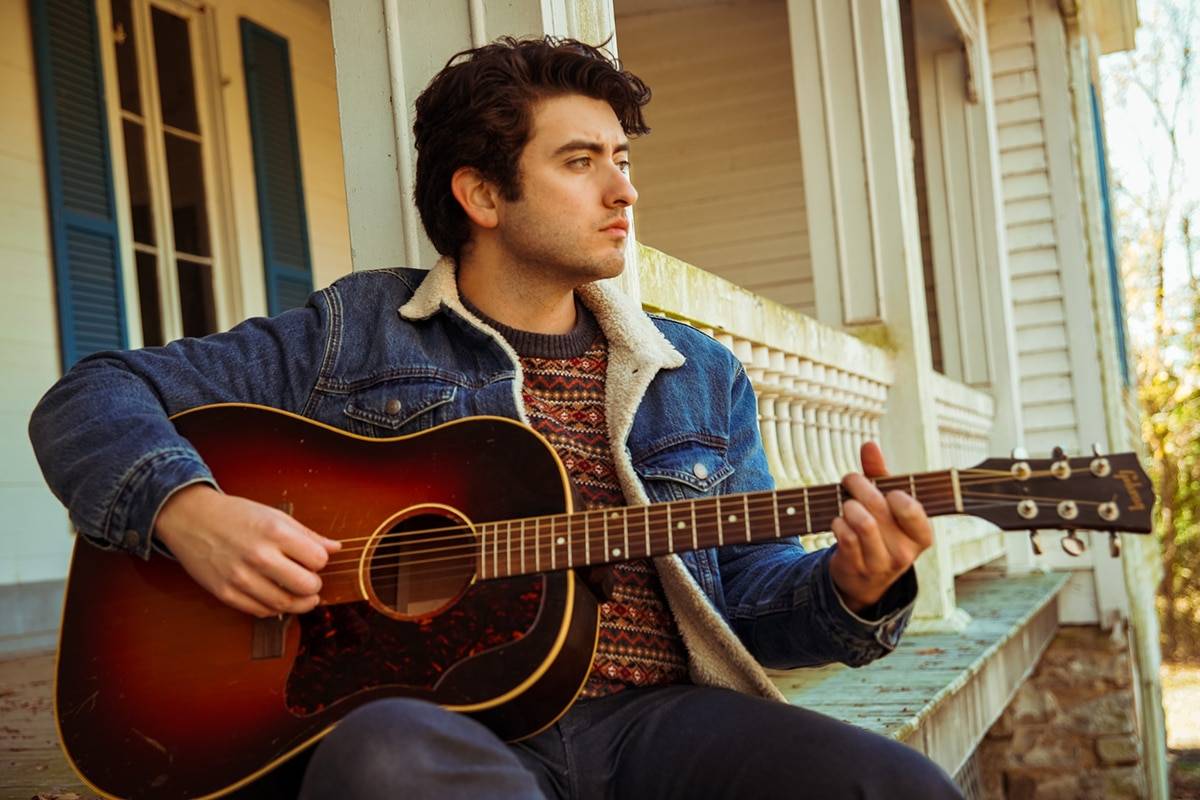 ---
---
---
---
---
---
---
---
---
---
Making a Scene Presents an Interview with Jake Ybarra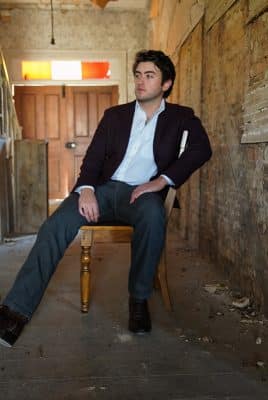 It can be hard for an artist to pinpoint when the muse first struck and launched them into a creative life. For 25-year-old Jake Ybarra, the first step on his journey came in Harlingen, Texas, where Ybarra (pronounced "e-BAR-a") was born into a musical household. With a classically trained pianist for a mother, a semi-professional horn player for a dad, and a couple of guitar-playing brothers, music was constantly in young Jake's ears.
When Ybarra was eight, the family moved to Greenville, South Carolina, and music began leaving a permanent mark.
"We grew up Southern Baptist," he explains, "so I sang in a bunch of quartets and boys choirs growing up. One was a group called Chicora Voices, and we would do recitals, sometimes with the Greenville Symphony. You learn to listen and learn what your voice can do."
But at that point Ybarra's ambitions were focused on the baseball field, not the stage. Those dreams, though, were set aside when he was 15—the perfect age to dive into music more seriously. Ybarra played in a series of rock bands in school, covering guitar-heavy artists such as Jimi Hendrix and Stevie Ray Vaughan.
However, as he moved on to college at Furman University, Jake's attention was drifting toward storytelling and creating music that bore his own signature.
"I found myself listening less to rock bands and more to lyricists," he recalls. "The first ones that really got to me were Jason Isbell's Southeastern and The Freewheeling Bob Dylan. Until then I didn't realize how sad songs could be, but they could also be beautiful at the same time. That led me to Townes Van Zandt, Guy Clark, James McMurtry, John Prine and Lucinda Williams."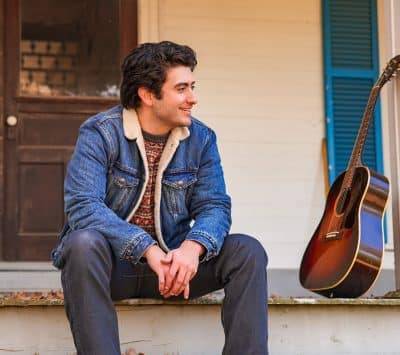 After graduating with a degree in Political Science and Government (including a legislative internship at the European Parliament in Brussels), Ybarra turned his attention to songwriting full-time. To generate interest around Greenville in 2020, he recorded what he calls his "pandemic project," the four-song EP Basement Songs, and posted it on Instagram.
It garnered enough attention to land him a management deal and an opportunity to record his breathtaking debut album, Something In The Water, with producer William Gawley and a crack band including drummer Billy Thomas, bassist Dow Tomlin, guitarist David Flint and keyboardist Dane Bryant.
The 10-track collection includes Jake's first two streaming tracks, the wistful opener "Late November" and the upcoming radio single, the guitar-driven roots-rocker "BloodFire." In addition, Ybarra paints a gallery of vivid portraits, such as the couple trapped indoors in an uneasy romance in "Long Winter," the rambunctious party guy in the rockabilly workout "A Whole Lot To Remember," the homeowner who stumbles onto a couple's century-old love letters in "No Reason Or Right," and the unsettled traveler of "Savannah's Song" who is pained by the memory of the girl he let get away. Together, they add up to an impressive display of incisive storytelling that spotlights his warm baritone.
Ybarra's evocative, emotional lyrics display a hard-won wisdom that belies an old soul in a young man's body. The characters in his stories invite comparisons not only to his songwriting heroes but also to his favorite authors such as George Saunders, Stephen Vincent Benet and Ernest Hemingway.
Armed with these heartfelt tales on Something In The Water, Jake Ybarra is bending ears and pulling on heartstrings wherever he plays. "It is very gratifying when I get on stage and I see people reacting emotionally," he says. "I know they're into the words as much as the music."
Help Support Making a Scene
Your Support helps us pay for our server and allows us to continue to bring you the best coverage for the Indie Artists and the fans that Love them!
Make a one-time donation
Make a monthly donation
Make a yearly donation
Choose an amount
Or enter a custom amount
$
---
Your contribution is appreciated.
Your contribution is appreciated.
Your contribution is appreciated.
Donate
Donate monthly
Donate yearly
You can donate directly through Paypal!
Subscribe to Our Newsletter