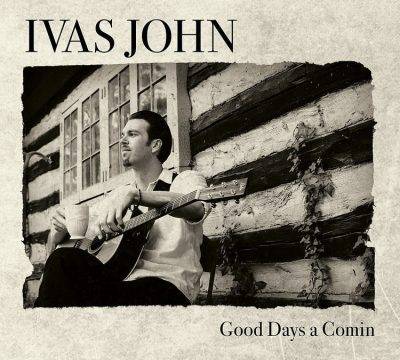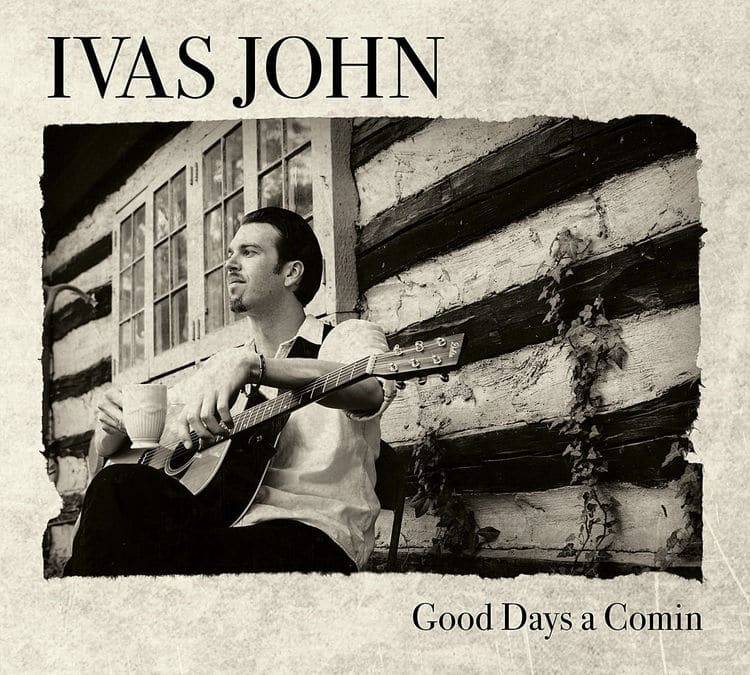 While Ivas John is new to me, Good Days a Comin' is actually his fifth. It is the first, however, to be completely acoustic. The trend to a return to acoustic music more often is a welcome one, allowing listeners to experience once again the power of this less embellished form in the hands of master players.
On this album, John is accompanied not only by his touring band of Jamie Pender on bass guitar, Shannon Meyer on guitar, and Charlie Morrill on drums, but also by husband-and-wife folk duo the Gordons, Robert Bowlin, Tim Crouch, David Davis, and Ross Sermons, who lives in Tasmania and plays stand-up bass. He and John communicated and recorded by Skype a thoroughly modern touch for what is basically a traditional roots album..Former Bill Monroe fiddle man Bowlin provides amazing fiddle here along with Tim Crouch, who also provides mandolin. Gary Gordon provides Dobro (and also produced the album.)
All of these guest musicians are older than John y at least 25 years, but his mastery of finger-picking and flat-pick guitar show him the equal of any of them, sometime stirring memories for roots music fans of the great Doc Watson or Mississippi John Hurt. His nimble vocals are never overwhelmed by the music either, allowing both the words and the melodies to shine.
The album contains 12 original songs by John, four of which he wrote with his father, Edward John, and four outstanding covers. The covers are Merle Travis' "Dark As A Dungeon," (my absolute, jaw-dropping favorite track on the album,) Tom Paxton's "Can't Help But Wonder Where I'm Bound," "Greenville Trestle High" ( James Jett ) and Allen Reynolds' "Wrong Road Again." It would be worth getting the album just for these songs but the originals are equally strong. I particularly liked ""Going Back to Arkansas," ""Keep Your Train Movin'," "Payday Boogie," and "Sunday Morning Blues," but there is not a weak song in the bunch.
The album mixes blues, folk, Western swing and bluegrass influences seamlessly. Often, John and his musicians reminded me of Asleep At the Wheel, but not so powerfully that I forgot the artist I was hearing.
Good Days a Comin' is hopefully a prophetic title for John, because he deserves many good days or giving us this excellent album.