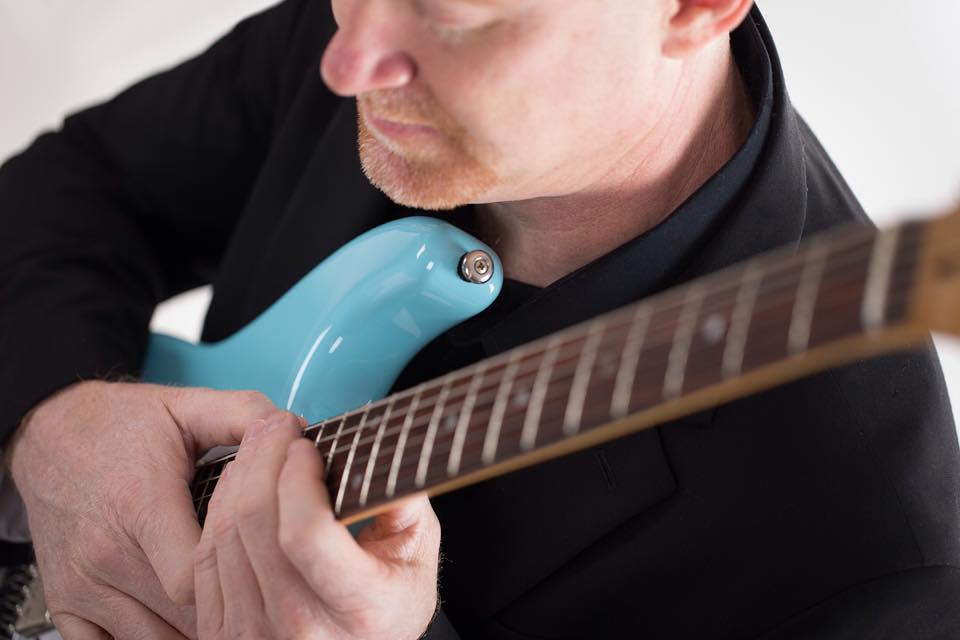 ---
---
---
---
Making a Scene Present an interview with a Pro –
B Christopher – Production Music Libraries!
Production Music Libraries
One of the best income streams for a musician can be having your music licensed for TV or movies. What many don't realize there is a huge market for "Stock" music or "Production Music Libraries" where small musical segments are available to be licensed for TV and film but also for corporate videos and internet marketing. These instrumental works can run from 90 seconds to 10 seconds and many times the same musical work is broken up into a 90, 40, 30, 15, and 10 Seconds. These musical works are available to music supervisors and editors through music production companies and they can be a great income stream for the working musician.
The Production Music Libraries get their music from musicians and producers that create, record and send these tracks to them. Getting your music into these libraries is a lot like applying for a job and every library does it a little different. Some have you submit a demo to get approved before you're able to submit music. Others allow you to setup an account and your music is reviewed before it goes into the library. Some places are completely open and you can setup an account and have your music instantly available for licensing.
Before you sign with any publisher or music library it is important to do a little research to make sure they are reputable and a good home for your music. The best place to do that research is the Music Library Report. This is a site where the musicians rate the music libraries.
B. Christopher is a successful composer in Production Music for TV, Film and Video. He has over 200,000 licensed placements on such channels as Hulu, NBC, ABC, FOX, AMC, Netflix, NFL, SyFy, A&E, Bravo, History, Hulu, CMT, MTV, History, Discovery, Animal Planet, E to name a few! In addition he now has a new CD out with is band "The B Christopher Band"!
He has agreed to talk to us about writing music for Music Production Libraries as well as his new release.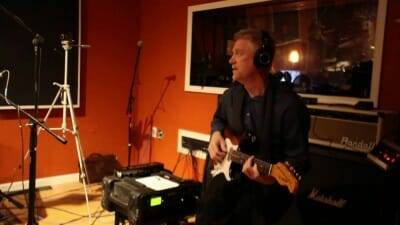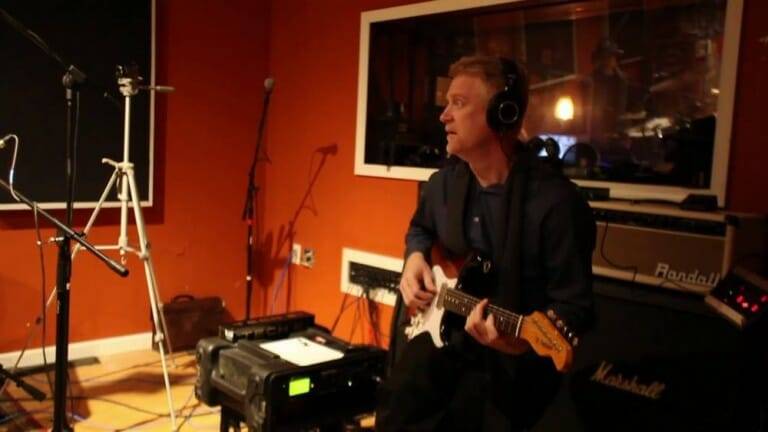 B. Christopher Bio
B. Christopher, like most composers, is not a household name. However, if you own a television, you have probably heard his music. With over 3,000 placements annually, on virtually every channel, it would be difficult not to hear his work. Like most studio musicians, his time is consumed recording. That is not to say he is a stranger to the stage.
He toured extensively throughout North America for twenty years. While on a break from the road in 2002, he was contacted by the music director of ABC's "All My Children" looking for blues music. According to Christopher, "it was just the right place at the right time." As the opportunities continued to grow in the studio, it became clear that the focus needed to move strictly to recording. Inevitably, the hundreds of sessions would evolve into
albums.
The balance between melody, technique, composition and improvisation is not an easy one to strike. But when listening to Christopher, one would think otherwise. With an innate sense of melody, his musical offerings are sure to please even the most discerning palate. It is these qualities that helped attract some of the biggest studio musicians in the business to his work. Names like Nathan East, Anton Fig, Gerald Albright, Shawn Pelton, Michael Powers, Andy Snitzer, Stu Hamm, Kenny Aronoff, Bruce Katz, and Jerry Portnoy have all lent their talents to his recordings. It's been a steady evolution from the smoky blues clubs that shaped the soul of an extraordinary player into the polished session musician we hear today.
In a world filled with talented musicians, there are a rare few that stand apart from the rest. For an artist to honestly tell their story, technical prowess is not enough. The real story is in the soul and conviction with which one tells it with. Christopher is one of the rare few that delivers the complete package.
Production Music Library Resources
A list of Some Production Music Libraries
This list is provided for research and not an endorsement
Omnimusic
Megatrax
Warner Chappell
Universal Production Music
BMG Production Music
APM Music
Alibi Music Library
Epidemic Sound
Audiomicro
GMP Music
InStyle Music
CinePhonix
Just to name a few!