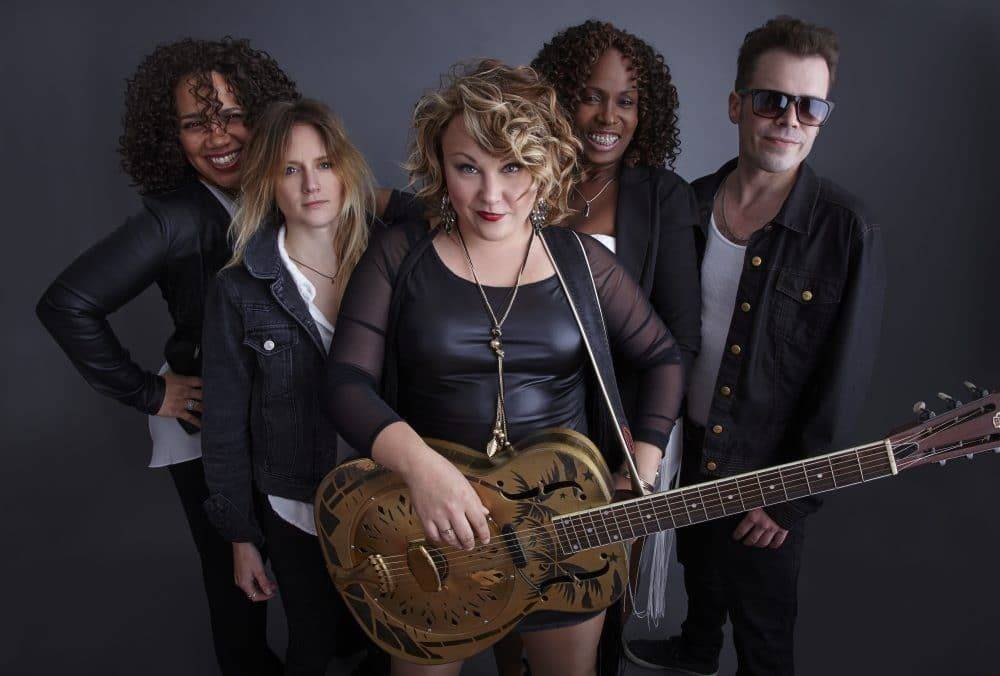 ---
---
---
---
**Five Time Maple Blues Award Nominee**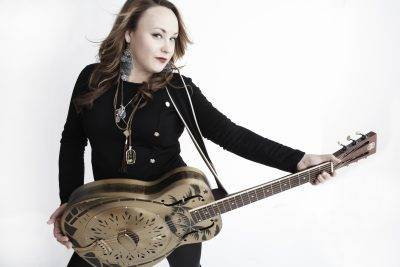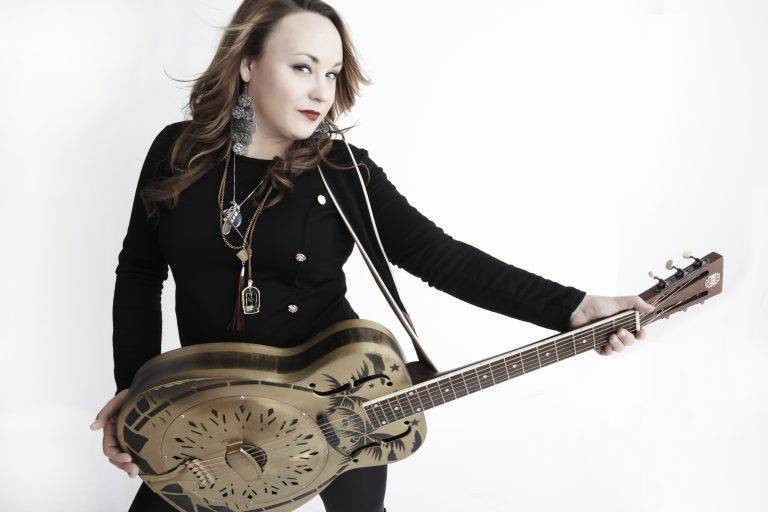 Bubbling up from the cauldron of roots Americana music, Samantha Martin is an artist of extraordinary power, gravitas and deep-seated emotion. On first listen, one is immediately struck by the awesome presence and sheer magnitude of her other worldly voice. Cigarette-ravaged and whiskey-soaked in the extreme, Martin's pipes are capable of conveying an infinite range of emotions, bringing one to tears in one instance and in the next uplifting one's soul with an empowered declaration of hope, faith and desire.Born in Edmonton, Martin first discovered the power of her voice in Grade 4 while auditioning for a role in a class production of The Sound of Music, belting out Rogers and Hammerstein's "My Favorite Things." When her music teacher got excited and brought other teachers in to see the effect of the young dynamo's pipes, Martin knew she had something special going on. A couple of years earlier, her father had bought her an acoustic guitar, getting her started by showing her a few chords and a basic boogie shuffle.
By the time she reached her early twenties, Martin had graduated through karaoke nights to fronting cover bands, putting her stamp on the classic repertoire of Janis Joplin, Led Zeppelin and Rolling Stones songs. Not surprisingly, her interest in the artists she was covering took her back to their roots where she discovered the vocal magic and spirit-laced repertoire of such giants as the Staple Singers, Otis Redding and Skip James. At the same time that Martin was delving deeper and deeper into source material, she was steadily working on her song writing chops, drawing heavily on contemporary sources such as Lucinda Williams and Wilco.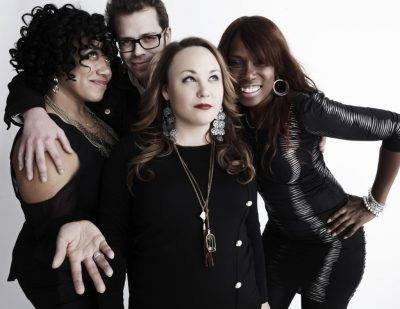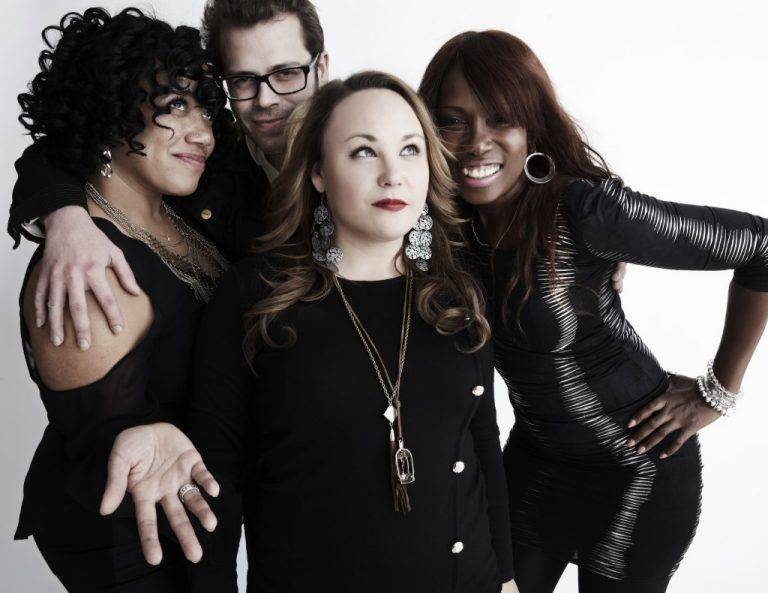 Moving to Owen Sound in 2004, Martin recorded her first EP, Fade, with the help of Tara and Trevor MacKenize of the MacKenzie Blues Band. A year later, the ebullient singer relocated to Toronto, debuting her original songs at open mic nights at C'est What while continuing to front cover bands. Producer Derek Downham, like many before and since, was transfixed by the Martin's vocal prowess and increasingly sophisticated song writing. Pairing the big-voiced singer with some of Toronto's finest session players, Downham produced Samantha Martin's first full length CD, Back Home (2008), featuring among other gems, her tribute to Janis Joplin, appropriately entitled "Pearl."
Needing her own band to perform her original material onstage, Martin borrowed the core members of Toronto's cow-punk Kensington Hillbillys, eventually morphing them into Samantha Martin and the Haggard. With the addition of gospel singers Amoy & Ciceal Levy, and Marlene O'Neill, Samantha and the Haggard recorded a superb self-titled CD in 2012. Combining powerful, gut wrenching originals such as "Dark Angel", "Six White Horses," and "Where I Went Wrong" with traditional material "You Are My Sunshine" and covers such as the Staple Singers' "This May Be the Last Time," Samantha Martin and the Haggard created a singularly unique hybrid rooted in rockabilly, gospel and soul music. Over the next two years, The Haggard gigged and played several notable festivals in southern Ontario.
In 2013 a fundamental shift occurred in the band due to a showcase that stipulated no drums or bass. Samantha brought Mikey, Amoy, and Ciceal in to interpret the songs in a vocal-driven, gospel-infused formation. It was a massive hit, and festivals across Canada wanted to hire the new line-up. Over the next two years, the group gigged constantly in southern Ontario, working the Canadian festival circuit in the summers and eventually finding their way across the ocean, performing a series of torrid gigs in Bremen, Germany as part of Women in e(motion) festival. As Martin succinctly states, "No one was doing what we were doing!"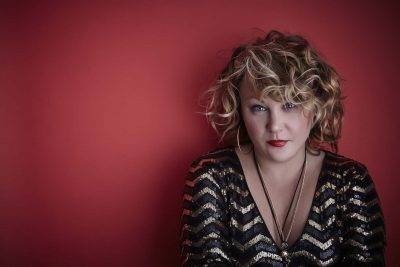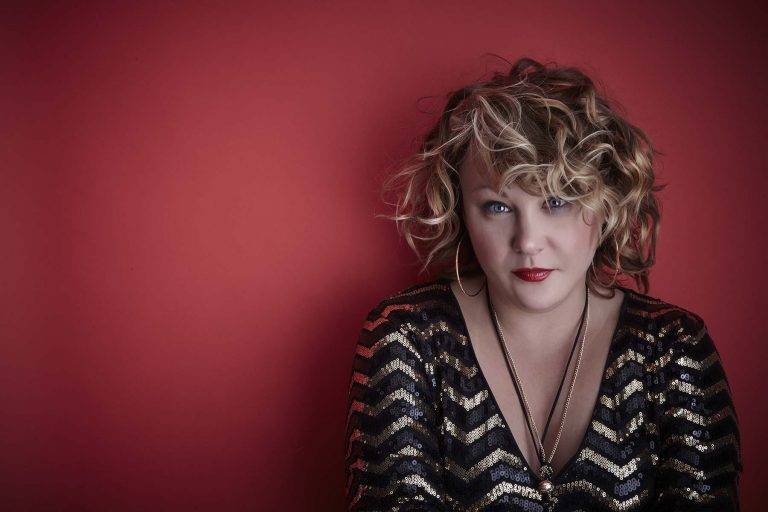 Electing to delve even deeper into the soul, gospel and r&b vein with this new formation, a live EP, Mississippi Sun, was cut in January 2014 with the band stripped down to guitarist Mikey McCallum, second guitarist and drummer Derek Downham and the Levy sisters. Out of this hybrid ensemble, in the spring of 2014 Delta Sugar emerged fully formed featuring Martin, McCallum, Sherie Marshall and Stacie Tabb. Hunkering down in the studio in September 2014 with Brooklyn-based producer Rench (of bluegrass/rap group Gangstagrass), Samantha Martin and Delta Sugar recorded the masterful, spine tingling Send the Nightingale.
Released in February 2015, the album represents a quantum leap for both Martin and her group. As a vocalist her roots lie squarely within the wellspring of powerful, strong woman's voices embodied by such forbears as Marion Williams, Mavis Staples, Etta James, Tina Turner, Bettye LaVette, Lucinda Williams and, perhaps most closely, Bonnie Bramlett. As a songwriter, she draws on black gospel and southern soul with a hint of roots country and sixties pop while her lyrics suggest an old soul with wisdom beyond her years.
While Martin is a powerhouse unto herself, Send the Nightingale is not the work of a single talent. In combination with what she likes to term her "co-vocalists," Sherie Marshall and Stacie Tabb, the vocal blend Delta Sugar produces is pure, unadulterated gospel-tinged, neuron-tingling magic where the sum is even richer than the already soul-melting parts. Add to that guitarist Mikey McCallum's Delta-inspired and mystery-inflected guitar lines and Samantha Martin and Delta Sugar emerge as one of the most powerful new artists to emerge on the roots music scene in many a year.
[amazon_link asins='B00S2287US,B007IFZU46,B00IU5AGJ2,1496139771,B00S228U78,B00S228SCK,B00S228Q7C,B00S228OL0,B00S228MMG' template='ProductCarousel' store='maasc-20′ marketplace='US' link_id='12c78691-0828-11e8-8346-592b9c146326′]