Interview with Jeffrey Halford – An American Songwriter
Website – http://www.jeffreyhalford.com
Facebook – https://www.facebook.com/jeffrey.w.halford?fref=ts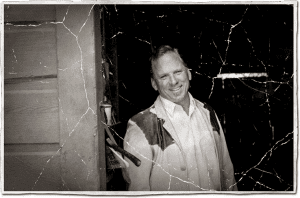 San Francisco singer/songwriter/guitarist Jeffrey Whitmore Halford was born in Dallas, Texas, and grew up in the early 1960s listening to Roger Miller on a $2 transistor radio. In 1963, the year JFK was shot, his parents, Colin and Effie Lou, headed west with their two young sons to Los Angeles in their '59 El Dorado.
By the time Halford turned 18, he had moved 10 times between LA and San Francisco—his dad in search of that proverbial better job and better life. He criss-crossed the state, living in, among others, Torrance, Berkeley, West L.A., Westchester, and San Mateo and weaned on the musical maelstrom of LA radio in the '60s and '70s. Flat broke at times and battling the bottle, Halford's parents had low points—evictions, Christmas trees crafted from fishing poles, hangers, and telephone books, and car crashes, with his mom demonstrating a propensity for totaling his dad's favorite cars—and better times, when the family listened to music and read. Surrounded by the albums of Ray Charles, Dave Brubeck, Johnny Cash, Joni Mitchell, Elvis, and Buffalo Springfield, Halford soaked up the best of American music. His mom's favorites were Dylan Thomas and Walt Whitman, while Halford's were Raymond Carver and Pablo Neruda. Books and music were the family's salvation.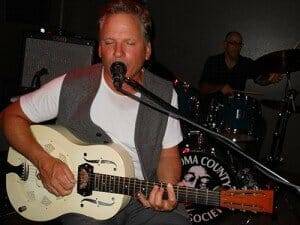 In high school, Halford ditched classes and came only to take the tests. According to school records, he had the worst attendance of any graduating student. He decided to add trouble w/the law to his resume. Then came a guitar from his dad, and things started to turn.
After high school, Halford enrolled in architecture school in San Francisco. While walking along Market Street, he watched a legendary street band—Jimmy Ventilator and Harry Spider—playing Jerry Lee Lewis, Chuck Berry, Robert Johnson, and the Ventures. Halford convinced them that he should join the band. For more than a year, he cut his guitar chops on the street, playing to crowds in Chinatown and Union Square until the police closed them down. His street gig led him to play with Oakland blues greats Sonny Lane, Mississippi Johnny Waters, and JJ Malone in clubs throughout that city. He also formed his own roots rockabilly band, "The Snappers," playing for students at U.C. Berkeley, serving as the house band at Ruthie's Inn in Berkeley, and performing with the Blasters, Chris Isaak, and the Beat Farmers. Music was Halford's salvation.
Based in San Francisco over the last 15 years, he's been touring the country with his band, the Healers. They've played shows with some of the most acclaimed artists and songwriters, including Taj Mahal, Los Lobos, Etta James, The Radiators, Robert Earl Keen, John Hammond, Augie Meyers, Dave Alvin, Guy Clark, and Chuck Prophet, among others. His newest and fifth CD, "Railbirds," is the follow-up to the critically acclaimed "Hunkpapa." His original roots rock 'n roll songs etch a uniquely American, and specifically California, landscape. The reviews for "Hunkpapa" encapsulate what makes Halford so distinctive and compelling: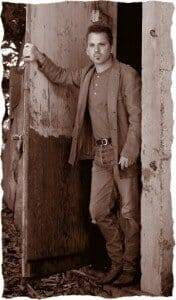 "Halford's songs can serve as sagas of America that can stand for all time."
John N. Lomax/Houston Press
"Halford is probably one of the finest slabs of roots rock and country fried blues and soul you'll hear in this or any other year. Halford is the total package: an engaging singer with razor-sharp guitar chops who writes catchy songs loaded with storied lyrics—it's almost frightening how good this guy is."
Bill Frost/Salt Lake City Weekly
"This is great rootsy rock music. Halford's slide playing is raucous, raw, and foreboding. His poetry transcends the run-of-the-mill lyrics."
No Depression Magazine
"I am here to place Jeffrey Halford up on the pedestal with such figures as John Fogerty, Randy Newman, Alejandro Escovedo, and John Prine—and Bob Dylan—in the pantheon of great American singer-songwriters."
Buddy Siegal- OC Weekly/Los Angeles
To Listen to and purchase Rainmaker by Jeffrey Halford Click Below