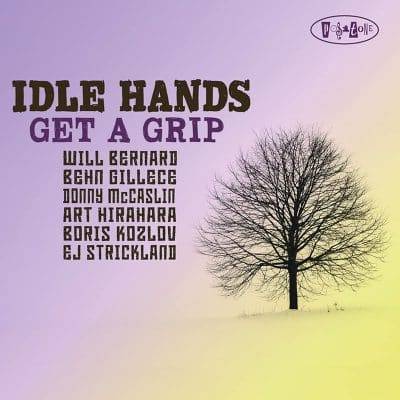 Idle Hands
Get a Grip
Posi-Tone
Jazz enthusiasts will associate the word "Idle" with Grant Green's classic album Idle Moments and indeed that's the concept behind the collective, made up of the same instrumentation on Green's record. Get a Grip is the second installment for the group of musicians who often appear as leaders or sidemen on Posi-tone label. All are composers as well making this is an explorative foray, not a matter of interpreting older material. It follows 2020's Solid Moments. This curated approach pushes the boundaries well beyond what Green envisioned. Those of you who follow the label can liken it to the collective Out to Dinner modeled on Eric Dolphy's classic Out to Lunch. Interestingly, both of those Blue Note albums came out in that label's fertile mid-sixties period. Returning from the first edition of Idle Hands are guitarist Will Bernard, vibraphonist Behn Gillece, pianist Art Hirahara, and bassist Boris Kozlov. New to the sextet are the renowned tenorist Donny McCaslin and drummer E.J. Strickland.
The collective kicks off with Gillece's up-tempo "Show of Hands," where each instrument is heard stating the theme, with spirited solos from Gillece and Hirahara. "Soho Down," from Hirahara begins as a straight-ahead swinger and blossoms into wild, free playing, led first by McCaslin, and then the composer. It reflects the kinetic activity of an urban environment with the producer, Marc Free, describing it as "It's basically like when you cross the line in Lower Manhattan, and you suddenly find yourself in another part of town." The sextet downshifts for Kozlov's title track, meant to emulate a jazz approach to a climbing wall. It has those same elements of searching for the right place to establish that first grip, and then forward progress and different paths taken through the individual solos, with Bernard the principal voice. The guitarist then unleashes his own "Tomorrow Blues," which lays down a staccato-filled, infectious groove that becomes a spirited rallying cry for the unit, with McCaslin and Hirahara digging in especially deeply while Kozlov and Strickland drive hard.
We finally reach ballad mode on the fifth track, Strickland's emotive "Presence" which features impressive arco work from Kozlov, hinting at his Russian conservatory classical training. Gillece follows with his vibes, letting the gorgeous notes resonate. McCaslin's "Memphis Redux" oozes soul from its very first opening notes and becomes the album's premiere meetup spot for he and Bernard, as they inspire each other, trading lines that get greasier as the piece unfolds and ends explosively. These two tracks couldn't possibly be more different, but the juxtaposition works really well. Gillece then challenges the group with "The Great Quarterly," which appeared on his first solo album, 2015's Mindset (Posi-Tone). The rubato romantic intro offers no clues as to the exhilarating, rapid-fire solos that follow by McCaslin, Hirahara, and the composer. Strickland shows his chops on his own mid-tempo, highly melodic "Beacon of Hope," which also has McCaslin expressing himself declaratively before the lush ensemble playing takes it out.
The lone cover is the obscure Mingus tune, "Monk, Bunk, and Vice Versa," yet another and perhaps the best example of how well these musicians can traverse the ground from straight-ahead to the outer realms effortlessly. Grounded by the bass-drum tandem, Gillece and McCaslin threaten to careen off the rails in their solos, only to be barely reined in, as the group makes way for Strickland on the eights as they bring it to an abrupt finale. That frenetic pace calls for the kind of relaxed mood provided by Bernard's enchanting "Dream of Life," which posits the composer and McCaslin in bluesy, but less gritty modes than in "Memphis Redux."
If you're looking for a bit more adventure from the typically straight-ahead Posi-Tone repertoire, you will find it here in these expressive compositions and animated playing.
Help Support Making a Scene
Your Support helps us pay for our server and allows us to continue to bring you the best coverage for the Indie Artists and the fans that Love them!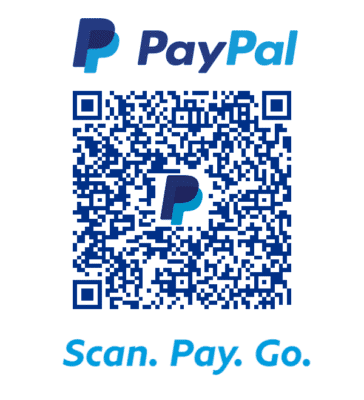 FOLLOW US ON INSTAGRAM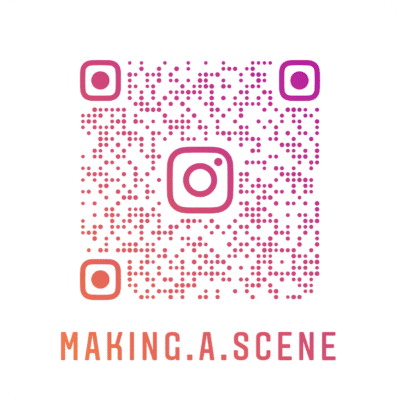 Subscribe to Our Newsletter