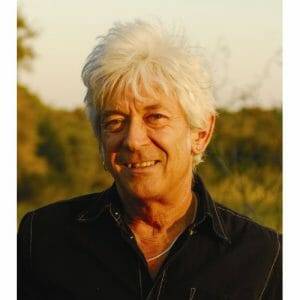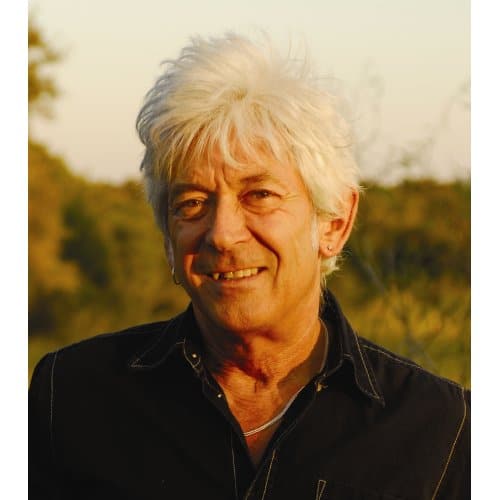 Ian McLagan R.I.P. Obit – Rod Stewart side-man focus: www.CultureFactory.fr
About ten days ago I received a list of promo CD's from the good folks at the Culture Factory label, on that list were four Rod Stewart albums each with Ian McLagan on keyboards. At the time of my request I didn't know of McLagan's stroke, nor did I know he would pass on 12/3/14 at just sixty-nine. Eerie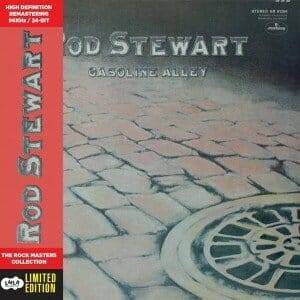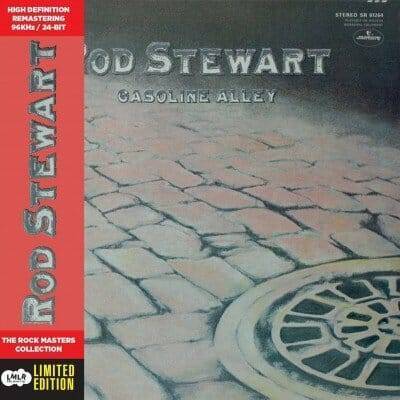 Beginnings: Born in the UK McLagan started playing piano in his teens, late in '65 he teamed with guitarist/vocalist Steve Marriott, bassist Ronnie Lane, and drummer Kenny Jones forming the Small Faces band who had a couple of UK hits, but it was the trippy "Itchycoo Park" that vaulted them onto the USA charts. Their "Ogden's Nut Gone Flake" hit number one in England. Early in '69 Marriott departed and founded Humble Pie, three months thereafter McLagan, Lane and Jones enlisted Rod Stewart and guitarist Ron Wood to form The Faces. Considerable commercial success followed: "A Nod Is as Good as a Wink…to a Blind Horse," "Ooh La La" (which hit number one), and "Coast to Coast: Overture and Beginners." But in 1975, Stewart quit, Wood joined the Rolling Stones, and the Faces broke up.
For this Ian McLagan tribute, (and because I just received) "The Rod Stewart Album," "Gasoline Alley," "Every Picture Tells a Story," and "Never a Dull Moment" (all credited to Rod Stewart, and not The Faces) I will focus on these four landmark recordings. They also were bluesy, roots-based and steeped with American R&B Soul.
1969: "The Rod Stewart Album." With their departure from the Jeff Beck Group; Rod Stewart and Ron Wood went into the studio to record. Wood played powerful bottleneck guitar, Stewart's talents were demonstrated on self-penned material, and of course his unique vocals. The only exceptions were a pumping "Street Fighting Man," a gorgeous reading of Mike D'Abo's "Handbags And Gladrags" and Ewan MacColl's "Dirty Old Town." Stewart's own material exhibited Rod's storytelling lyrics on his "Blind Prayer," and with progressive-rock flirtations "I Wouldn't Ever Change A Thing" featuring Keith Emerson's frantic organ playing.
1970: With "Gasoline Alley" members of The Faces and Rod Stewart made their breakout hit album. The marriage of bottleneck guitar and mandolin, barrelhouse piano, and Rod's raspy voice initiated an immediately recognizable expression that remained with him throughout the seventies. This time Stewart included tunes by Dylan ("Only A Hobo"), Bobby Womack ("It's All Over Now"), and Elton John ("Country Comforts") for his follow-up. "You're My Girl (I Don't Want To Discuss It)" is a piece of rock & roll that could easily be a Faces number as Ron Wood, Ronnie Lane, and Kenny Jones back him up here. "Gasoline Alley" decorates an important picture that positively persisted onto at least two more groundbreaking Rod Stewart solo recordings.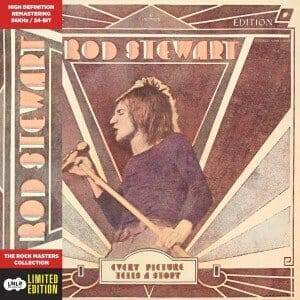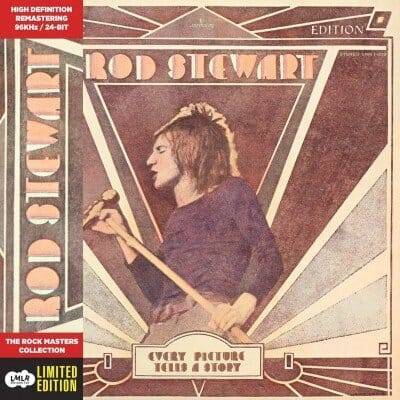 1971: "Every Picture Tells a Story," is a mix of resilient original songs and cover tunes that exemplifies Stewart's growth as a prominent force. Stewart utilizes his regular band (The Faces) to deliver natural backing as (almost) every track shines with power and a definitive sheen. Stewart's reading of the Temptations' "(I Know I'm) Losing You" added new boundaries to the Motown classic. "Maggie May" is a standout – even though AM radio beat it to repetitive and relentless death. "Mandolin Wind" and Tim Hardin's stunning "Reason To Believe" also enhanced this definitive recording. Through it all Stewart's soulful singing defines a new voice for decades to follow in the lengthy career of Rod Stewart. Though I would argue this era was easily his apex that unfortunately was never eclipsed again.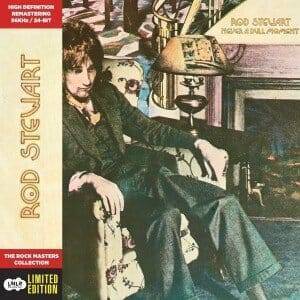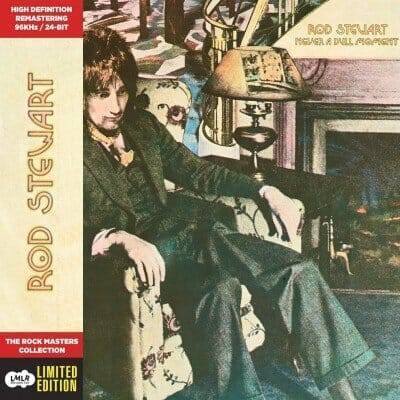 1972: "Never a Dull Moment." Mixes boisterous rock & roll shaken with triple shots of soul, especially when covering Sam Cooke's "Twistin' the Night Away," and Etta James' "I'd Rather Go Blind." Other standouts include a ballsy "Angel" that was originally authored by Hendrix', and Dylan's "Mama You Been On My Mind." "True Blue" moves along at a pleasant clip but explodes with a rush. In the end "Never a Dull Moment" doesn't compare with the mightier "Every Picture Tells a Story" nor with the downhome fundamentals of "Gasoline Alley" which is my personal favorite of these four. That being said "Never a Dull Moment" was Stewart's final classic album of the seventies, and some might say his last true to his roots recording.
Towards the late seventies McLagan appeared on the Stones "Some Girls" and also performed live with Mick, Keith, Charlie and company. McLagan delivered his first solo "Troublemaker" in '79 followed by his "Bump In the Night" in 1980, neither caught the ears of many and didn't sell well even though the critics offered encouraging reviews. McLagan went on to work as a sideman for many of the best in the business; Bob Dylan, Jackson Browne, Joe Cocker, Bonnie Raitt, Bruce Springsteen, Melissa Etheridge and more. McLagan relocated to Austin, TX in 2000 and released additional solo efforts including this years "United States" for the Yep Roc label, presumably his farewell.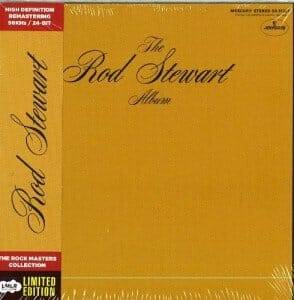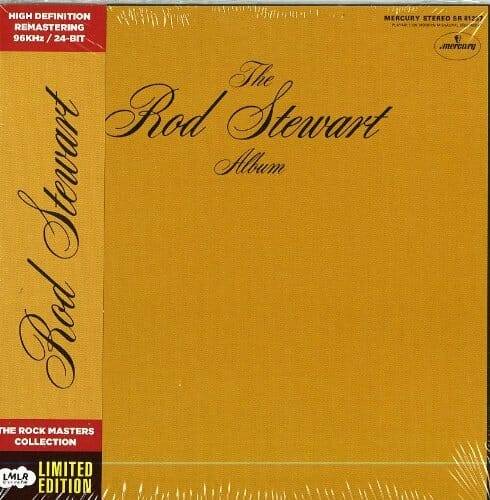 Over the last fifteen years I was fortunate to interview McLagan several times. Ian was always a very upbeat and happy soul who always brought his A-game knowledge and good humor to our conversations. He was proud to talk about how the futuristic "Itchycoo Park" – the first recording that utilized far-out phase shift sounds that were later incorporated by countless acid-rock bands. In fact he was the consummate optimist about his past as well as his present projects. The last time we spoke he was looking forward to a Faces reunion, along with a new album and full blown tour. Ian truly wanted The Faces to regroup. But amidst his smiles and upbeat demeanor, the rock world can be a tough road as McLagan's dream (as he said) "to have another run with The Faces" never materialized, and that's a shame. But undoubtedly; McLagan was one of the most active classic rock keyboard players of our time, and left his indelible mark recording and touring with the crème de la crème of rock and roll hierarchy. McLagan also resides as a member of the Rock and Roll Hall of Fame. In summary, McLagan's career was very impressive; his legacy was/is substantial.
For fifteen years Bob Putignano has been pivotal at WFDU with his Sounds of Blue radio show (Mon. & Wed. 9am-1pm) www.SoundsofBlue.com – Previously a senior contributing editor at Blues Revue, Blueswax, and Goldmine magazines, currently the Music Editor for the Yonkers Tribune www.YonkersTribune.com – www.MakingAScene.org & www.wfdu.fm/Whats-Happening/Bob's Music Reviews/bobs music reviews/ Bob was the 2003 recipient of the "Keeping the Blues Alive" award (given by the Blues Foundation in Memphis) for his achievements in radio broadcasting.
Putignano can be contacted at: bob8003@yahoo.com
Bob Putignano: www.SoundsofBlue.com Wed. & Fri. 9am-1pm: https://WFDU.fm Now celebrating 15 + years on the air in the NYC area Music Editor: www.yonkerstribune.com, www.makingascene.org & wfdu.fm/Whats-Happening/Bob's Music Reviews/bobs music reviews/