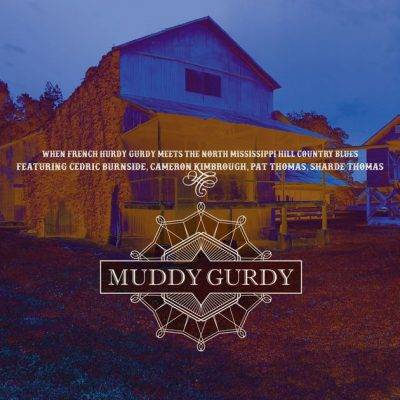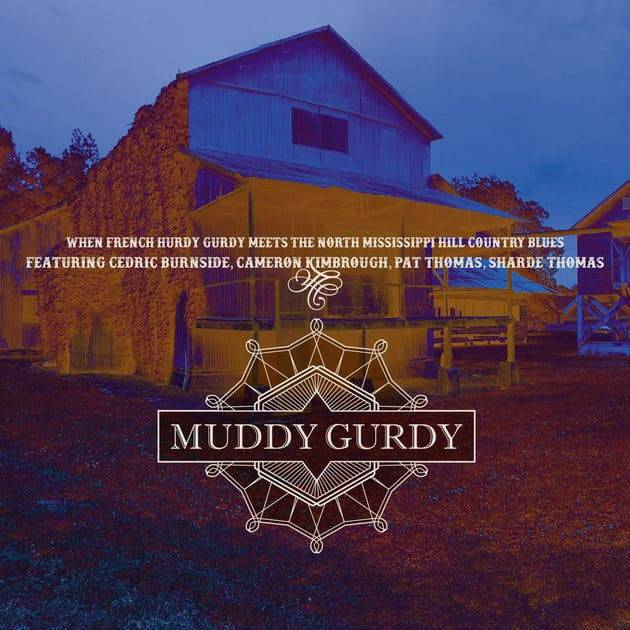 Hypnotic Wheels Trio and Various Artists
Muddy Gurdy
VizzTone
This is one of the most interesting collaborations of blues we have heard in some time. A trio of French musicians – Tia Goutteble (guitar, voice), Gilles Chabenat (Hurdy-Gurdy – a traditional French instrument), and Marc Glomeau (percussion) call themselves the Hypnotic Wheels Trio. Their music draws its inspiration from traditional French music and North Mississippi Hill Country Blues. In some respects, it's like the efforts of groups like Tinariwen from Mali – marrying their native music with American blues. In this case the Hurdy-Gurdy is used as a second guitar. This is the first time that music from these two cultures have combined. So, to make this, their second album, even more authentic, the trio travelled to Mississippi and collaborated with some of the major local artists.
Without recording studios or top shelf technology, field engineer Pierre Bianchi captured these sessions with an 8 microphone preamp and a computer. The recordings took place on front porches, back porches, and historic landmarks in Mississippi. With no gimmicks the sound is not only authentic but especially engaging as you can hear train whistles and highway traffic on occasion.
One year of work was necessary to sort out all of the details of traveling in the United States and getting familiar with the countryside of North Mississippi. The results were: four tunes with Cedric Burnside (vocal, acoustic guitar) at Sherman Cooper's in Como, three with Sharde Thomas (fife, vocals) under the front porch of Moon Hollow Farm in Como, two with Cameron Kimbrough (guitar, vocals) at the same location, and two with Pat Thomas (guitar, vocals) at the Highway 61 Museum in Leland. The trio themselves perform three tracks on their own at Dockery Farms in Cleveland (2) and at B.B. King's Club Ebony in Indianola.
Burnside, Shade Thomas, Kimbrough, and Pat Thomas are all descendants of their prestigious elders (RL Burnside, Otha Turner, Junior Kimbrough, James Son Thomas). None of the four approach the project with a "take charge" mentality. Instead, they give humble, passionate performances, immersing themselves in the music. And, these musicians certainly passed on that North Mississippi Hill County feel to the trio. Listen to Cedric Burnside leading "See My Jumper Hanging on the Line" or Sharde Thomas leading "Glory" and then catch the trio doing Mississippi Fred's "Shake 'Em On Down." No doubt, they got it.
[amazon_link asins='B0788XRYKQ,B077W64BBG,B077W2NKWX,B077VZVQJ9,B077VYFL5J,B077VY9PWF,B077VY9717,B077VWZH9S,B077VWP7K8′ template='ProductCarousel' store='maasc-20′ marketplace='US' link_id='12f029ea-02b7-11e8-8d52-b36153c5747f']