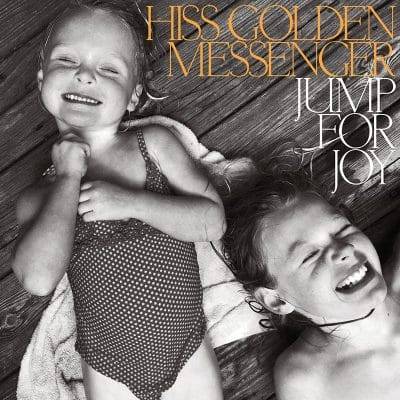 Hiss Golden Messenger
Jump for Joy
Merge
Jump for Joy is the tenth album for the North Carolina-based Hiss Golden Messenger (HGM), led by frontman and singer-songwriter M.C. Taylor. The band first hit the scene in 2009 and have been consistent since, delivering their trademark mix of folk, pop, and modern-day cosmic country. Over the course of these ten records the band has traversed just about every imaginable mood and emotion, and, as the title suggests, set forth with an uplifting one on this round. That's understandable as 2021's Quietly Blowing It, was written during the pandemic while this effort follows a year of high energy touring. Also note that we covered 2019's Terms of Surrender on these pages.
Interestingly the band does not record in their home state of North Carolina this time, choosing instead to hole up at the Sonic Ranch, 40 miles outside of El Paso and the favorite spot for many blues albums from Catfood Records, among others.  Lest you be confused, HGM has little or anything to do with blues, but the location rang a bell. The core band is comprised of Taylor on guitars and vocals, Alex Bingham on bass, various keyboards and vocals; Chris Boermer on guitars and synth, drummer and vocalist Nick Falk, and Sam Fribush on just about every conceivable keyboard along with vocals. Esteemed guests include the likes of Amy Helm and Aoife O'Donovan on harmonies.  They have somehow compressed `14 songs into a mere 40 minutes. Okay, two are essentially interludes but you get the idea; only one is over four minutes and just barely at that.
Maybe it's because this writer has been listening to The Band and Robbie Robertson solo albums lately, but there's a purely coincidental sonic similarity in some of these tracks such as the opener "20 Years and a Nickel." On the other hand, the pulsating "I Saw the New Day in the World" seems to be the perfect song for Taylor's description of what he was aiming for in the album – "Dancing at the end of time. Laughing in the face of catastrophe." The mid-tempo, steady grooving "Shinbone" builds on this vibe with its opening lines "Woke up this morning/My God, I felt happy -what a strange sensation," as it was written after Taylor emerged from a lengthy bout of depression. The tune is an ode to exploration and taking a few gambles, hoping for the best. "Little Pink Church" is a mysterious interlude that leads us into the piano driven ballad "Jesus Is Bored," narrated from the point of view of a 16-year-old who blames our divisive, muddied current state on Jesus" boredom. Consequently, he offers this plea, "Please give me something to life me up out of this darkness/Something to light my way/I want to be good enough."
The pounding lead single "Nu-Grape" takes its name from a sugary grape soda found mostly in the Southeast and has an interesting theme about people's quests to build something permanent, when in fact very little is everlasting. The futility of such quests are captured in the final lines of the catchy chorus, "I'm just a nail in the house of the universe/Drinking Nu-Grape/With a five dollar bill."  A variation on this theme is the choogling, raucous "Feeling Eternal." The title track follows a similar track as "I Saw the New Day in the World," namely dancing in the midst of an apocalypse as there's nothing better to do. Impressive keyboard work and some tasteful saxophone from Matt Douglas color this one.
Standout "The Wondering" has Fruit Bats' Eric D. Johnson joining Taylor on vocals while the lively keyboards emit a joyous backdrop for yet another interesting theme, prompted by Taylor's friend Anais Mitchell who posed the question of what people missed most from their childhood. Taylor's answer – the wondering, the not knowing about things – is compressed into five verses with this chorus – "I'm still here/Just can't quit wondering/With my back to the wondering."
Maybe it's those hints of clavinet and Garth Hudson-like keyboards that imbue "California King" that transports me again to those Band-like sounds. (if were to write this two or three weeks from now, maybe my mind would be freer). We reach calmer territory, as if relaxing at day's end with a serious ode to comradery and acceptance in another piano ballad, "My Old Friends."  HGM closes with stomping, resonating guitar driven "Sunset on the Faders" – "Had to see it with my own eyes/The light was too bright/I thought I'd go blind/I'm just a human trying to survive."
There are enough provocative lyrics and infectious hooks to keep this one on repeat for several rounds. One of our most vital roots bands, Hiss Golden Messenger, has clearly delivered one of their best.
Help Support Making a Scene
Your Support helps us pay for our server and allows us to continue to bring you the best coverage for the Indie Artists and the fans that Love them!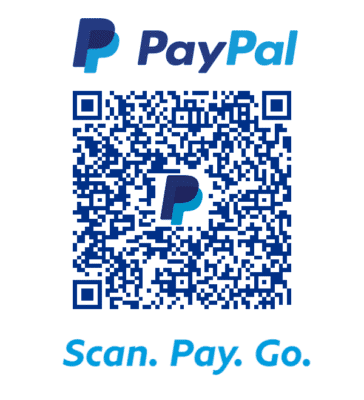 FOLLOW US ON INSTAGRAM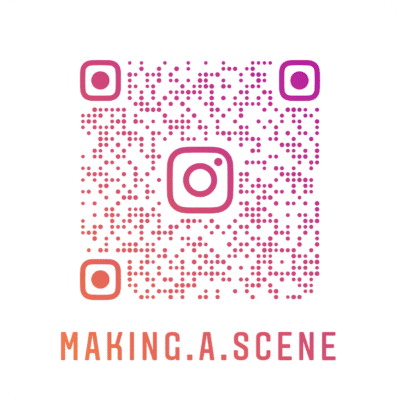 Subscribe to Our Newsletter