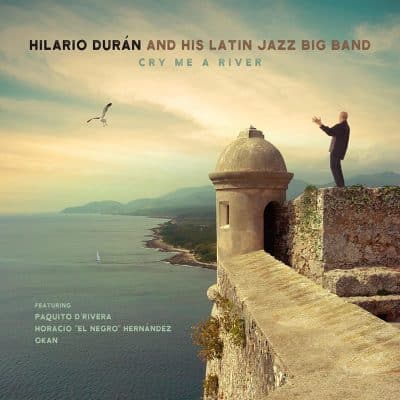 Hilario Duran and His Latin Jazz Big Band
Cry Me a River
Alma
The Cuban Canadian composer and pianist Hilario Duran delivers his first big band project in 17 years with Cry Me a River. He leads a 19-piece ensemble and features special guests Paquito D' Rivera, Horacio "El Negro" Hernandez, and the Toronto-based duo OKAN.  We covered Duran's 2022 Front Street Duets with fellow Cuban David Virelles, but the JUNO Award winner has not led a large ensemble on record since 2006's Encuentro en la Habana. Yet, this is not the first time he's had a big band play his charts since then, having done four radio broadcasts with the WDR Big Band in Kohn, Germany. Duran has also benefited from terrific mentorship along the way, having played in Arturo Sandoval's band and before that as musical director for Chucho Valdes.
The power of his genre-bending music is immediate on the first of nine compositions, "Paca por Juanito," as the brass enters shortly after his piano intro, swelling to bristling Afro-Caribbean rhythms, a bluesy electric guitar solo, and tight ensemble horn charts. The music is a tribute to guitarist, composer, and bandleader Juanito Marquez, a leading Cuban musician and conductor of Orquesta de la Radio y Television in the '60s. "Mambo y Tumbao" follows as the massive band and percolating percussion frame Duran's sweeping piano in another nod mostly to tradition, in this case Bebo Valdes, who invented the 'batanga" rhythm, and the bandleader Perez Prado. The gutsy trombone solo drips with emotion, leading to more inspiring runs on the ivories. The colorful harmonies and melodic hooks make his music colorful, dynamic, and somewhat unpredictable as he taps into sounds beyond those typically associated with this music.
The gorgeous mid-tempo ballad "Claudia" that dates to the leader's time with Valdes, features the signature alto saxophone sound of Paquito D' Rivera as the principal soloist.  Bassist Marc Rogers takes the stout intro for "I Remember Mingus," a tribute to the great composer, bassist, and bandleader who, incidentally, had some of his most notable concerts in Toronto. Duran blends jazz with his Cuban flourishes. His piano accents here are devastating. One can envision his hands striking the keys in a downward motion that extends for three feet. The band, in turn, especially toward the end, goes into frenzied mode.  The title track features the roof rattling vocals and stunning violin of Elizabeth Rodriguez of OKAN. She solos in the Cuban tradition but then improvises to the strains of the orchestra and in a call and response exchange with the flutist.
The uber tempo of Dizzy Gillespie's "A Night in Tunisia" is another feature for D' Rivera's soaring alto while "Fantasia Impromptu" blends jazz with classical nodding to Chopin and as a vehicle for D-Rivera's clarinet. "Wild Blues" is a feature for the unbridled kinetic energy of drummer Horacio "El Negro" Hernandez. "Esperando de Carroza (Waiting for the Float) taps into tradition, with the orchestra at its majestic, celebratory heights.
There are no power shortages with Duran and his big band. Rarely will you find a large ensemble as consistently kinetic and explosive.
Personnel
Piano – Hilario Duran
Alto Sax, clarinet – Paquito D'Rivera
Vocals, violin – Elizabeth Rodriguez (OKAN)
BG vocals – Everisto Machado (OKAN)
Drums – Horacio "El Negro" Hernandez
Bass – Roberto Occhipinti, Roberto Riveron, Marc Rogers
Guitar – Luis Mario Ochos
Congas, Percussion – Jorge Luis Torres "Papioso"
Congas – Magdelys Savigne
Trumpet – Alexis Baro, Kevin Turcotte, Alexander Brown, Brian Okane
Alto Sax – Colleen Allen (+flute), Andy Ballantyne (+clarinet, alto flute), Luis Deniz
Tenor Sax, Clarinet – Jeff King, Kelly Jefferson
Baritone Sax, Bass Clarinet – Pol Coussee
Trombone – Christian Overton, Karl Silveira, Rob Somerville
Bass Trombone – Peter Hysen
Help Support Making a Scene
Your Support helps us pay for our server and allows us to continue to bring you the best coverage for the Indie Artists and the fans that Love them!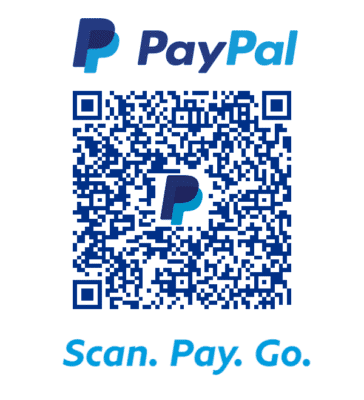 FOLLOW US ON INSTAGRAM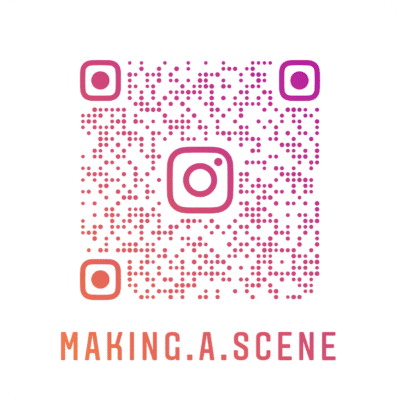 Subscribe to Our Newsletter