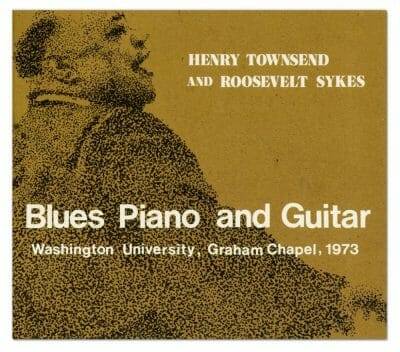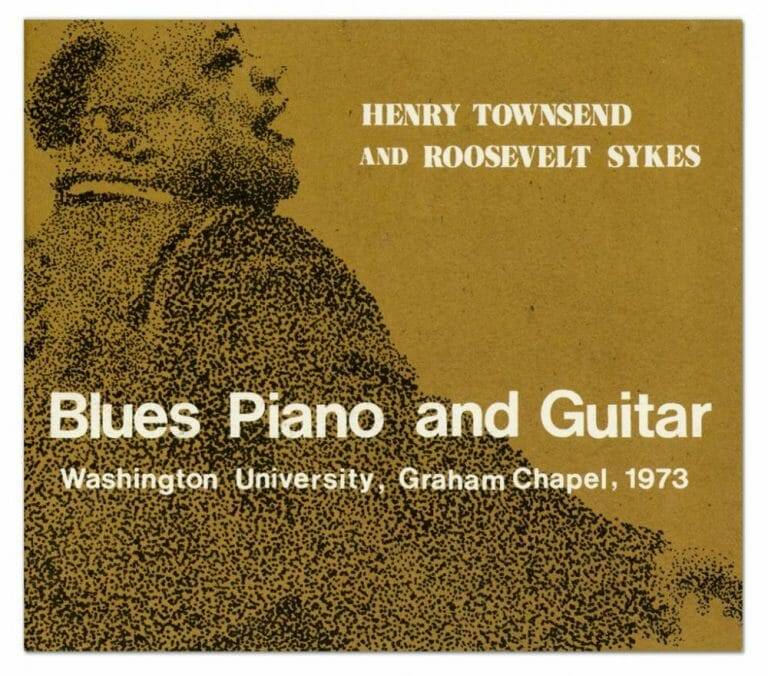 Henry Townsend and Roosevelt Sykes
Blues Piano and Guitar: Washington University 1973
Omnivore Recordings
Roosevelt Sykes spent his formidable years in his home state of Arkansas and in St. Louis. Sykes learned the rudiments of the keyboard on his grandfather's organ. When he would return home to visit relatives in West Helena he would be intoxicated by learning from older pianists; and about the tales of logging camps, after hour road houses and gambling dens they talked about. When he returned to St. Louis in the mid-1920's Sykes began performing in local clubs and at private events. That's where he met vocalist Walter Davis and his guitarist Henry "Mule" Townsend. Townsend wanted to learn some piano and he and Sykes became fast friends.
In 1929 Townsend, now well known in St. Louis, was recording for the Columbia label. Between 1930 and 1933 Townsend, Davis and Sykes, went to Louisville and Chicago where they cut "sides" for both Paramount and Victor. Townsend went on to record with Big Joe Williams and Robert Nighthawk, and won the National Heritage Award from the National Endowment for the Arts in 1987.
At the same time Sykes was becoming known nationally with his classic hit "44 Blues". Then almost overnight he was recording for multiple labels under different names. Back in St. Louis, in 1934, Sykes recorded his classic hits "Driving Wheel", "Night Time Is The Right Time" and "Dirty Mother For You". Sykes moved to Chicago in 1941, where he stayed until 1954, to became the most prolific blues pianist of all time.
In 1973 these two friends re-united for this concert at Washington University. During the course of the evening guitarist Townsend and barrelhouse pianist Sykes each performed solo, before backing one another. Both artists create a special intimacy while performing.
Sykes performs "Night Time Is The Right Time", "Driving Wheel", "Boot That Thing", "Thanks But No Thanks" and "Ride That Boogie". The hometown audience is sophisticated and its fun to hear them react to the bawdier tunes; especially his "Dirty Mother For You" with the lyric "Squeeze me, baby. Don't let me fall, I got to put this mule, to jumpin' in yo' stall, He gon' be a kickin' muther fer you, don't ya know? Gon' be a jumpin' muther fer you, An I wouldn't tell a-you no lie".
The audio on the two-disc recording featuring thirty tracks is surprisingly fine. This is a true collector's item and easily "The Historic Album of The Year".
Richard Ludmerer