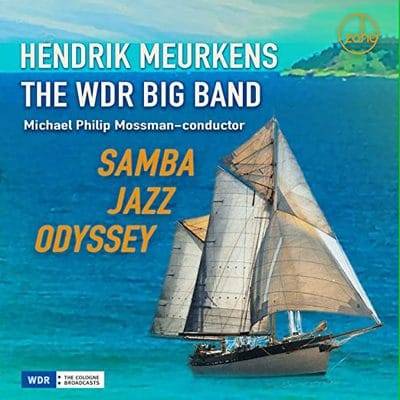 Hendrik Meurkens and the WDR Big Band
Samba Jazz Odyssey
Zoho
Pairing the smallest instrument, a harmonica as the featured lead with a 17-piece big band is paradoxical to begin with. Throw in the notion that the harmonicist, the practically iconic Henrik Meurkens delivers his Latin jazz compositions, a genre that rarely features the instrument, and thus we have a relatively unique recording – Samba Jazz Odyssey. It's been a lifelong dream of Muerkens, as it would be for most jazz artists, to record with the Cologne, Germany based WDR Big Band. To boot, Grammy-nominated arranger Michael Philip Mossman conducts these nine compositions, seven of which are Muerkens originals, and Grammy-winning producer Kabir Sehgal provides the liner notes.
The composition titles alone suggest a world journey and cities such as Jakarta and Prague may seem out of place when one may be expecting the usual South American or Caribbean locales, but Muerkens has performed his compositions in many places, thus honoring them. For example. The opening "A Night in Jakarta" (maybe a play on the iconic "A Night In Tunisia"?) nods to the Java Jazz Festival held in that city where Muerkens and his Samba Jazz Quarter have played many times. Joining the leader on solos are Paul Heller (tenor saxophone) and Raphael Klemm (trombone). "Prague in March" is one of Muerkens' most recorded songs, with the Brazilian trumpeter Claudio Roditi among those who have done so. This arrangement is by Carlos Franzetti. Meurkens composed the piece before he immigrated to the U.S., a year before the Berlin Wall fell. Meurkens has long been fascinated with the city and he along with trombonist Ludwig Nuss convey that in their highly expressive solos.
Having Manhattan in the title is not nearly as surprising as the city has a vibrant samba jazz scene. The leader first recorded "Manhattan Samba" on his album Poema Brasileiro (Concord, 1996). The tune goes through many sections, twists and turns, led by flutist Pascal Bartoszak's soaring solo and the leader's own bright, bluesy and melodic turn. The WDR BB supplies plenty of kinetic energy here, reflecting the "buzz" which is indeed downtown NYC. Similarly, "Sambatropolis" is an ode to the samba jazz scene in NYC. Although previously recorded with English and Portuguese lyrics, this one leans toward animated jazz as Muerkens trades dazzling lines with alto saxophonist Johan Horlen. The remaining geographic inspired tune, another that seems a bit odd for a samba outing, is "Mountain Drive," named after a car ride from Denver to Aspen. Here Muerkens' melodic skills are on full display as he conveys the natural beauty of the setting, joined by trumpeter Andi Haderer.
Mossman is the composer of "You Again," beginning with drum hits and morphing into a steady groove with terrific harmonies, it's a challenging piece for the band to navigate and would be such for practically any other harmonicist than Muerkens whose solo is deftly breathtaking. This reads as a wide-open jam session with several stepping up to meet the bar set by the leader, all playing with remarkable verve and swing. They are Jens Neufang (baritone sax), Andy Hunter (trombone), Mattis Cederberg (bass trombone), Hans Dekker (drums), Paul Shigihara (guitar), and Rob Bryen (trumpet).
Muerkens toasts one of the legends of Latin Jazz, the saxophonist and clarinetist Paquito D'Rivera in "Bolero Para Paquito," making his harmonica almost sound like a woodwind in his solo while pianist Billy Test takes his own shining turn. The standout original "Samba Tonto" appears for the first time here. This another ridiculously difficult piece – a samba in seven with a bridge that undulates between 2/4 and 3/8. Yet, these musicians welcome these kinds of challenges, handling the rhythm changes easily while crafting lush harmonies, especially among the woodwinds. Guitarist Shigihara gives it a soulful, contemporary feel. The album ends with the well-known "Choro" from A.C. Jobim (this is a samba album after all). Mossman's brilliant arrangement and interpretation take the oft-covered tune into fresh territory with solos from Test, Nuss, Ruud Breuls (trumpet), and of course Muerkens gets the final say.
We've called out all members of the WDR Big Band except saxophonists Olivier Peters, trumpeter Wim Both, and bassist John Goldsby. Yet, Mossman found space for 14 of the 17 band members to solo.
This is triumph of major proportions. It's uplifting, colorful, and superbly executed at every juncture.
Help Support Making a Scene
Your Support helps us pay for our server and allows us to continue to bring you the best coverage for the Indie Artists and the fans that Love them!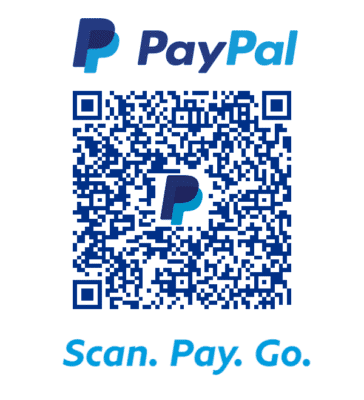 FOLLOW US ON INSTAGRAM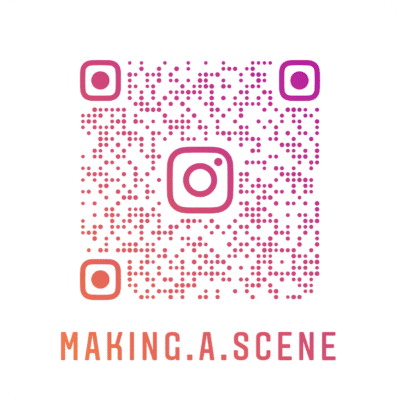 Subscribe to Our Newsletter