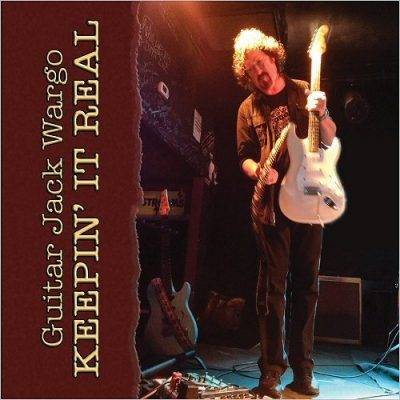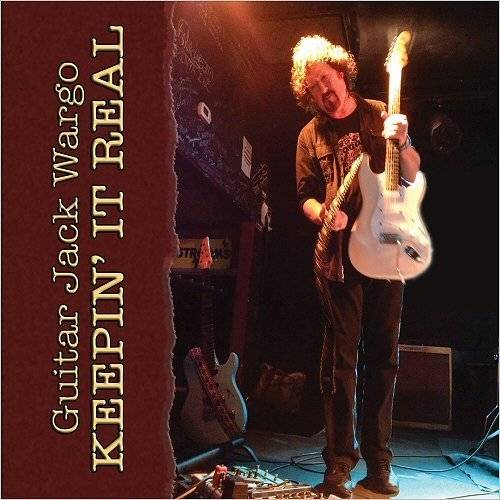 Guitar Jack Wargo
Keepin' It Real
Independent
Guitar Jack Wargo has toured with Screamin' Jay Hawkins, Hank Ballard, Billy Preston and Solomon Burke. He has also recorded with Preston, Ray Charles and others. His solo debut was "Guitar Jack Losin' Hand" recorded in 2000. He has also "Recorded Live at B.B. Kings" and opened for Chris Cain, Arthur Adams, Eric Burdon and Finis Tasby. In 2007 Wargo released his third recording "Private Tears".
The band on "Keepin' It Real" includes Guitar Jack Wargo, guitar and vocals; Arlan Oscar Shierbaum, keyboards; Matt Bragg, bass; Edoardo Tancredi, drums; and vocalist AD Beal. Additional guest vocalists and musicians appear throughout the recording.
Guitar Jack Wargo has written ten new songs, co-written one, and covers another. The opener "You Don't Feel the Same" is a classic blues. Mike Finnigan plays organ. Rick Reed is on bass and Edoardo Tancredi on drums. Finnigan also appears on "Only-est One" with a string arrangement by Erik Griggs; and again on "Blues Holiday". Wargo's guitar sometimes reminds me of Eric Clapton.
Shierbaum plays keyboards on most of the other tracks with Matt Bragg on bass. AD Beal shares the vocal on "Power of Love"; on the funky title track; on "Shipwrecked"; and on "Sending Out a Message". My favorite track is the topical "Inventory Blues" with Beal singing lead.
"No Stranger" was written with Mike "Hurricane" Hoover who also plays harmonica; also featured are the Sweet Inspirations singing the background vocal and percussionist Walfredo Reyes, Jr.
"Nobody But You" includes Jimmy Powers, harmonica and recording engineer George Landress on keyboards.
"Going Down The Road Feelin' Bad" also known as "Lonesome Road Blues" is a traditional song recorded by everyone from Woody Guthrie and Bill Monroe to The Grateful Dead and Canned Heat. Featured is Guitar Jack on slide and his younger brother Ed Wargo on flute.
Guitar Jack Wargo is a great guitarist, a soulful vocalist and a capable producer. This is a thoroughly enjoyable recording.
Richard Ludmerer
[amazon_link asins='B078KJYRSY,B078KFJC4F,B078KQ5V22,B078KWV1DC,B078KSF3G9,B078KQRSJ9,B078KPRJ1F,B078KPF1DW,B078KJZ2QD' template='ProductCarousel' store='maasc-20′ marketplace='US' link_id='2577b579-3927-11e8-8ef6-bbebc31afab2′]