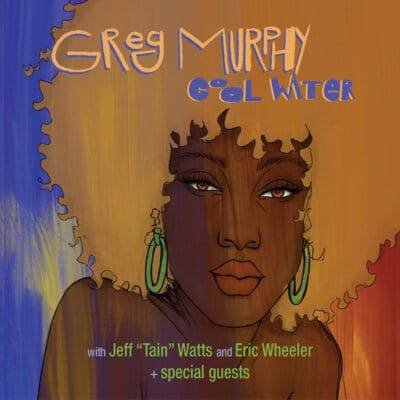 Greg Murphy
Cool Water
Whaling City Sound
Master keyboardist and composer Greg Murphy delivers a very inspirational project, Cool Water, based on his trip to Africa. "The inspiration for the concept of the album and title track, 'Enkare Nairobi,' (which means 'cool water' in Maasai and refers to the Nairobi River which flows through the Kenyan capital) came from a dream," Murphy recalls, "and was a direct connection to my trip to Kenya in March of 2019." Murphy woke up after dreaming a melody and sang it into his phone's recorder and wrote it out that day. Months later, when he was putting the song together, he watched the video he recorded of the Maasai women singing their greeting song when he visited their village. The video made him realize that there was a melodic and rhythmic connection between the two. He then lowered the key of the song a half-step and added some harmonies. Ultimately, after discussing it with producer Neal Weiss, they added the actual Maassai audio into the song.
While "Enkare Nairobi" is the centerpiece, the rest of the session also pulsates with unrelenting, infectious energy. Coltrane and McCoy Tyner fans will revel in Murphy's opening, animated trio rendered "Chim Cher-ee," with his bandmates, Jeff "Tain" Watts on drums and Eric Wheeler on bass. He the segues into a daring take on Steely Dan's "Green Earrings," featuring Ku-umba Frank Lacy on vocals and fellow keyboard master David Kikoski who adds keyboards and synths. Both guests appear on other tracks as well. "My Life" features vocalist Kaïssa Doumbe Moulongo joining Lacy. "Theme for Ronnie" reverts to the trio taking an up-tempo ride with the leader dancing all over the piano, before making room for the rhythm mates to have their say both in conversation and alone.
"Friendship" is another workout featuring both Murphy and startling synth work from Kikoski along with vibist Bill Ware. Murphy says this about his keyboard partner, "When Dave recorded the solos for 'Green Earrings' and 'Friendship,' if he didn't nail something on the first take, he'd do multiple takes until he was satisfied, going back and forth to the piano, rewriting the chords so they made more sense to him, etc. …" "Free Fur Nina" is a quieter acoustic trio piece, again with stellar acoustic bass work from Wheeler as Murphy and Watts play freely. That sets the stage for the title track, beginning with the voices of the Maasai women and guest T.K. Blue on flute. Kaïssa Doumbe Moulongo takes the lead vocal, with Murphy explaining, "I asked her to translate the greeting song into her native language of Duala, (Cameroon) and sing along with 'Tain's' drum solo towards the end. She added a West African vibe to the song, which connected to the original melody from East Africa." As beautiful as those contributions are, Murphy's piano shines brightest throughout.
Yes, there is a standard as the trio sails with a lush, delicate nine-minute rendition of "Body and Soul" before making an interesting soul segue to the Isley Brothers' "Coolin' Me Out" that features Lacy on trombone and vocals, with another ace keyboardist Marc Cary helping Murphy on synths. The trio then engages in a rather surprising cover of Wayne Shorter's "Lost," which proves to be a showcase for Wheeler's lyrical bass excursion. Murphy shows he can play in the percussive modal style of McCoy Tyner on the exciting "Cuttin' Trane's Corners" which leads to the rousing soul-funk closer "You Decide" with Kaissa and Lacy returning on vocals as Murphy delivers scintillating spots on both synths and piano. The tune fades out rather abruptly in yet another surprise as it seemed the band was building toward a boisterous climax.
This highly enlivened, riveting date never fails to produce unexpected turns and has plenty of spirited, exhilarating moments.
Find our Podcasts on these outlets
Help Support Making a Scene
Your Support helps us pay for our server and allows us to continue to bring you the best coverage for the Indie Artists and the fans that Love them!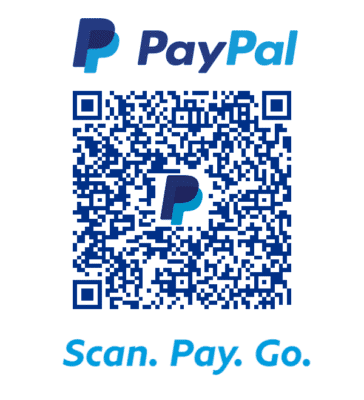 FOLLOW US ON INSTAGRAM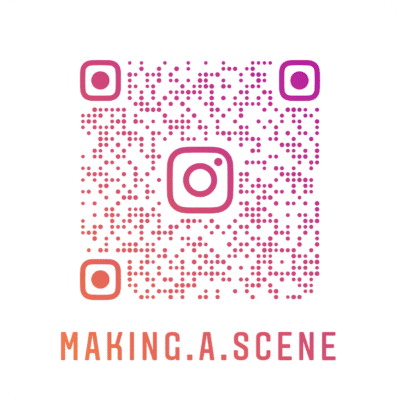 Subscribe to Our Newsletter