By Adam Signore
Godsmack, still rocking heavy!
Godsmack, is that a new album or are you just glad to see me? Recently got to see the Godsmack – Shinedown tour and man was it amazing.
More on the show in a sec…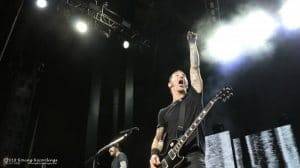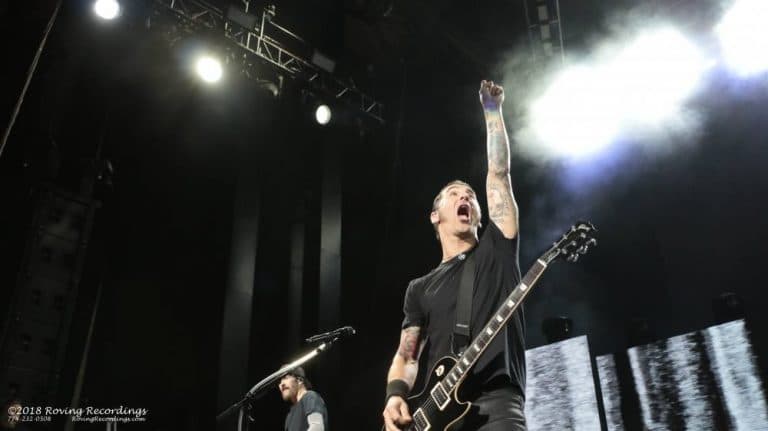 A little about Godsmack & I 🙂
So let me say that being from Boston I was a huge fan from the second the first tune dropped. That was 1998 and Godsmack was a welcome change from the music at the time, for me anyways.
Godsmack, Awake, Faceless, IV all amazing albums put out between 1998 & 2006. Honesty moment here. After that for many reasons I drifted away from following Godsmack. In 2014, almost a decade later though I got myself a signed copy of 1000HP and boom, they were back in my attention with tunes like 1000HP, FML & Generation Day.
So Naturally when the next album dropped, "When Legends Rise" I was right there. Tunes like Unforgettable… oh man as good as it always was. These guys are kickin a**!

So about the Godsmack show
Got to see them at the XFinity Center in Mansfield, MA an absolutely amazing outdoor covered amphitheater style venue. The sound was perfection.
The show started off with a set from Red Sun Rising, who I had yet to see and they put on a great show. Will definitely be looking into them more. Shinedown did a killer set with showmanship and effects off the charts. They have a new album out "Attention Attention" and while you're out getting Godsmack's latest get this one too. Hats off to Brent Smith from Shinedown who personally got down and shook each photographers hand in the pit. Class act.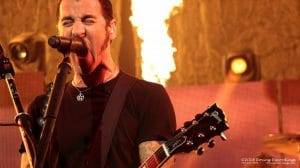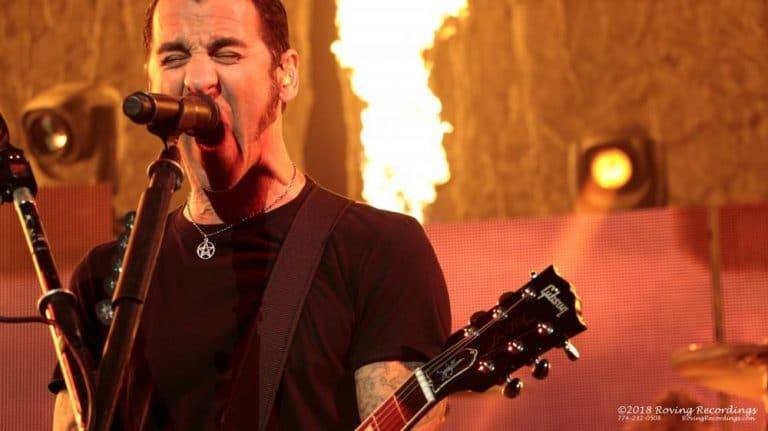 Ok, so these four guys come on stage and from the first note it is thunderous perfection. Pyrotechnics off the charts but that wasn't there for fill in. For part of the show Godsmack turned stage effects, house lites, stage lights all off and the arena was lit by nothing more than cell phone flashlight. I mean I could shoot without having to adjust camera settings. The vibe was monster.
The selection of tunes was just right so any fan with varying knowledge of the band could come in and really enjoy the show. But honestly they are so good that even if you don't know any of the tunes you'll dig the whole show from the first beat.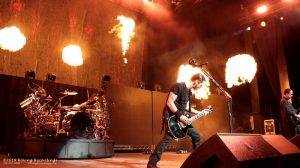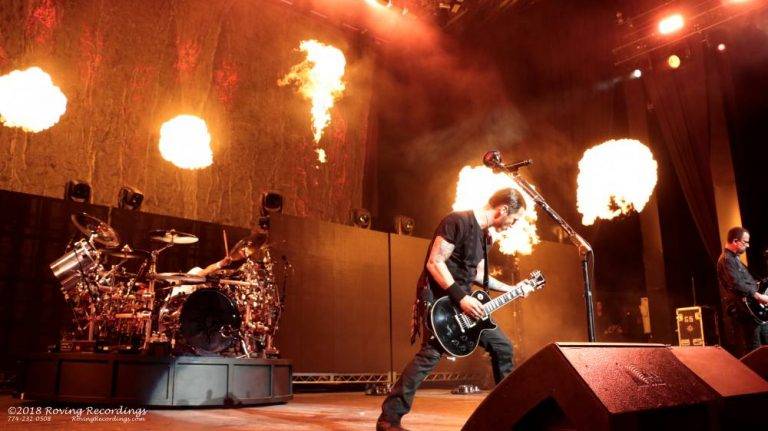 Sully was really engaging the audience and that also built a great vibe for the night. Lots of jokes, hometown Boston pumping going on. They started off the night with the title
track of the new album "When Legends Rise" and through the show played bulletproof, Someday & Say My Name. All killer tracks off the new album.
Title track off of 1000HP which is a great tune that chronicles the struggle of a band finally "making it". Dig it MahDudez! "Crying Like a bitch" from the album Oracle. Love this tune the ultimate Godsmack Heavy Metal tune. The classic tune Voodoo was done so sweetly that I don't think I ever enjoyed the tune more.
They performed "Batalla De Los Tambores" where Sully and Shannon Larkin are playing in movable drum kits that float around the stage while they go head to head. The absolutely most amazing drum solo I have seen and they paid homage during by breaking in to parts of Led Zeppelin, Queen & Rush.
And who would have thought you'd see an Elton John tune at this show but yes, yes you would. Saturday Night's Alright for Fighting was awesome and it was cool to see Sully on keys.
They finished the night with I Stand Alone and the crowd interaction was off the charts!
All in all, if heavy metal is your thing then you really need to buy this music and see this band!
[amazon_link asins='B079V2GT86,B000ZJ7KX6,B003IYRBRU,B003IYL9BY,B0736LLH8Q,B007Z540X6,B00M25ZFBU,B079V1DX87,B06XPY4JQ2′ template='ProductCarousel' store='maasc-20′ marketplace='US' link_id='8bd7aa60-aa5c-11e8-b151-1355c27709b7′]
[amazon_link asins='B07B1PDTYY,B013D1K88Q,B001AXME2S,B007JCP8FE,B001230SK6,B00122V658,B07B1QQD34,B004X0Y9N2,B004ZK0UVU' template='ProductCarousel' store='maasc-20′ marketplace='US' link_id='06875448-aa5e-11e8-87ee-ed6f8c0a0b88′]