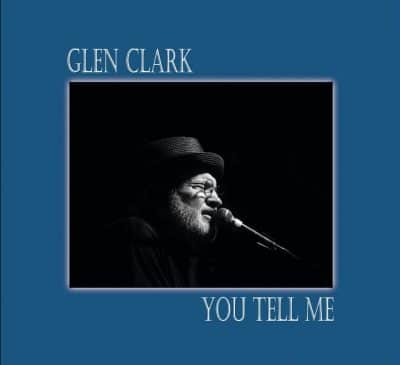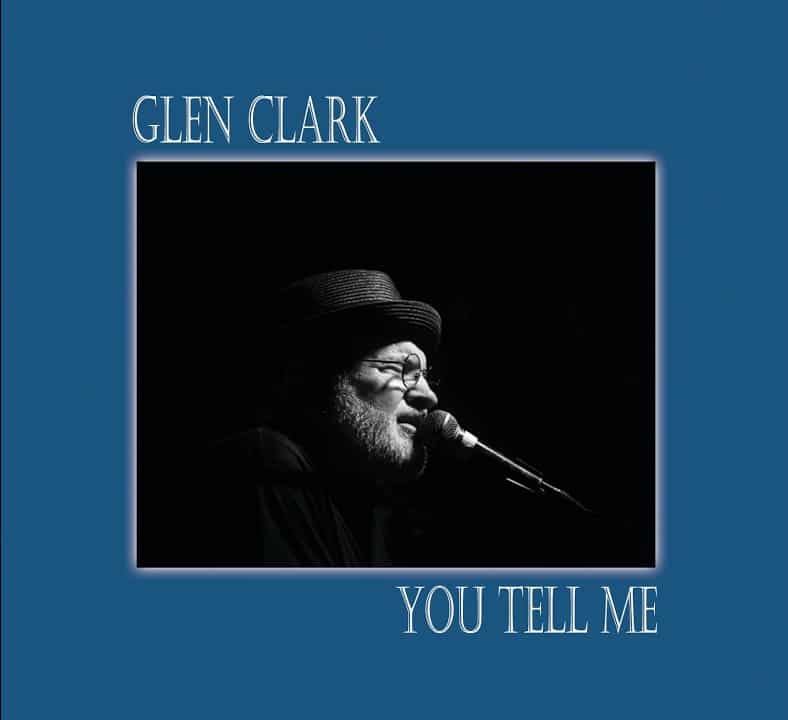 Glen Clark
You Tell Me
Glenco Records
In the early nineteen seventies Glen Clark formed a duo with fellow Texan Delbert McClinton. They released the album "Delbert & Glen" and a year later followed up with "Subject To Change". The duo blended blues with country, soul and rock. The two albums helped established both of their careers. Over the next forty-five years McClinton recorded 26 solo albums while Clark made his mark as a songwriter. Etta James, John Mayall, Dizzy Gillespie, and McClinton are just some of the artists that have recorded his songs. Clark's career includes touring with Bonnie Raitt, Kris Kristofferson, and Willie Nelson; and his production credits include projects with Jim Belushi and Dan Aykroyd. Clark has also composed music for television, done some acting, and released a solo album. In 2013 he reunited with McClinton to record "Blind, Crippled and Crazy".
"You Tell Me" is only Clark's second solo recording featuring nine songs written or co-written by him. The Glen Clark Band includes Clark, keyboards, guitar and vocals; Sam Swank, guitar; Jim Milan (former member of Anson Funderburgh and The Rockets), bass; and John Bryant (who worked with Ray Charles), drums. Additional musicians include James Pennebacker, guitar; Jeff Silbar, acoustic guitar; Jim Foster, trumpet; and Ron Jones, sax. The album is co-produced by Clark and Bryant, and recorded at The Fort Worth Ranch House.
The title track "You Tell Me", is the first of six tunes from the songwriting team of Clark and Grammy winner Silbar. It's a fine example of how Clark combines blues with country music. Clark's beautiful lead is enhanced by Bryant and Milan who become background singers while Pennebacker takes a fine guitar solo. "Accept My Love" was included on Ronnie Milsap's 2006 recording "My Life". Clark, is featured on organ, as he re-interprets the song with a Memphis based R n' B arrangement featuring the horns of Foster & Jones. "Walk On" was recorded by Shemekia Copeland and appears on her 2002 album "Talking to Strangers".
"When The Time is Right" was co-written with Steve Cropper. The song appears on Buddy Guy's 1998 album "Heavy Love". "I Can Tell By Looking" is from Clark and guitarist Stephen Bruton who played with Kristofferson, and produced albums for Kristofferson, Marcia Ball and others. "Dreamer" is all Clark.
The only cover is "This Old Road" written by Kristofferson and the title track to his 2006 album featuring Bruton on guitar. Clark's poignant performance is outstanding.
There isn't a weak track on this album by the genre crossing Clark. This beauty is highly recommended.
Richard Ludmerer
[amazon_link asins='B07MLL3XWZ,B07MBSMC6P,B07M72N2R4,B07MHZY7HT,B07MBSMB2V,B07M72MXC8,B07MLK447J,B07MLJBJ2V,B07MLGPJRY' template='ProductCarousel' store='maasc-20′ marketplace='US' link_id='7c3f7442-b56b-4d7f-9059-74f1a9e34480′]