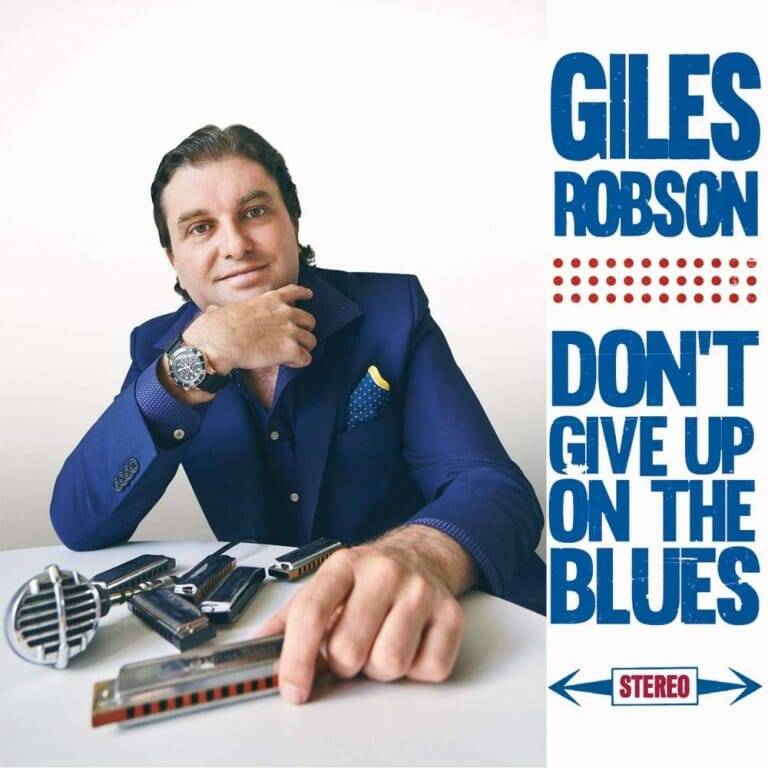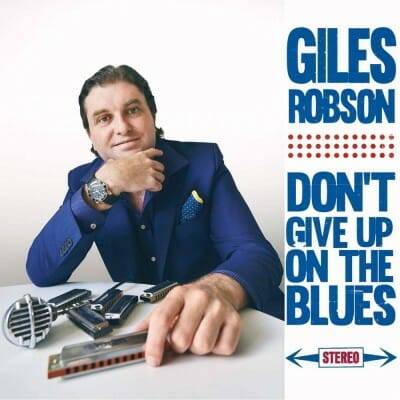 Giles Robson
Don't Give Up On The Blues
American Showplace Music
Giles Robson has been called "England's new blues harmonica hero". After releasing his third album in 2016 Robson got to jam with the great Joe Louis Walker. It was his dream to record with Walker in an acoustic setting. They recorded as a trio with keyboardist Bruce Katz. Their album "Journeys To The Heart Of The Blues" won the 2019 Blues Music Award as the Acoustic Album of The Year.
This is Robson's fourth solo recording and first album for American Showplace Music. The band includes Robson, harp and vocals; Katz, keyboards; Aaron Lieberman, guitar; Antar Goodwin, bass; and Ray Hangen (who played on Katz's 2018 album "Get Your Groove"), drums. The album is co-produced by American Showplace's Ben Elliot, Robson and Katz; and recorded and mixed by Elliot as his Showplace Studios. All of the songs were written by Robson.
Opening with "Land To Land" Robson has a voice equal to his robust harp attack as he sings "Shout about my true love…gonna' shout her name from land to land"; Katz is on the B-3. The title track is the one currently receiving airplay "there was a time I had trouble night and day".
Hangen's drums open both "Damn Fool Way" and "That 'Ol Heartbreak Sound" the later featuring the lyric "it sure is a pity ya' know, my true love put me down…to get some consolation I have to hear some of that old heartbreak sound…from Memphis to Chicago". Hangen and Goodwin are a fine rhythm section.
"Your Dirty Look And Your Sneaky Grin" is a slower deeper blues featuring keyboardist Katz at his very best as Robson sings "I don't need to ask you darlin' what shape our love is in I can see it all with your dirty look and sneaky grin". On the topical "Fearless Leaders" Lieberman is more upfront in the mix "it seems like our fearless leaders o'lord, are playing by the devils rules". "All I got to say is Hey, Hey, Now", is another outstanding track featuring Lieberman's rhythm guitar and solo, and a great vocal from Robson. "Life With All It's Charms" features Robson with that high reedy sound.
Three instrumentals are also included. "Boogie At The Showplace" features Robson's harp with Katz going crazy on his eighty-eights. "Giles Theme" is another featuring Robson and Katz who switches back to the B-3. My favorite instrumental however is the low down closer "Way Past Midnight" with a killer solo from Katz and Robson's cryin' harmonica.
Robson is a fine harp player and a great songwriter. Check out this new recording from American Showplace Music.
Richard Ludmerer