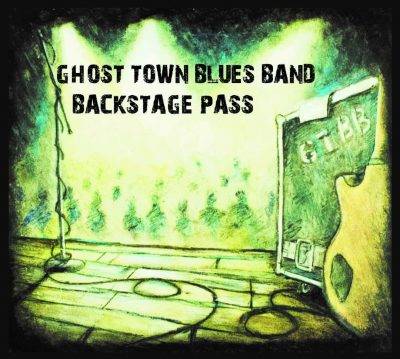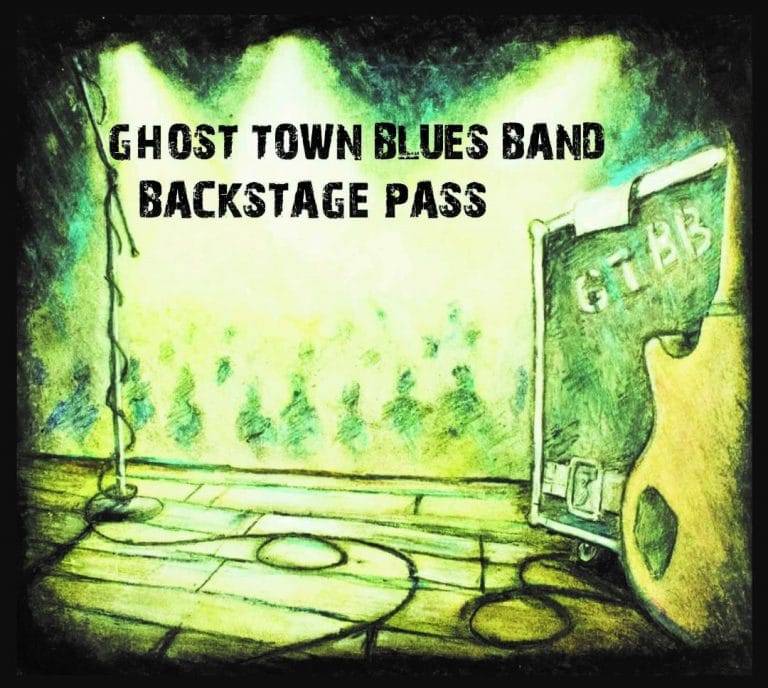 Ghost Town Blues Band
Backstage Pass
Independent
The Ghost Town Blues Band has one foot in Memphis and the other in New Orleans. The GTBB represented The Memphis Blues Society at The International Blues Challenge in 2013; and again in 2014 when they finished in second place. The GTBB's last album, and most successful, was 2015's "Long Road to Hoe".
The band is led by Matt Isbell, guitars, harmonica and vocals. The horn section of Kevin Houston, sax and vocals; and Suavo Jones, trombone and vocals gives them their New Orleans vibe. The seven piece band is rounded out by Taylor Orr, guitar and vocals; Tim Stanek, keyboards; Matt Karner, bass; and Preston McEwen, drums. Isbell is their primary songwriter.
The band is famous for their exciting live performances. They capitalize on their New Orleans connection by including covers, and segueing in and out of them, like they do down in The Big Easy. "Backstage Pass" was recorded live at Lafayette's Music Room in Memphis on July 29th, 2017. The album is produced by McEwen and co-produced by the band.
The band opens with a hill-country version of the Beatles "Come Together" which clocks in at well over six minutes. The band morphs into "Norwegian Wood", then into Led Zeppelin's "Whole Lotta Love", and eventually swings back to "Wood" to conclude this crowd pleaser. Featured are solos by Jones and Isbell while McEwen hammers the skins.
"Tip of My Hat" is reprised from the bands last recording and Jones' "bone" helps complete the New Orleans second line.
"Shine" is a new original from Isbell and pays homage to Stax and Motown. "Givin' It All Away" co-written by Isbell and Orr is a jammin' groove once again featuring Jones. "Big Shirley" is a boogie-woogie showcase featuring the bands new piano player Stanek.
"Whipping Post" is a sixteen minute tribute to the late Greg Allman with Stanek's organ and Karner's bass prominent as Isbell sings "sometimes I feel like I'm tied to the whipping post".
"I Get High" "every time I think about you" is from George Porter Jr., of the Meters. The song appears on Porter's 2007 solo album "It's Life". Featured are guitarists Isbell and Orr who delve into The Allman's "Ramblin' Man". The song segues into the Stones "You Can't Always Get What You Want".
"One More Whiskey" is reprised from the band's debut recording 2009's "Dust to Dust". This bourbon based anthem is a shuffle featuring Isbell on harmonica.
"I Need More Love" is from Robert Randolph and features Isbell on a guitar made from grandma's silverware chest. Each band member gets a chance to solo before drifting into Spencer Davis' "Gimme Some Lovin'".
Isbell concentrates on being bandleader and making everyone sound great on this live set.
Richard Ludmerer
[amazon_link asins='B078KMWVVC,B00RIBP4EQ,B007IJE4PS,B003TIBPOK,B078KSBGGK,B078KS8JZN,B078KR3LZ8,B078KPNRGZ' template='ProductCarousel' store='maasc-20′ marketplace='US' link_id='007da173-131e-11e8-bca5-3ffe1f5308f8′]