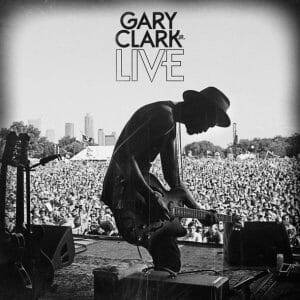 Gary Clark, Jr.
Live
Warner Brothers Records
The Blues has found another young gunslinger guitarist to take our genre to a new and younger audience and his name is Gary Clark Jr.
Clark is steeped in the Texas Blues tradition that includes Stevie Ray Vaughan and Freddie King. Clark is a thirty year old Austin native who began playing at the age of twelve when he was introduced to the music at Clifford Antoine's blues club. Clark has played with everyone from Jimmie Vaughan to Alicia Keys.
Clark has also pursued an acting career. In 2007 he starred in the John Sayles film "The Honeydripper" alongside Danny Glover, Stacy Keach, and Charles Dutton. If you haven't seen this film better get a copy.
In 2010 Clark appeared at the Crossroads Guitar Festival where he shared the stage with Eric Clapton. In 2012 he performed with the Rolling Stones and they played Don Nix's "Goin Down" also covered by Freddie King. In 2013 Clark won eight Austin Music Awards. So far in 2014 Clark won a Grammy for Best R n' B Performance and a Blues Music Award as Contemporary Blues Male Artist of The Year.
The Gary Clark Jr. band is a four piece unit. Clark plays lead guitar and harmonica; King Zapata, plays various guitars; Johnny Bradley, plays bass, and Johnny Radelat, drums. This live recording is a two disc set.
Clark has reverence for tradition; just listen to his versions of Muddy Water's "Catfish Blues" or B.B. King's "Three O' Clock Blues". Clark will be compared to Stevie Ray Vaughan as SRV is used as a benchmark. For those who think that Clark can't sing or that his guitar playing lacks dynamics listen to his originals "When My Train Pulls In" and "Things Are Changin'".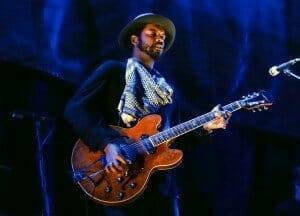 On "Ain't Messin Round" Clark wants to do away with comparisons "I don't believe in competition ain't nobody else like me around…give it up now, play it cool, don't let me down". It's remarkable but he has forged his own path and can now do whatever he wants.
Clark's version of the Albert Collins classic "If Trouble was Money" is fantastic. Clark performs a medley of Jimi Hendrix's "Third Stone From The Sun" and Little Johnny Taylor's "Love Me Like You Say". Clark's soulful vocal on another original "Please Come Home" is beautiful, and he takes a terrific guitar solo. Clark reprises the title track from his 2012 debut album "Blak and Blu". As the sun sets Clark closes with Leroy Carr's "When the Sun Goes Down".
Clark deserves all the success he achieves. Clark is a positive role model. Parents can turn their kids onto the Blues by having them listen to this album. I wonder how many of them will want to learn guitar…
Richard Ludmerer