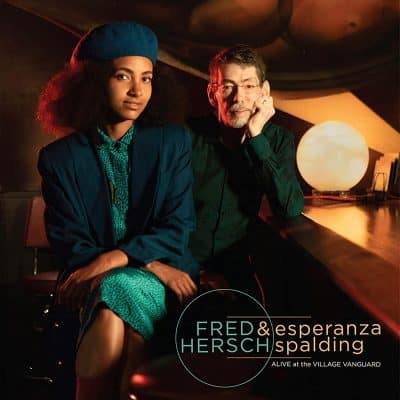 Fred Hersch & esperanza spalding
Alive at the Village Vanguard
Palmetto
Pianist/composer Fred Hersch and vocalist/bassist/songwriter (yes, it's all lower case) esperanza spalding perform a set of rather spontaneous duets in a live set from 2018, entitled Alive at Village Vanguard. Aside from a handful of performances since the two first collaborated at The Jazz Standard in 2013, the two stepped into the iconic venue with only a rough sense of the repertoire. As you may have heard before, Hersch is a master of duet performances as evidenced by collaborations with Julian Lage, Bill Frisell, Anat Cohen, Miguel Zenon, and most recently, last year's brilliant recording with Enrico Rava, The Song Is You. The vocalist, spalding, has also been prominent in mentions lately, coming off the tenth anniversary of her landmark Radio Music Society and her Grammy nomination for performance Live at the Detroit Jazz Festival from 2017 with Terri Lyne Carrington, Wayne Shorter, and Leo Genovese. Her exchanges on that album, especially with Shorter, are often stunning but here we see a more rounded spalding, improvising, scatting, as well as being witty and surprising in several moments. She is purely a vocalist in this setting, not a bassist. She is not noted for covering standards, as she does here, so that also makes this rather special.
Nothing is edited so you may hear the occasional grunt or expression as we do on Hersch's introduction to the opening "But Not For Me." Hersch plays in such a joyful, bouncy but relaxed style that you can hear spalding taking a few chances, navigating the lyrics, switching to scat and at one point spoken word as she says, "and then there's some words I don't understand.… It's like old English. That's how I feel confused about the whole situation." This of course further endears her to the audience, after which Hersch's launches into a remarkably (aren't they all?) lithe solo. She seems to be making up the lyrics as she goes along in "Dream of Monk" although they are Hersch's while the pianist refrains from the master's trademark percussive playing but adheres to Monk's unpredictable timing. A couple of tunes later Hersch honors Monk again with the master's "Evidence" both soloing and comping to spalding's wordless vocalese and scat. They stay in the bebop mode with Charlie Parker's "Little Suede Shoes," one of the earliest jazz tunes to likely feature hints of calypso. Hersch's wondrous ability to quickly alternate between heavy chording and single notes is on full display here, not to mention the knack of changing tempo on a dime.
Hersch gives spalding a bed to introduce the Neal Hefti/Bobby Troup dated "Girl Talk," after she proceeds to transform the song into a defiant answer to its chauvinist slant, a statement of feminist pride. The back and forth with the audience, another insertion of spoken word, concludes with spalding giving the audience the opportunity to practice 'girl talk' on their own. A program of standards inevitably leads to a ballad, here with "Some Other Time" from Sammy Cahn and Julie Styne. The vocalist caresses the lyrics and goes from the seemingly romantic to the comedic by keeping her lover in suspense when responding "not now" to a vow of fidelity. She hits some stunning notes with her alto toward the closing verses. Hersch is at his nimble, most elegant best in his solo. Egberto Gismonti's "Loro" finds spalding doing more unconventional scatting, playfully daring Hersch to keep pace, but resulting in each pushing the other as Hersch lays down his most inventive, wildly ranging solo of the set. The album closes sublimely with Hersch's best-known composition, "A Wish (Valentine)," with lyrics by Norma Winstone to which spalding adds sultry charm.
Apparently both artists were going through rough patches mentally and health wise before taking the stage, but this effervescent performance certainly gives no indication of such. Both clearly brought their "A" games in a one-of-a-kind performance that would be impossible to replicate. There was a special magic in the revered basement club that night.
Help Support Making a Scene
Your Support helps us pay for our server and allows us to continue to bring you the best coverage for the Indie Artists and the fans that Love them!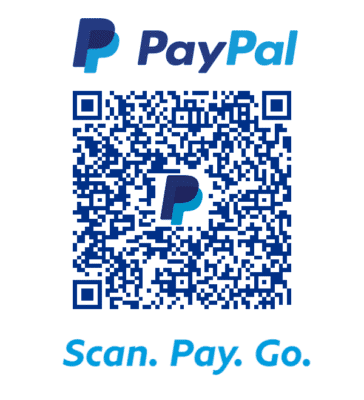 FOLLOW US ON INSTAGRAM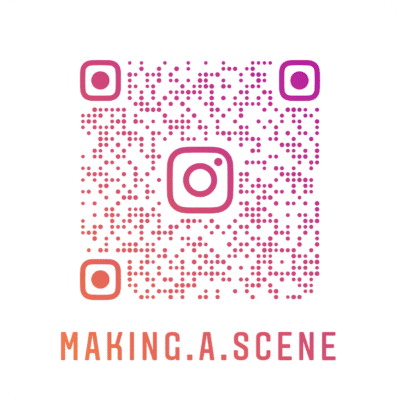 Subscribe to Our Newsletter