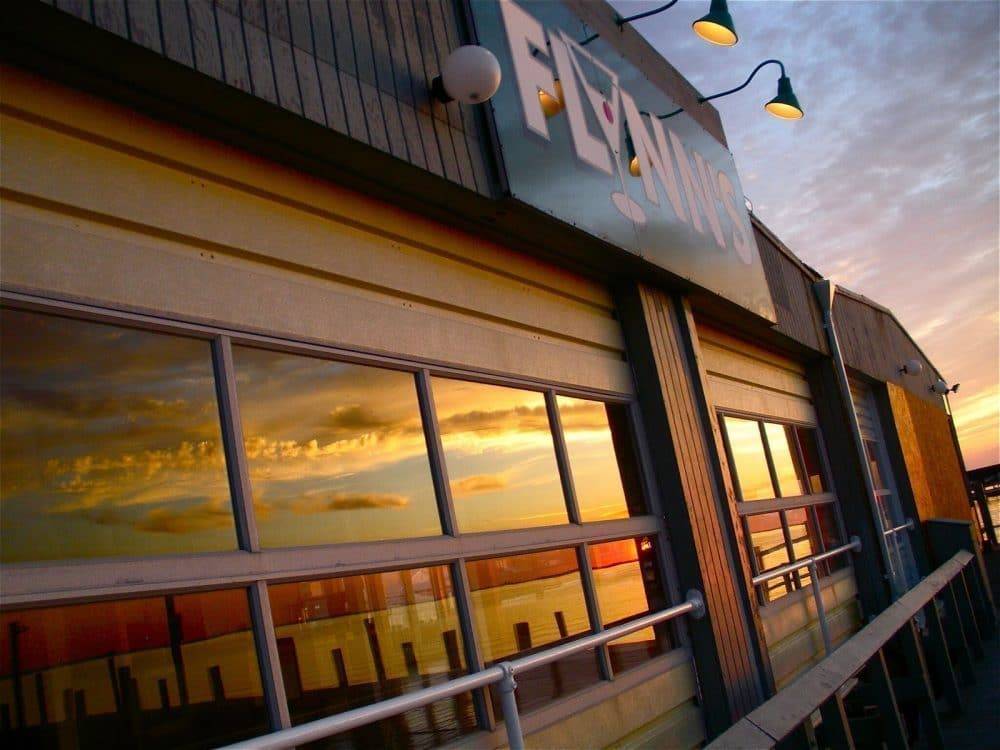 With A Rich History As One of The Oldests Establishments Located In the Beach Community, The Restaurant/Bar and Popular Entertainment Hotspot Dates Back to 1937
July, 2017 (Ocean Bay Park, NY) — When it comes to Long Island history, some may or may not know that Fire Island's roots date back as early as the 17th Century as an important whaling center. But as centuries went on and one of the outer barrier islands on the South Shore grew to become a premiere summer retreat destination, many of its business and residencies grew with its legacy. One such business–now known for its great shorefront dining, live music and nightlife–is Flynn's, established in 1937!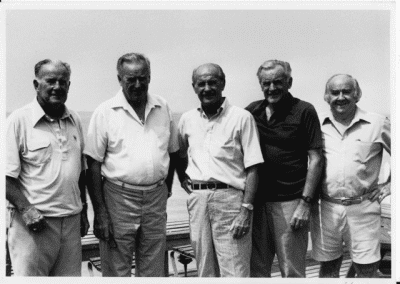 Now celebrating 80 years, it's hard to believe the now popular getaway destination–packed with a combination young twenty-somethings there to enjoy the music, drinks and lively atmosphere along with older generations who've been coming for decades, all there to escape pressures of mainland life–once only seated 20 people. Harder to believe is that the Flynn family, consisting of the four brothers and their sons, has run the restaurant since its inception.
Purchased in 1937 from the Brooklyn Daily Eagle by John A. Flynn after the newspaper had given up their attempts to sell to NYC Police and Firemen as a retirement village, there were only 20 houses in Ocean Bay Park at the time and no commercial businesses. The restaurant, which became known as "The Casino" was built as a clubhouse along with a large dock with a number of boat slips. When the 1938 hurricane hit Fire Island and it looked as if business would no longer be feasible, John Flynn closed "The Casino" and rented The Oak Beach Inn on the Jones Beach Causeway, but a year later the war scare brought a gas shortage and it became too difficult to travel to the O.B.I.
After renting Maguire's Restaurant in Ocean Beach and building a profitable business until 1949 with the help of sons Edward, John, Frank, James, and William- the Flynn's moved the operation back to Ocean Bay Park and they continued to build the business and complex. They purchased the Flynn's Hotel from the Point O'Woods Coast Guard (once a Coast Guard Station) and three other stations (at the Fire Island Lighthouse, Bellport, and Center Moriches) and floated them by a barge across the Great South Bay to add to the complex, which consisted of 60 rooms and was run by John's wife, Katherine. The Hotel was later sold. After the hurricane, cooperation between Point O'Woods and the family had continued as the Flynn's allowed the Coast Guard's ferry to dock at Ocean Bay Park when their own dock had been wrecked.
As the Ocean Bay Park Community expanded, the Flynn's added a barroom, dining room, and outer decks, expanding to an enclosed marina with 50 boat slips, and today, Flynn's still follows in its family tradition with sons Tim and Michael currently running the successful restaurant along with their children Luke, Morgan, and Ryan.
Today, Flynn's is known for encapsulating the definitive Fire Island summer experience. The perfect getaway combining restaurant/bar/marina into both a relaxing dining experience overlooking the Great South Bay and a favorite party spot for live music, DJ's, and sponsored events.
Adding to the experience, they offer the Moon Chaser Boat Cruise out of Captree Boat Basin which is equipped cash bar and soul-soothing music for those who want a pleasurable ride across the bay to the Fire Island landmark.
Some of This Summer's Upcoming Events at Flynn's Include:
Saturday, August 5th, 12:00PM – Freestyle Beach Ball Event with Eddie Tegone, TKA and SOAVE
Sunday, August 6th, 12:00PM – SundayFunday with King Wellington and the Earth People's Band and DJ EPIC
Sunday, August 13th, 10:00AM – 11th Annual Run For Rose with the Rose DiGangi Foundation
Saturday, August 19th, 12:00PM – THEO CLASSICS! – BIRTHDAY CELEBRATION FOR RICHIE P AND MIKEY LINX
Saturday, August 26th, 12:00PM – Miss Flynn's Bikini Pageant Hosted By WBAB's "Fingers"
Sunday, August 27th, 12:00PM – SundayFunday with King Wellington and the Earth People's Band and DJ EPIC
Saturday, September 2nd, 12:00PM – BADFISH – A TRIBUTE TO SUBLIME | DOORS AT NOON | DJ FOTSBEATS 2PM | BADFISH LIVE AT 7PM | TICKETS ON SALE NOW! $17 ADVANCE – $20 DAY OF SHOW | $5 MILLER LITES | $5 JACK DANIELS DRINKS
Sunday, September 3rd, 12:00PM – SuperSundayFunday Labor Day Weekend with King Wellington and the Earth People's Band and DJ EPIC
CATCH THE FIRE ISLAND FERRY ALL SUMMER LONG TO OCEAN BAY PARK!
VISIT: https://bit.ly/2qTZp8r
For More Information on Flynn's, FI and Upcoming Events VISIT: www.FlynnsFireIslandNY.com
OR
Instagram.com/FlynnsFireIsland
For Press Inquiries, CONTACT: Ryan@RickEberleAgency.com