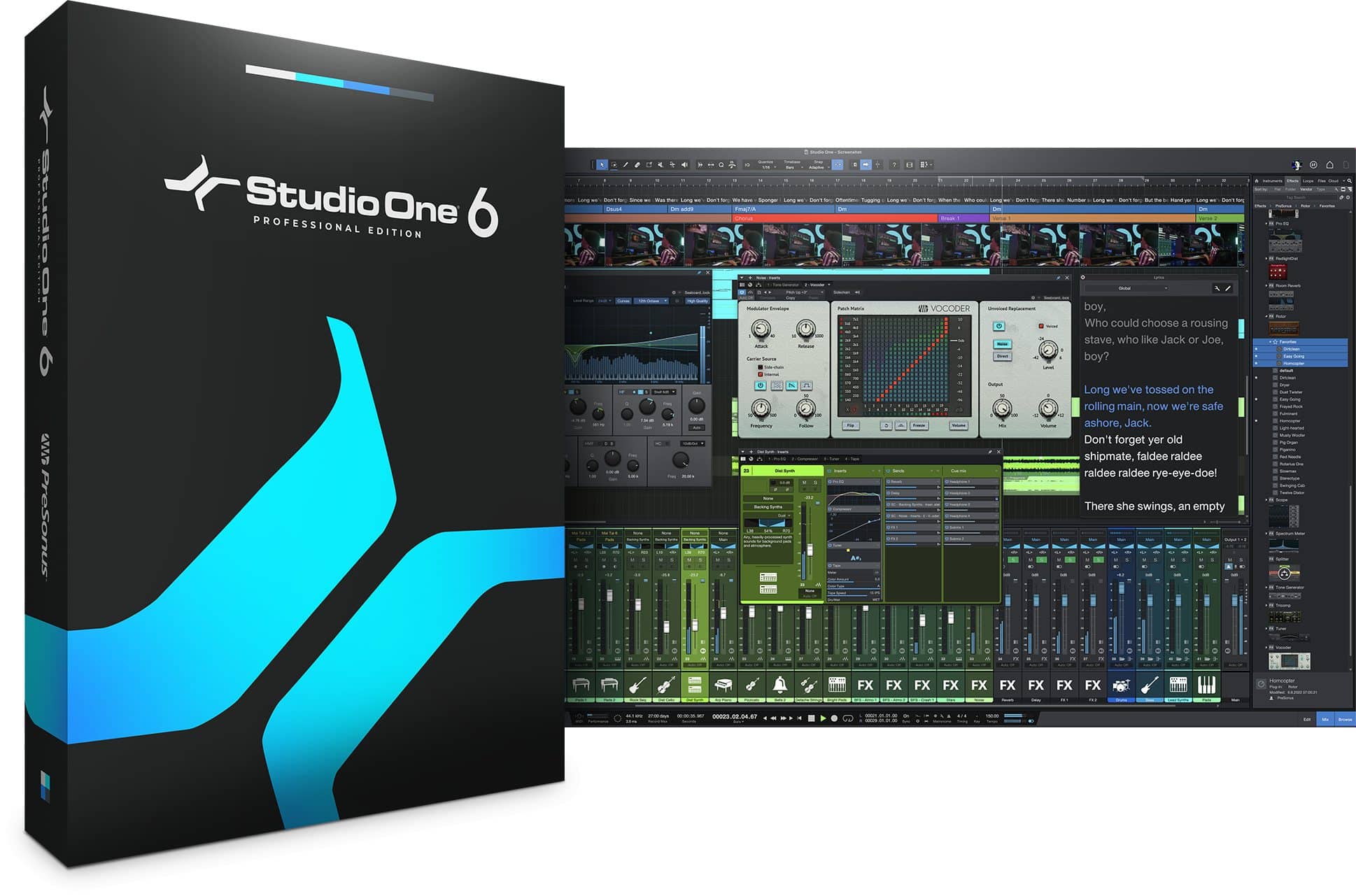 Fender Musical Instruments Releases Presonus Studio One 6
Introduction
Back in November of last year Fender Musical Instruments announced their intention to acquire Presonus Audio Electronics as part of their expansion of their reach into the pro audio market. In January "Making a Scene" interviewed the founder of Presonus Jim Odem about this new acquisition and what it would mean to the current user base for their DAW Studio One.  During that time, Presonus continued their release of maintenance updates as well as additional content for it's users through their Sphere program as well as videos about features and use of their software.
The Release of Studio One 6 signals the first release under the Fender Musical Instrument Banner, and from the impressive list of features incorporated in this release it is clear that Fender has made a commitment to continue Presonus's commitment to making Studio One, one of the premiere DAWs on the market.
Features
Lets take a look at the new Features in Studio One 6
Start Page
There are several updates to the start page in Studio one. One that I know I am excited about is the ability to pin a project in the project list. For me, I do alot of podcasts, interviews as well as have clients that record in the studio. Having the ability to pin my clients projects will save enormous amount of time when it comes to retrieving the right files to work on their projects. In addition you can right click on a file and get the stats and information on that file and you can now have multiple artist profiles that you can add or remove as needed.
Smart Templates – A quick easy way to configure Studio One 6 to do tasks simple and quickly
New and Updated Plugins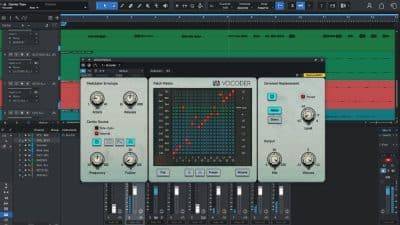 Pro-EQ – This plugin has been updated and revamped adding the ability to use Dynamic EQ. What is cool about this update is not only can you set the dynamic threshold of when the EQ kicks in from the source volume, you can also use it to create a ducking EQ based on another instrument track, which can help make room the the frequency spectrum for the second instrument.
De-Esser – new parameters have been added making the De-esser more versatile
Vocoder – This is a new plugin with a wide variety of options, such as sidechain inputs, to allow you to get creative with not only vocals, but everything from percussion to synths!
Autofilter – Has been revamped to add attach and release on the parameters
New Mixer Features
Fader Flip – Allows you to take your sends and Flip them from the side to side slider to being controlled by your faders
Pan Modes – Each channel can have it's own Pan Mode, Balanced, Biaural or Dual Mode
Channel Overview – A Nice workflow enhancement that gives you a complete view of what is going on in a channel. You can pin this window on your screen and it will change to reflect the currently selected channel.
Channel Icons – New Channel Icons to help you keep your identify your tracks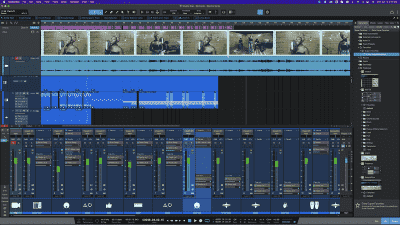 3rd Party Plugin Microview – For some time the Presonus plugins will give you a microview of it's parameters when you click on them in the insert window. This is now extended to 3rd party plugins as well. This is completely configurable, in that you can choose what parameters show or not show in this view.
Track Presets – These no longer are just for single tracks, you can save complete section including all the plugins, sends, busses, folders, etc. In other words you can save your complete drum setup with all the tracks already assigned to the right sends, busses and folders as well as including all your plugins you prefer for your drum sound.
Video Track – As content creation becomes more important to the indie artist and podcasters. This new video track will give you some basic video editing have the ability to import unlimited video clips. This is one of the features, according to Fender, that they plan to expand on in the future.
Lyric Track – This is a great way to import your lyrics into your project, one of the advantages of this new feature is you can use the lyric display window to navigate through the song move to sections based on the lyrics.
Customization Editor – With a DAW as complex and featured filled as Studio One, you may want to setup your screen that is not cluttered with features or displays you are not going to use. With the customization editor it is possible to configure Studio One to fit your exact needs.
Conclusion
These are just some of the major features that have been added to this new release, there is much under the hood that makes Studio One 6 a sleek powerhouse of a DAW. According to the press event Fender is making a commitment to continue the development of Studio one as not only a world class professional recording and Mastering DAW for the musician, but allow it to look towards the future of content creation with integrated tools that allow the ability to work with both video and audio. With the powerful marketing muscle of Fender Musical Instruments and the ability of the Presonus team to tap into the vast resources of Fender, the future of Studio One is looking really good.