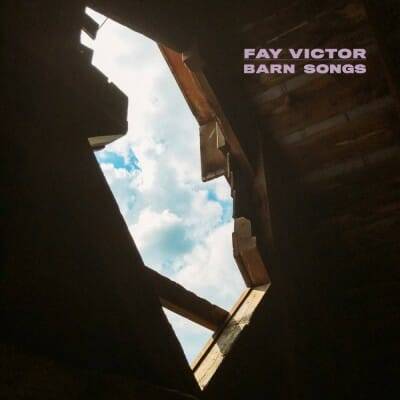 Fay Victor
Barn Songs
Northern Spy
You may have never heard a vocal album like this one, unless, of course, you've heard Fay Victor before. Called by some an avant-garde vocalist and luminary on the contemporary avant-garde scene, Victor's website has a slightly different descriptor – sound artist. Victor is many things – a composer, lyricist, educator, and trail blazer. She has a one-of-a-kind vocalizing, language and performing approach the foundation of the jazz vocal idiom. She sees the voice as a direct and powerful conduit for languages and messages in an improvising context. Words flow into sounds and back into words as you listen. To say she pushes the envelope is a vast understatement. She certainly cannot be compared to anyone else.
She has been successful with nine critically acclaimed albums as a leader. Her most recent release, Wet Robots, with her SoundNoiseFUNK project landed her the #4 slot (tied with Kurt Elling) on NPR's Annual Jazz Critics Poll for 2018. She has worked with many kindred spirits including Roswell Rudd, Nicole Mitchell, Archie Shepp, Marc Ribot and Tyshawn Sorey to name just a few. Enough…she has the resume.
Barn Songs, her tenth album as leader, has Victor revisiting songs she composed while living in Amsterdam 20 years ago, a period when she transformed from a straight ahead jazz singer to an improviser. This experimental project has Victor singing with the sparest accompaniment, just cellist Marika Hughes and alto saxophonist Darius Jones. The album takes its name from a battered old barn that she owns in the northern foothills of the Catskills, an area that attracts avant-garde players like Rudd, Karl Berger, and many others. The trio turned the building into an organic recording compound for three days, with passing birds and squirrels perhaps heard in the mix if you listen very intently. Much to the surprise of Victor, given that these songs were written in another country 20 years ago, they seem especially relevant now.
Victor began thinking about revisiting her Amsterdam work in 2015 when she had returned to New York and holding a monthly residency at 55 Bar in the West Village. She was playing with Jones then and the two saw some potential in bringing the songs to life again. She also wrote the topical, activist oriented "Talk, Talk" and "Dream State" as new ones for the project.
Victor points to "Nico" as the most radically transformed composition. On 2004's Lazy Old Sun album, Victor trills against a thunderous backing of scratchy guitar and rolling double bass. This updated version has Victor's amazing gospel-infused scatting over wavering sax and undulating cello. The interplay and appreciation of open musical spaces between Victor's voice and the instruments conjures an elegiac tone: The lyrics, which are relayed in Dutch, pay tribute to a friend's father who'd take his horse-drawn wagon into town on Sundays and offer rides to local children. It, along with "Talk, Talk" are the standout tracks of the album.
The theme of seeking out human companionship and compassion repeats throughout. The bluesy "Sometimes" was written when text messaging began to take hold. The lyrics lament an "information overload" and "dealing with the trivial things that take up meaningful hours in my day." These sentiments resonate even more tellingly in today's social media era.
The intimate aspect of this recording is encapsulated most tenderly by "Last Night's Dinner." Victor sketches a warm scene about cooking chicken stew and callaloo for friends and enjoying long conversations. The song was composed as a plea against "faceless communication." This new take prompts memories of simpler times with simpler pleasures—a reminder that sometimes life's humblest moments are the most treasured ones.
Because most of us, this writer included, haven't heard many vocal projects like this one, it's a bit jarring at first. Yet, the talent and art are abundantly evident, drawing one back for another intent listen to her lyrics, and then another listen to focus on the musical attributes of her voice and the scintillating, often subtle interplay between the two instruments and her voice. Fay Victor will likely garner much recognition again as she did last year with a vastly different album.