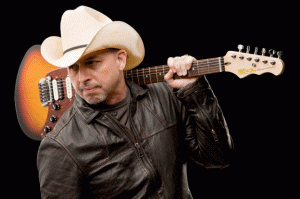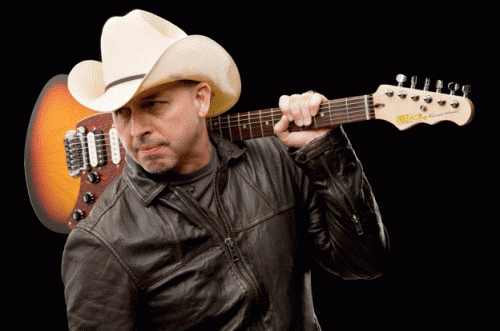 Too Slim and the Taildraggers formed in 1986 in Spokane, Washington, United States. The band currently consists of Tim "Too Slim" Langford (lead vocals, guitar), Polly O'Keary (bass, vocals) and Tommy Cook (drums). Tom Brimm (bass) and John Cage (drums) were both early members of the group
To date, Too Slim and the Taildraggers have released 11 studio albums and four live albums. The Fortune Teller (2007), Free Your Mind(2009) and Shiver (2011) all charted in the Top 10 of the Billboard Top Blues Albums, peaking at numbers 9, 8 and 9 respectively.
The Inland Empire Blues Society named the band "Best Blues Band" in four consecutive years, from 1995-1998, while the albums Swamp Operaand Blues for EB were also named Best Albums. The Cascade Blues Association named them "Best Regional Band" for five consecutive years, 1995-1999
Doug Hill, of the Norman Transcript says: "Too Slim's Anthology could be a 21st century Exiles on Main Street. Exciting stuff!"
Listen to the Interview Below!!

Exclusive Interview with Too Slim of Too Slim and the Taildraggers! by Richard Lhommedieu on Mixcloud

Their brand new CD called Anthology by Too Slim and the Taildraggers hits the stores June 17 and pre-sale starts May 27!!!
Anthlogy is a collection of songs from the Underworld Records catalog featuring songs from the last decade of recordings from Too Slim and the Taildraggers and features 3 new songs produced by Grammy Award winning Producer Tom Hambridge (Buddy Guy, James Cotton, George Thorogood, Joe Louis Walker). It also features previously unreleased versions of several songs from the Too Slim catalog.
Too Slim and the Taildraggers previous release "Blue Heart"and the follow-up to Shiver – the 2012 Blues Foundations BMA nominated Rock Blues Album Of The Year, was recorded in Nashville, Tennessee and produced by Tom Hambridge (Buddy Guy, George Thorogood, Joe Louis Walker) with current and former rhythm section members of Delbert McClinton's band. The musicians who performed on Blue Heart include Reese Wynans (Stevie Ray Vaughn), Jimmy Hall (Wet Willie), Tom Hambridge, Rob Carlton McNelley, and Tommy MacDonald.
Blue Heart reached #3 on Billboard's Top Blues Album Chart in 2013. Each of Too Slim and the Taildraggers' last four studio releases have charted in the Top 10 and Heat Seeker Chart. Tim Langford has received Lifetime Achievement and Hall of Fame awards by three Northwest Blues Societies, as well as more than 40 Regional and National Music Awards.
Tim Langford is joined by drummer and vocalist Jeff "Shakey" Fowlkes (Robert Bradleys Black Water Surprise, Kid Rock, Uncle Kraker) and Nashville bassist Eric "Stretch" Hanson as the newest members of the trio.