An Exclusive Interview with Mike Zito by Richard Lhommedieu on Mixcloud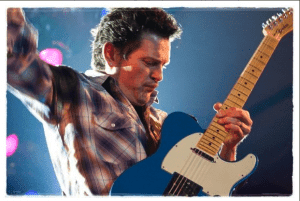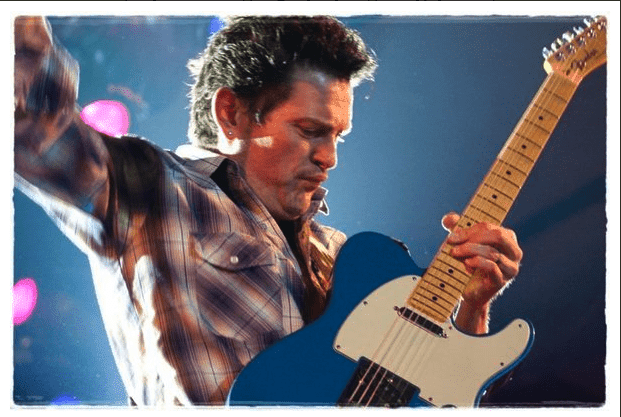 Making a Scene is excited to talk to Mike Zito! A true Road Warrior of the Blues!
The natural habitat of the true musician is not the gleaming studio, a glitzy showbiz party or a five-star hotel. It's the road. And if multiple Blues Music Award winner Mike Zito had a dollar for every mile of tarmac he's burnt since his breakout in the early-'90s, they'd be piled up to his chin. "There's just something in me," considers the solo bandleader and Royal Southern Brotherhood co-founder (with Devon Allman and Cyril Neville), "It's there in all musicians. You gotta love the road to be a part of this world. You're right there, looking in people's eyes, swapping stories, shaking hands…"
There's an undeniable romance about a life in motion – and an enduring magic about the moment when the house lights go down, the roar of the crowd goes up and the shadows take the stage. For Mike, who began touring the Midwest circuit at the age of eighteen, and has since crossed twenty-plus countries as guitarist with the Brotherhood, this is when things get serious. "In my band, The Wheel, if you're not already with us, you'd better get on board," he grins. "Because otherwise we're gonna knock you down!"
Released in August 2014 in the US as the latest installment in Ruf Records' Award winning live series, Zito's Songs From The Road is a two-disc set that captures Mike at full throttle on his adopted home-turf. "This DVD and live album were recorded on January 10th, 2014, at Dosey Doe at The Woodlands, TX, to a sold-out crowd of crazy Texans," he recalls. "The audience was on fire from the first note. The band played with such energy and passion. I was overwhelmed many times throughout this performance by the sheer energy of love that poured out of every soul in that building. It was a truly magical night, one I'll never forget."
Mike Zito And The Wheel: Songs From The Road captures the push 'n' pull between Mike and his all-star lineup of Jimmy Carpenter (sax/vocals), Scot Sutherland (bass/vocals), Lewis Stephens (piano/organ) and Rob Lee (drums/percussion). "With the guys in The Wheel," explains the bandleader, "we're all on the same page. We're not interested in solos, we want to play together."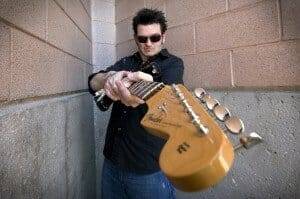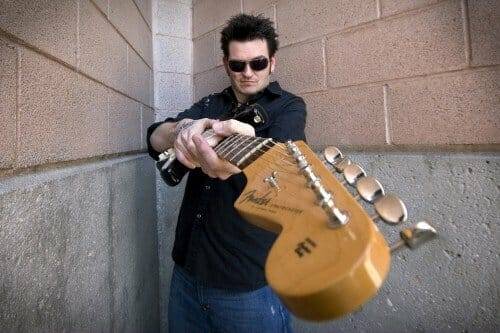 White-hot chemistry meets world-class material on Songs From The Road, whose set list dips into pivotal moments from Mike's storied past. There's Greyhound: the gritty travelogue recalling the desperate events of September 2002, when a drug-addicted Mike stole his father's credit card and bought a one-way bus ticket to Florida. "I decided I'd be doing everybody a favor if I just left, got as far away as I could go," he remembers.
On the emotional flipside, there's Rainbow Bridge, written about the rush that a reformed Mike felt on the final approach to home. "The Rainbow Bridge is one of the tallest bridges in the South," he explains. "I would have to drive to Louisiana to play gigs, and then I'd drive home over that Rainbow Bridge. And I knew that when I was hitting the bridge, I was almost home."
Longtime Zito fans in the Dosey Doe crowd would have been waiting for Pearl River: the song co-written by Mike and Cyril Neville in reference to civil rights campaigner Dick Gregory, which planted the seed for the Royal Southern Brotherhood. Likewise, the cheers are deafening for the title track of last year's Gone To Texas album. "Part of the story of that song," he notes, "is that historically, people go to Texas to get their lives together. And I did too."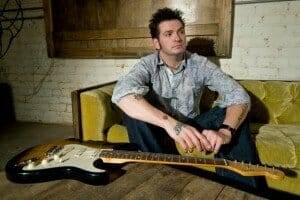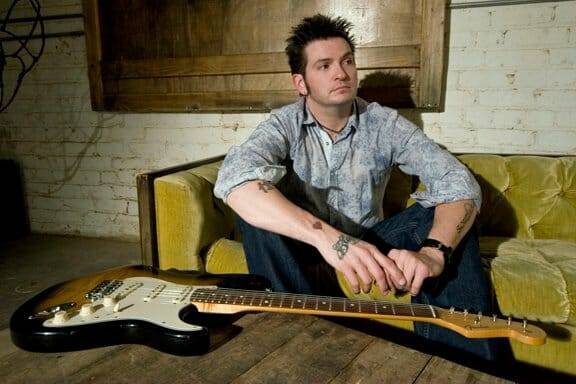 True enough. Ask Mike for his backstory and he'll give you the cold, hard truth. In his own words, the bandleader "grew up poor in St. Louis"; in a blue-collar family whose father logged 40-hour weeks at the local brewery. Ten years working at a downtown guitar shop, under the tutelage of an older employee, exposed him to titans like B.B. King, the Allmans and Eric Clapton (and from there, Joe Pass, Robert Johnson and Blind Willie Johnson), and though he was fired from early cover bands for refusing to mimic the solos, by 1997, he had released his debut album Blue Room. "The first time you hear yourself," recalls Mike, "you think, 'Wow, that almost sounds like music!'"
There were bumps in the road, of course. By the post-millennium, creeping alcoholism and drug abuse had threatened to rob Mike of his talent and livelihood. For a time, all seemed lost. But since the epiphany of meeting his beloved wife ("I give her all the credit in the world"), Mike has blossomed as both a man and musician, and in 2014, he can reflect on a run of thrilling solo albums, plus two universally renowned studio releases with the Brotherhood. "It's all working out," he beams, "and I couldn't be more thankful." "Gone To Texas is an old slang expression for the man of the house has split," Zito says with a smirk, "My life now couldn't be further from that."
Happy, successful, surrounded by his loving family and juggling a fistful of celebrated projects, perhaps you'd understand if Mike were content to rest on his laurels. Not a chance. In 2014, as Songs From The Road proves, that endless freeway is still a siren-call that this lifelong road-dog can't ignore. "The road is part of the story," he concludes, "and that's why there are so many songs about it. When a tour ends, I can't wait to get home. But by the week after, I'm itching to get back out there. It's like the song says, the road never ends."
What the Critics say…….
…his fiery Strat playing elevates each and every song, as do the swallow-your-emotions vocals. –Vintage Guitar
…one of the finest, most creative musicians on the competitive blues-roots scene. –Blues Revue Magazine
His music flows into the veins and moves the body in ways that can only be described as free and wild… –Jazz Times
Greyhound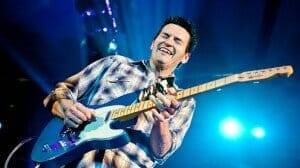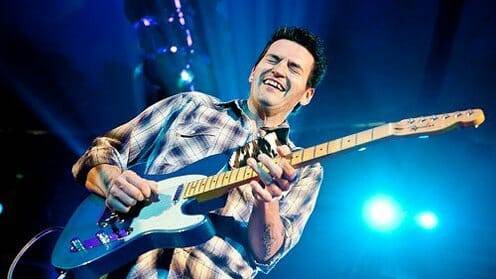 Mike Zito couldn't help but be great. It was either that, probably, or end up on a wanted poster in the post office. There is something deep down in Zito's soul that will not stop screaming, pushing him to take life to the limit and worry about the tab later. Before he found music and really let it become the guiding force in his world, the young man ran in all the wrong directions. Sometimes people were chasing him, but just as often Mike Zito was running from himself. Finally there was nowhere to run. It was time to literally face the music. And what Zito found was that he had a sound buried inside, something that was trying to get out and share itself with the world.
That's where the Greyhound bus enters the picture — in a big way, because the singing guitarist grabbed one out of town with a ticket to anywhere else. When he got there, Zito started playing like his life depended on it, because it actually did. He put his shoulders and heart into it with everything he had, and worked his way up the mountain to where he stands today.
Greyhound, produced by Grammy-award winning guitarist/singer/songwriter Anders Osborne, is the continuation of the songwriting process established by Zito on his two previous critically acclaimed recordings on Eclecto Groove Records. His music retains its bluesy Americana charm and big wide-open Texas sound as he explores more personal and introspective themes inspired by that fateful bus trip that helped determine his path in life.
There have been hundreds of shows, a few albums, and the same desire to make a claim on eternity. That's where the music lives, and that's where Mike Zito is destined to go. Thank God for that Greyhound. Mike Zito got there.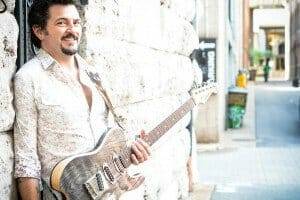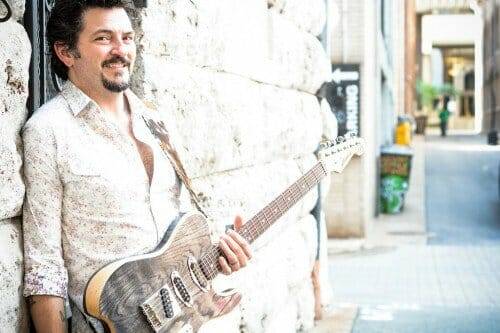 2009 Blues Music award winner Mike Zito is one of those rare artist that can sing like nobody's business, can write songs that instantly grip you, play one hell of a mean Gulf Coast style guitar and has the stage presence to draw in any audience. Born and raised in St. Louis, MO he grew up listening to Van Halen and Led Zepplin and it wasn't until later he became interested in the great blues men who were from in and around St. Louis. On his 2011 Blue Music Award nominated CD (Best Blue Rock) Delta Groove release "Greyhound" he tells the rest of the story of how things could have been much different. He lived a rugged life much like many great musician endings while his beginning had not yet begun. Homeless, addiction, living the life of a criminal Zito had reached his rock bottom before cleaning up and ending up in Texas to live a sober life still today. It would be fair to say that is the time he draws from that creates all the emotion in his guitar style and singing. In 2009 Zito and Neville won the Blues Music award for "Song of the Year" for "Pearl River" the title track to Zito's 2009 release. Zito comes armed with raw tone and pure grit that he can turn on a dime into silky smooth guitar melodies but it is the aged depth to his vocal that make Mike Zito stand out amongst the other cats claiming to have "the stuff". Some lucky bastards are just born with it!!