AN Exclusive Interview with Brooklyn Allman by Richard Lhommedieu on Mixcloud
Listen to our Interview with "Brooklyn Allman" as we talk about her music legacy, her band "Picture me Broken" and where she sees her future in the music industry!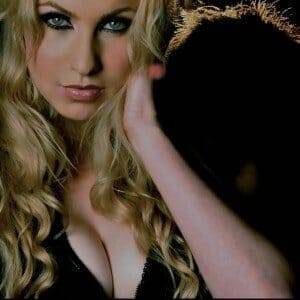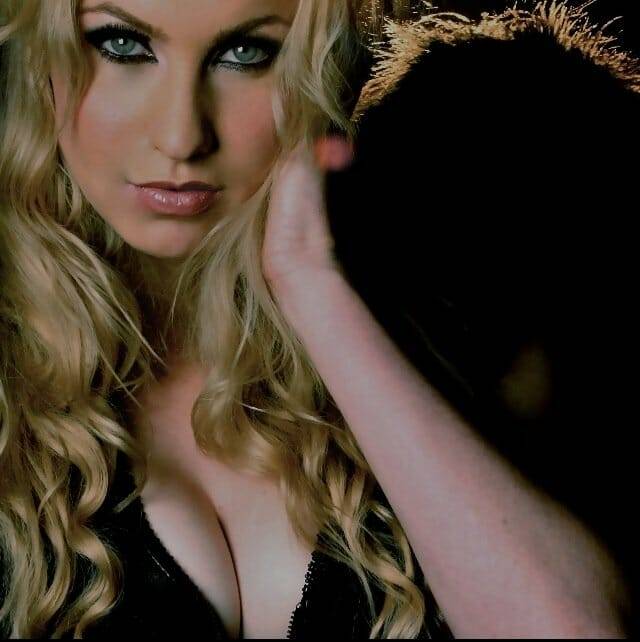 Layla Brooklyn Allman is the daughter of the famous Gregg Allman! Like her famous father she has created her own group called "Picture me Broken", but that is where the similarities end. Layla Brooklyn Allman has taken a very different musical direction. She has traded her father's blend of blues and rock for the much heavier alternative heavy Rock/Metal sound. As Lead Vocalist and Keyboardist for "Picture me Broken", "Brooklyn" Allman did not depend on her famous name to create her career. She has paid her dues, worked from the ground up and made a name in the music business on her own terms. Her powerful and soulful vocals have propelled "Picture Me Broken" to be named PureVolume's Top Unsigned bands in 2009 and received a Video Music Award for "Best Breakout Bay Area Artists" that same year.
In 2013 they were the opening act for the Marilyn Manson/Alice Cooper "Masters of Madness" tour and their song "Dearest, I'm So Sorry" was included as part of the downloadable content for "RockBand 2"!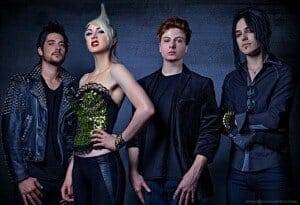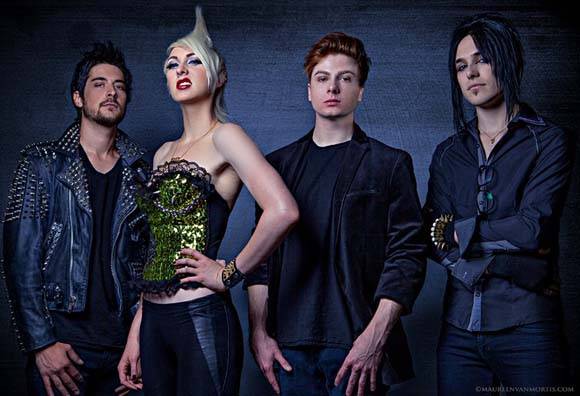 With the release of their third CD/EP Mannequins , produced by multi-platinum award winning producer David Bendeth, is starting to gain an international following and has received acclaimed reviews from Rock and Metal publications.
Picture Me Broken was formed in 2005 by Layla Brooklyn Allman, lead singer and keyboardist, and bassist, Austin Dunn. The band was originally called 'Lane Four' with 'Lane' reflecting the first initial of the original four band members (Layla, Austin, Nick, and Eric). After several member changes and evolving style, the band settled into its new name: Picture Me Broken. Picture Me Broken, however, was truly born when the band landed a spot on a date of Linkin Park's Projekt Revolution Tour with their songs "Blind" and "Live Forever." Picture me Broken" defines their sound as melodic hard rock with elements of post-hardcore. With early performances consisting of covers made famous by some of Rock's best known icons, the band now writes, performs and records its own songs and has had several releases.