An Exclusive Interview with Frank Latorre by Richard Lhommedieu on Mixcloud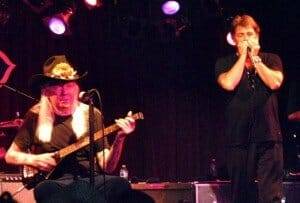 An accomplished harmonica player, guitarist and singer, Frank has played with many Blues and Rock greats, including and most recently Johnny Winter. You can hear his mojo working on Johnny's new release, "Roots" and on Johnny Winters new CD (his last) "Step Back" Frank plays on Killing Floor!
Other guest appearances include Winger's "Down Incognito", Sam Taylor's "Blue Tears" and Peter Green's CD "I've Got the Blues for Christmas", as well as many others. Frank's videos can be seen on youtube.com.
Frank Latorre, Long Island-based artist has worked in a wide variety of art mediums throughout his career. Starting in the early 70's, he began custom airbrushing motorcycles, vans, boats and cars. Many of his creations won trophies and awards for the vehicles' owners and his work has been published in many car and motorcycle magazines, including Easyriders, Iron Horse and Hot Rod.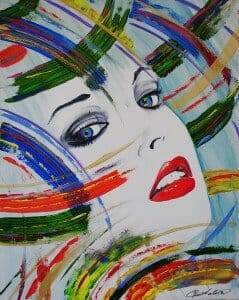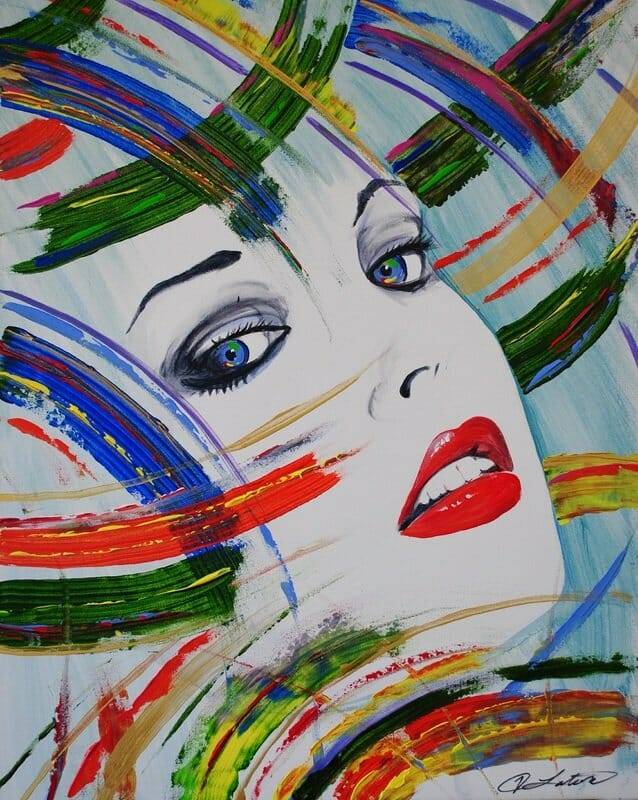 In the early 1980s, Frank became interested in the art of sandblasted glass and soon mastered the art of etching and carving glass. His work has been recognized and mentioned in publications such as The New York Times, Newsday and The Southampton Press . Many of his works can be seen decorating fine homes and restaurants across Long Island.
Airbrush painting on canvas and hard board became the next area of interest, and, combining his two loves of art and Blues music, Frank produced a series of portraits of great Blues and Rock legends such as Jimi Hendrix and BB King. His freehand style of airbrushing has given these photo realist portraits a ghostly effect. In the early 90s, wall murals became, and continue to be, another area of Frank's expertise. He has decorated rooms, stairways and halls in fine homes and restaurants across the East Coast . Subjects range from Italian landscapes and faux windows in Italian restaurants and private residences to an old-fashioned drive-in scene for a family entertainment room to forest fantasies in children's rooms. If a client can dream it up, Frank will produce it!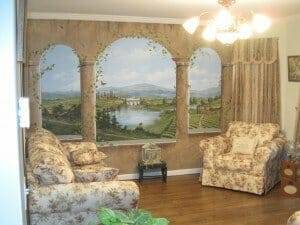 For the past few years, Frank has concentrated on acrylic painting and has produced a number of diverse series. Large and colorful butterflies has been one favorite, followed by whimsical women's portraits – large canvases with wide strokes of vibrant color accentuating the faces. One of these portraits was recently on the cover of the 50th anniversary Dan's Papers. Moonbeams, local landscapes and seascapes and ocean-related subjects are all part of Frank's current output. The ocean beaches and dunes of eastern Long Island are an unending source of inspiration for him. There is no subject he won't attempt and he welcomes all commissions. And for those who would like to be a part of the art experience, Frank also offers painting classes at Art & Soul.
Frank's work earned him the "Westhampton Artist of the Year" 2011 award and he was chosen "Favorite Long Island Artist" 2010 by Gormusart, an association of gourmet chefs, musicians and artists. THE MUSICIAN Frank's love of Blues music led him to found The Kingbees, a blues group which has been chosen to represent Long Island 4 times at the International Blues Challenge in Memphis, Tennessee: in 2003, 2010, 2001 and 2013. He derived the name from Slim Harpo's classic blues song, "I'm a King Bee".