LIVE from the Midnight Circus is honored to have interviewed UK blues artist and Walter Trout protégé, Danny Bryant!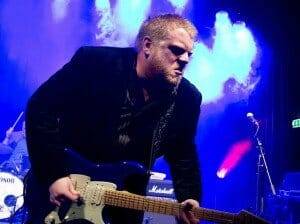 Listen to the Interview Below
LIVE from the Midnight Circus Talks with Danny Bryant by Richard Lhommedieu on Mixcloud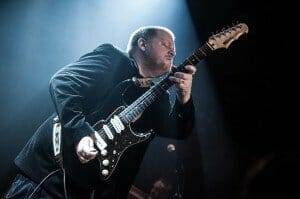 He will hit the road this summer to front Walter's band while the legendary Blues icon recovers from his recent successful liver transplant. Danny's special relationship with Walter is well documented. When a 15 year old Danny Bryant sent a fan letter to Walter almost 20 years ago (after discovering Walter's music in his parents record collection) he received a phone call one evening out of the blue from his idol and thus began a special mentorship and unique bond that would change the course of Danny's life forever. Walter has mentored Danny ever since, offering wisdom and advice freely. From the early days of afternoon guitar lessons during Walter's relentless UK tours, to support slots, recording sessions and sensational jams at major international festivals. Danny is now firmly established at the forefront of the European blues scene, with a grueling world tour schedule, several number one charting Blues albums and endless sold out club shows all across Europe. He was recently described as, "A national blues treasure" by the worlds biggest selling blues magazine, Classic Rock 'The Blues' Mag.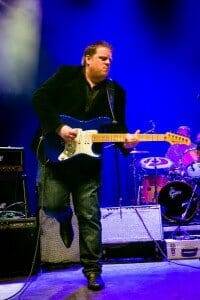 Danny will be fronting Walter's powerhouse rhythm section. Sammy Avila (keys) has been with Walter since 2001. Born and raised in San Gabriel, California, into a musical family, Sammy cut his teeth on the L.A. club circuit playing with a vast array of musical acts. Michael Leasure (Drums), born in Alhambra, California played with guitar phenom Philip Sayce for six years and the legendary Edgar Winter before joining the Walter Trout band in 2008. Rick Knapp (bass) has played with such legends as Carey Bell, Sam Lay & Bo Diddley before joining the Walter Trout Band in 2005. Together they form one of the greatest blues/rock outfits anywhere in the world.
As a very special guest Walter's oldest son, Jon Trout, will also be joining this unique tour to complete the circle. Danny and Jon first jammed together earlier this year at London's famed 02 Shepherds Bush Empire, the on stage chemistry between the two was instant for all to see making it a must decision for Jon to be added to this very special celebration of his fathers and one of the worlds greatest blues artists. Important Links:
www.waltertrout.com
www.dannybryant.com
www.intrepidartists.com