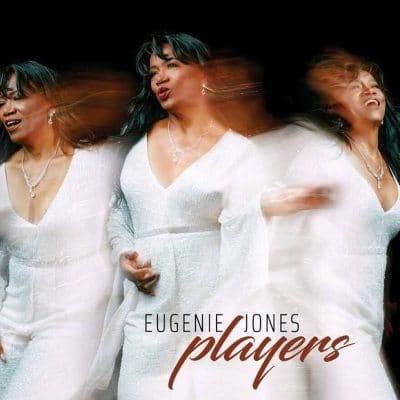 Eugenie Jones
Players
Open Mic
Rarely will you see so many luminaries on one album. Well, okay it is a double disc and the third album on her own label for talented jazz vocalist/composer/lyricist Eugenie Jones who fronts various bands in New York, Chicago, Dallas, and her home base, Seattle on the aptly titled, Players. Jones both honors the jazz tradition with her interpretations of standards and mixes them with her own compositions which represent none of the fifteen. Jones has a clear-toned alto voice, expansive range, impeccable phrasing and a willingness to not only be eclectic but adventurous too. Just her vision to record in different regions of the states attests to that, let alone the diverse styles she employs across the two CDs. Her sequencing mixes tunes from each city rather than presenting them in blocks, making for even more variety.
Only a veteran like the legendary NEA Jazz Master Reggie Workman, who produced this massive project, would have these kinds of connections. Jones works with an amazing 32 top tier musicians, a few of whom appear on sessions in two of the cities. Let's start with New York, which has just three of the tracks, beginning with her own Latin flavored "Ultimo Bailee n Casa" featuring the percolating percussion from Grammy-nominated Bobby Sanabria who is one key cog in a seven-piece band comprised of Herbie Hancock's Mwandishi trombonist Julian Priester (who also plays in the Seattle sessions), legendary soul drummer Bernard Purdie, pianist James Weidman, bassist Stanley Banks (George Benson), trumpeter Marquis Hill (who also contributes to sessions in his native Chicago), Israeli-born tenorist Asaf Even Sur and trombonist Javon Johnson. The other two New York tracks appear on Disc Two – the mid-tempo "As Long As" which nods to her husband, which includes all the above except Sanabria, and her original, the darkly toned cha-cha, "Sittin' At the Bar," rendered by a backing quartet of Weidman, Hill, Banks, and Purdie.
Not surprisingly, the most selections, six, were recorded in Jones home base, Seattle. These feature along with Priester, pianists Bill Anschell and Peter Adams, bassists Clipper Anderson and Rob Hutchinson, tenorists Cliff Colon and Alex Dugdale, trumpeter Jay Thomas, drummers D'Vonne Lewis, Brian Smith, and Mark Ivester as well as percussionist Jeff Busch. Although listed individually, The Delvon Lamarr Organ Trio – Delvon Lamarr, Jimmy James, and Dan Weiss back her on two bluesy tunes – her original "But I Do" and a standout interpretation of Nina Simone's "Do I Move You" as Jones' vocals move in call and response mode to Lamarr's B3, which also takes the spot of the background vocalists on Nina's original.
The quintet of Anschell, Priester, Thomas, Anderson, and Lewis back her on a sultry take of Billy Strayhorn's "Multi-colored Hue," a true standout that showcases the nuances of Jones' vocal gifts. Her original "Skipping Under Starlight" is shifting cadence bluesy ballad rendered by Anschell, Anderson, Ivester, and Busch. Adams is the co-writer on the idealistic swinging "Gift of Life,' performed along with Hutchinson, Smith and Colon. Adams has a bright piano solo while Colon makes a brief but impactful statement on tenor as Jones soars and wails. Her driving "Ey Brother" brings serious fare as she decries racism, with another quartet (Anschell, a soloing Dugdale, Anderson, and Ivester) in support. Although Jones is understandably angry, she delivers her message in her consistent classy style as Dugdale and Ivester trade lines to bring it out.
Workman introduced Jones to renowned bassist and Blakey Jazz Messenger alumnus Lonnie Plaxico for the Chicago sessions which also included a homecoming Marquis Hill, drummer Xavier Breaker and pianist Kevin O'Connell. The lone number on Disc One is Irving Berlin's "Blue Skies" where the arrangement was created on the spot and again for the flirtatious, sassy Berlin tune "You Can Have Him." Hill solos extensively in the Jones original "Red Dress," where Jones explains how that choice of color communicates certain attributes of the woman.
The linchpin for the Dallas sessions was University of North Texas bassist Lynn Seaton, recommended by a friend from Seattle. Snarky Puppy keyboardist Shaun Martin, drummer Quincy Davis, and percussionist Jose Aponte round out the cast. This is the unit that opens the CD with a swinging, up tempo scat filled versions of Gershwin's "I Got Rhythm" which is followed by her original "There Are Thorns," a nice spot for Martin and the percussionist as Jones urges us to push through the hardships. The slow "One More Night in Burn," featuring Seaton's bass, appears on the second disc.
Jones comes across as so refined and steeped in the jazz tradition, that is remarkable to learn she is self-made and mostly self-taught rather than a product of a conservatory or from an apprenticeship with a big band. She attributes that to her family roots and her hustling initiative woodshedding with Seattle band. Just as remarkably, she has only been performing for a little more than a decade. Her trajectory will undoubtedly rise with this ambitious project.
Help Support Making a Scene
Your Support helps us pay for our server and allows us to continue to bring you the best coverage for the Indie Artists and the fans that Love them!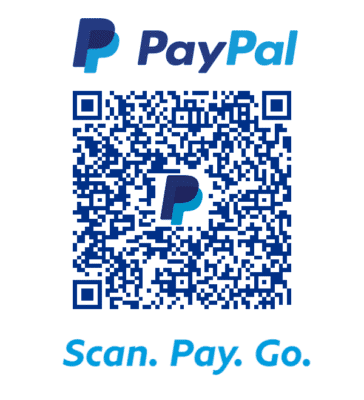 FOLLOW US ON INSTAGRAM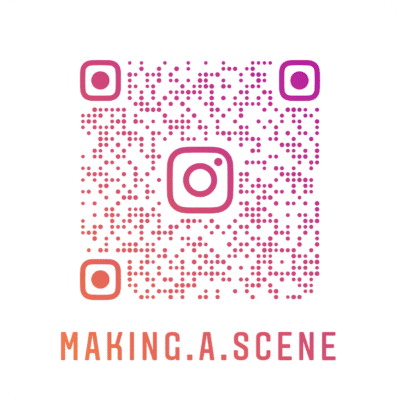 Subscribe to Our Newsletter