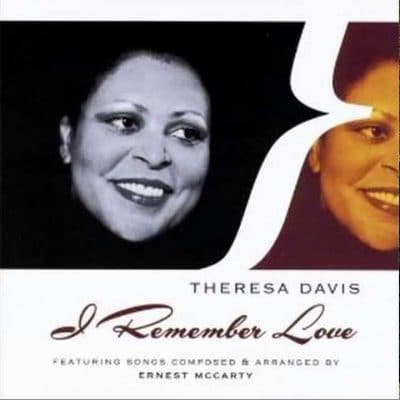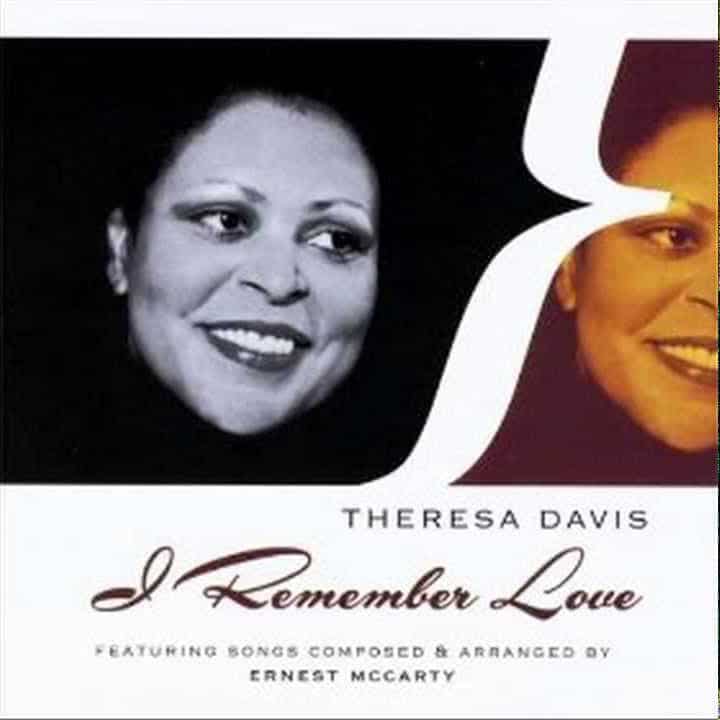 Ernest McCarty Jr. and Theresa Davis
I Remember Love
BluJazz
This is the second album for BluJazz pairing superb vocalist Theresa Davis with composer, guitarist, and keyboardist Ernest McCarty Jr. The first, "A Reunion Tribute to Erroll Garner" was done for McCarty's mentor, with whom he played as a bassist for five years. Davis sings with such clarity and extraordinary high register range, that McCarty Jr. was determined to write songs especially for her smooth, emotive, ethereal voice. Thus, this project. The well-respected Davis is known as "Tee" to those in business. We'll have more about each later but let's first get to the music.
The accompanying musicians, besides McCarty Jr., are: Thomas Wendt – drums, Rich Strong -drums and percussion, Paul Thompson – bass, Paul Consentino – alto sax, tenor sax, clarinet; Tony Campbell – alto sax, soprano sax; and Chuck Austin – trumpet and flugelhorn.
As you listen, you may think this is an album of standards, but they are all romantic tunes composed by McCarty Jr. in the ballad, lyrical style that allows for terrific solos, especially from each of the horns. For example "Love Won't Make Me Cry" is a showcase for the melodic Chuck Austin Both Consentino's tenor and Campbell's alto grace "Dance With Me." Consentino's rich tenor colors "Back in the Day" and "No More" while the up-tempo "Baby, Baby" features nice percussion from Wendt and contributions from all three horns. Consentino's clarinet imbues "Love Is Coming Easier." As strong as this supporting cast is, they realize that Davis has the main instrument; her voice soars majestically in every tune. Listen to the sheer beauty of her vocal on "Winter's Here." There just aren't many vocalists capable of hitting those notes. The title track is, of course. a ballad as Davis begins accompanied by McCarty Jr.'s piano with the other band members providing subtle ensemble support.
Ernest McCarty Jr. is a mainstream composer and has served as musical director for Gloria Gaynor, Odetta, Neil Harrison, and has written 10 musicals and many songs. His score for the "Martin Luther King Suite" won NBC-TV an Emmy. He has recorded with Sonny Stitt, Dakota Staton, Eddie Harris, Oscar Brown Jr., and several others.
Theresa Davis is a former member of the Stax recording group the Emotions. Her work with that label, as well as her last album, "Love Take a Walk" show her diversity of styles, enabling her to also do commercial jingles and vocals for film. She has done considerable work outside of jazz, touring internationally with Otis Clay, Ramsey Lewis, Percy Sledge, and Dennis Edwards (Temptations). She's also toured with the famous gospel group Sue Conway and The Victory singers. Currently she is performing with the West Coast group Tour de 4Force.
These are beautiful songs that McCarty Jr. wrote for Davis to sing. And, wow! She sings them so purely. Rarely will you hear a such a pristine voice.
[amazon_link asins='B003JSU3IE,B004IE5FYA,B004IE5G1M,B004IE3REA,B004IDZO1A,B004IE5FMM,B004IE1XEG,B004IE1X5A,B004IDZOA6′ template='ProductCarousel' store='maasc-20′ marketplace='US' link_id='b765ba7a-a4c5-11e8-aec7-0fab32a74133′]