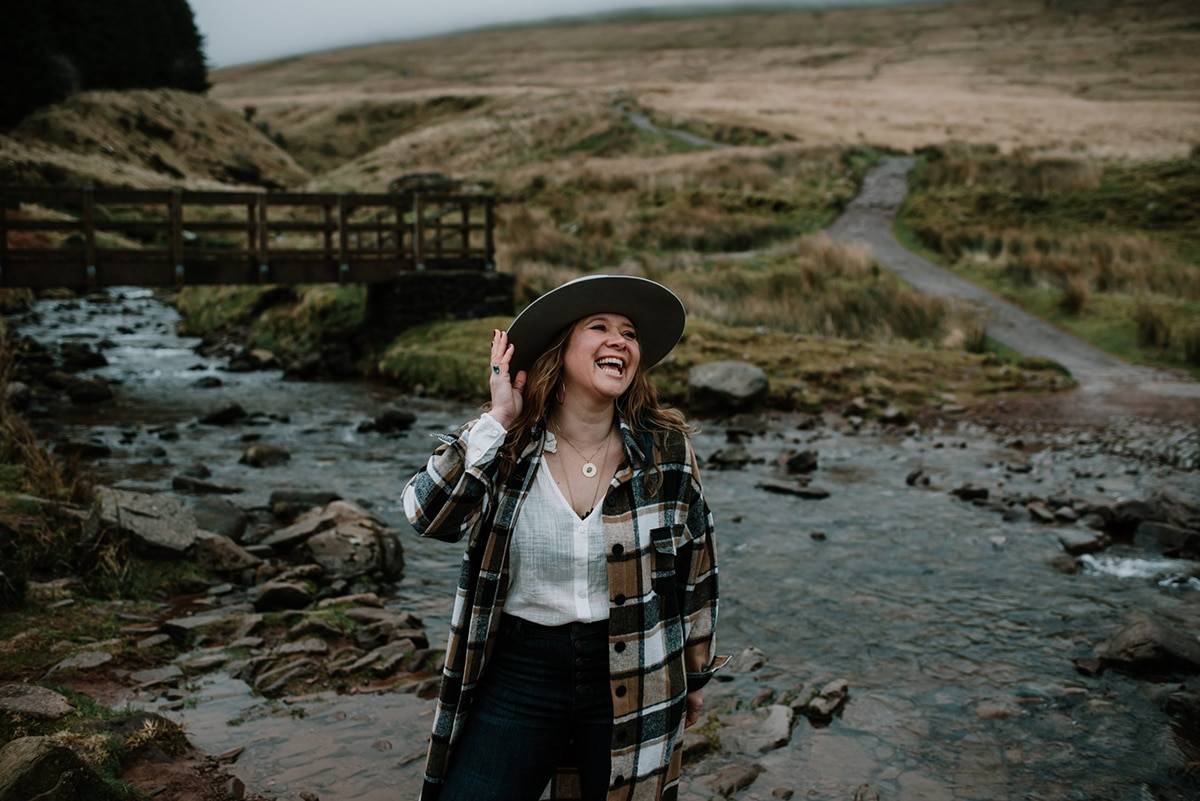 ---
---
---
---
---
---
---
---
---
---
Making a Scene Presents an Interview with Erika Olson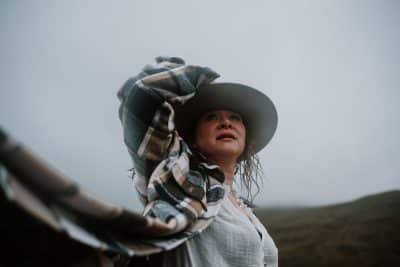 Erika Olson, an American Expat, raises babies and write songs in the high weald of East Sussex. Erika combines vulnerable vocals, contemporary storytelling, and musical influences spanning indie, folk, country, blues, Americana and pop. When pressed to describe her music, Erika likes to call it "folk with a beat."
On the verge of self-releasing her debut album, it has taken Erika several iterations of herself to get here. She's learned that change is her constant and her power is her ability to start again.
An American nomad and the daughter of a golf course superintendent, Erika grew up all over the United States. She lived in New Mexico, Utah, Massachusetts, New York, Virginia, and North Carolina. The oldest of four girls and eager to make her own way in life, Erika began working for her father at an early age. To cover her expenses in college and then pay for law school Erika spent every moment she could mowing greens and raking bunkers. Erika dreamt of changing the world. She envisioned herself arguing court cases for equality and women's rights.
Erika thought she had found her calling in a busy litigation practice and pro bono work. Everything was going to plan. Until, her son was born.
Erika's eldest child was born 5 weeks early. She struggled mightily to adjust work and motherhood with such a vulnerable new life in her hands. A few months after returning to work, neither Erika nor her baby were doing well. Acknowledging that something had to give, Erika did what had previously seemed unimaginable, she stepped back from her legal career to find a way for her baby to thrive.
Feeling more at home at counsel's table than a changing table, Erika found herself unprepared for stay at home motherhood. Alone at home with her baby, having lost her career, Erika felt she was losing herself too.
She needed something that was just for her, something to connect who she was to who she was becoming.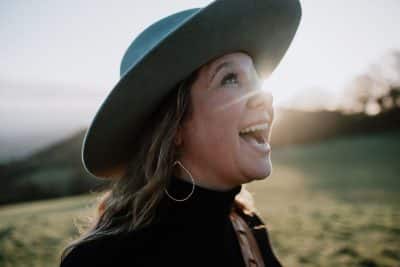 She started taking guitar lessons. Music gave her time and space away from the relentless repetition of life with a young child. Sitting on a little step stool in her kitchen, Erika would cradle her guitar and sing her heart out after putting her baby to bed. While walking endless miles pushing a stroller, she began crafting lyrics and finding melodies set to the beat of her baby's buggy.
Erika would spend several more years trying to figure out how to juggle a legal career, her husband's career and a growing family. But she was never able to find her way back to the way things were, because becoming a mother had changed everything.
Motherhood gave birth to Erika's artistry and reminded her that she was wild. She found that her roots were better suited to cracking concrete than climbing ladders. She found she was not born to follow rules that did not account for her. She was born to bewilder them.
Six months pregnant with her third child adventure called. Erika moved from Charlotte, North Carolina to London with her husband and two toddlers. She left family, friends, and all chances at an ordinary life behind. Erika credits the break from all things familiar as the necessary shift in perspective that allowed her to settle into motherhood, family and music.
Over the past five and half years, Erika's babies and her music have grown up side by side. She used the calm moments in the sea of chaos – to hone her craft, study, practice, record, and perform. She's amassed a robust catalogue of original indie folk material that explores the aching beauty encased within the normality of everyday.
Rooted in the stuff of ordinary life, Erika's songs bear witness to the glorious and devastating moments that can only be seen when we slow down. She sings to look deeper, see clearer, and know better. Her music is here to wake us up to our precious and unique lives.
Help Support Making a Scene
Your Support helps us pay for our server and allows us to continue to bring you the best coverage for the Indie Artists and the fans that Love them!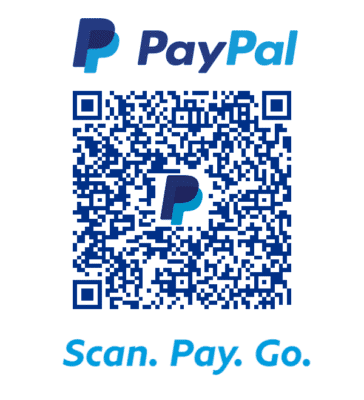 FOLLOW US ON INSTAGRAM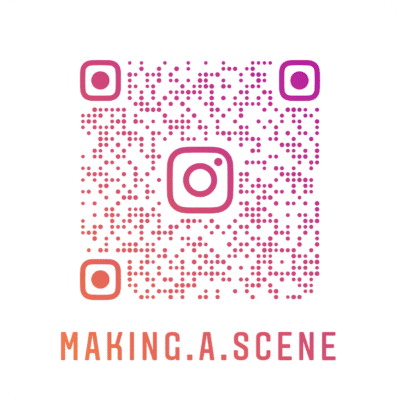 Subscribe to Our Newsletter